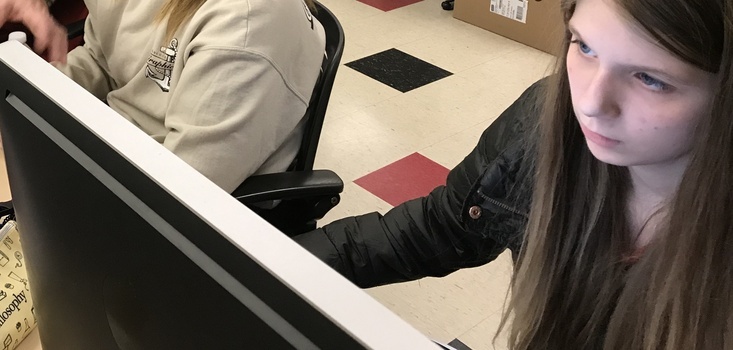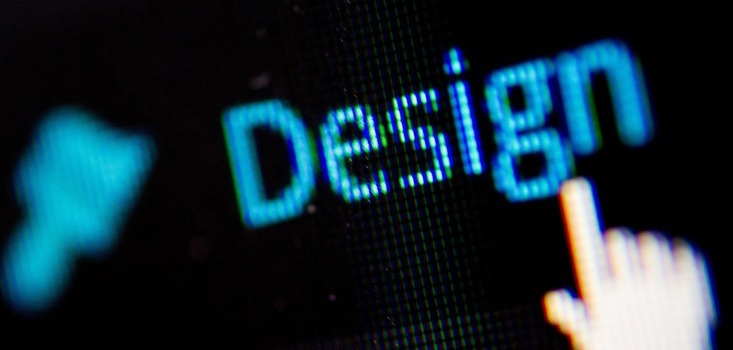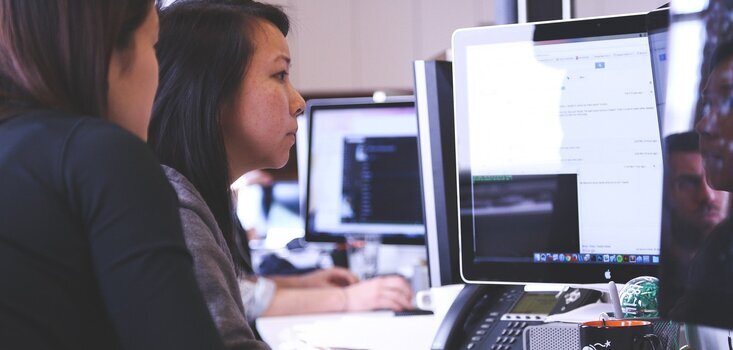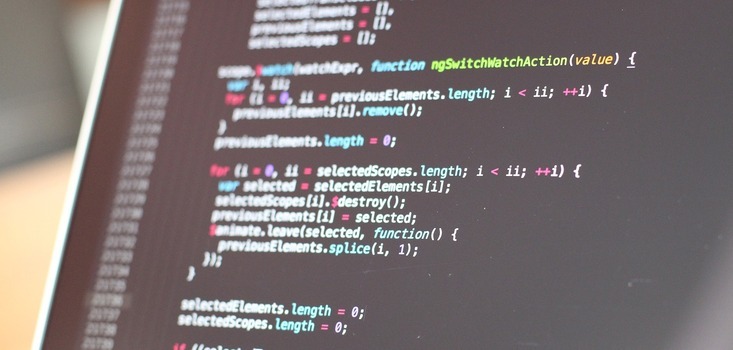 Anchor Bay High School offers courses in Business Website Design.
WEBSITE DESIGN I (5104)
1 SEMESTER - 1/2 CREDIT (GRADES 9-12)
DESCRIPTION: This course familiarizes students with the creation and management of webpages and websites. We will focus on scripting and web page creation, including discussion on HTML5, CSS, graphic editing, multimedia embedding, and more. Students will develop clean coding practices while building websites using current software. Students will strive to view the web in terms of its creative possibilities and cultural significance as well as its commercial and educational uses.
COURSE OBJECTIVES:
gain the skills and project-based experience needed for entry into web design and development careers

be able to use a variety of strategies and tools to create websites

develop awareness and appreciation of the myriad ways that people access the web and will be able to create standards-based websites that are accessible and usable by a full spectrum of users
WEBSITE DESIGN II (5114)
1 SEMESTER - 1/2 CREDIT (GRADES 9-12)
DESCRIPTION: Business Website Design II further explores the ideas developed in Web Design I course. Continued emphasis is on students experimenting with the web environment and developing their own artistic visions. It provides detailed explorations of the technical and aesthetic challenges of the user interactivity. Furthermore, students investigate dynamic site design, building, and management.
COURSE OBJECTIVES:
conceptualize, design, and produce effective information architectures and graphical user interfaces for web delivery

utilize web editing and graphic software tools and techniques to create web page design

further develop critical thinking, problem solving, and decision-making skills
WEBSITE DESIGN III (5014)
1 SEMESTER - 1/2 CREDIT (GRADES 10-12)
DESCRIPTION: Business Website Design III builds upon Web Design I & II courses. It allows the students to examine advanced concepts in web design, and to develop a critical approach to the web media. Students will enhance their existing website design skills through direct hands on and simulation projects, assisting the teacher and other students in assignments.
In hands-on simulations, students become a lead Web designer working with three clients to build a website for their respective businesses. Students work with each client in all phases of the process, from planning and layout, to website creation. This allows students to develop their overall personal qualities and employability skills. Effective professionals know the academic subject matter, including positive work practices and interpersonal skills, as needed in their role.