Great Oaks Elementary
​Our Mission Statement
Great Oaks Elementary School will promote academic excellence in a caring environment.

Mark Your Calendar
Our calendar can be linked to your phone/device's calendar app. Please click on the calendar icon next to "Upcoming Events" below for directions on how to set this up.
Spotlights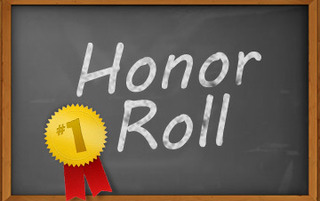 4th & 5th Grade Honor Roll
At the end of each quarter, our 4th & 5th grade honor roll students will be posted here.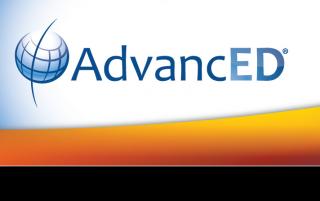 North Central Association Accredited
Through accreditation and related services, NCA CASI continuously improves the quality of education and challenges education entities to prepare each and every learner for success. All Anchor Bay Schools are NCA Accredited.
Contact Us
Great Oaks Elementary
32900 24 Mile Road
Chesterfield Twp, MI 48047
Phone: (586) 725-2038
Fax: (586) 725-4014
Administration
Ron Medley

Principal
Attendance Line:
(586) 725-2038 ext. 1101

If your child is going to be absent or tardy, please call as early as possible. A message can also be left with your name, student's name, grade/teacher, date of absence & reason for absence.
Thank you!
School Times:
Full Day: 9:11 AM - 4:02 PM
Half Day: 9:11 AM - 12:40 PM
Dismissal Schedule:
Full Day:
Kindergarten-all: 3:55 PM
1st Grade-all: 3:57 PM
2nd-5th Grade:
- Walkers/Pick-up/SAC: 3:59 PM
- Bussers: 4:02 PM
Half Day:
Kindergarten-all: 12:34 PM
1st Grade-all: 12:36 PM
2nd-5th Grade:
- Walkers/Pick-up/SAC: 12:38 PM
- Bussers: 12:40 PM
Band Information
5th Grade Band Parents
***Please sign up for my REMIND as soon as possible. I will use this for any band cancellations and other band-related topics. Steps for doing this: On your cell phone, enter the number (434)264-5121. Text this message: @goeband

11/22/19 Band Update


Letter from Mrs. Sheldrick


Introduction to Band 2019


Private Lesson Teachers


Manuscript Bass


Manuscript Treble
Medical Forms & Info

See the district enrollment page
PTO
The Great Oaks PTO has a website for PTO events, signups, etc. The school code is V3TPU7​​​​​. Please click on the link below.

Great Oaks PTO
School Age Childcare

Link to SAC Online Registration