Great Oaks Elementary
Return to Learn Updates
Return to Learn Information, the Device Request Form, and other important information:


COVID-19 & Return to Learn Updates


​Our Mission Statement
Great Oaks Elementary School will promote academic excellence in a caring environment.

Information and Important Links
Great Oaks You Tube!
Hi Great Oaks families!
Here is a link to the brand new Great Oaks YouTube channel! Kids can visit to see announcements and stories being read by their teachers!
Please spread the word to our families. It is our hope to stay connected during the time away from school.
The staff at Great Oaks miss all of the students so much!!
Click here to view: Great Oaks YouTube
Mark Your Calendar
Our calendar can be linked to your phone/device's calendar app. Please click on the calendar icon next to "Upcoming Events" below for directions on how to set this up.

Spotlights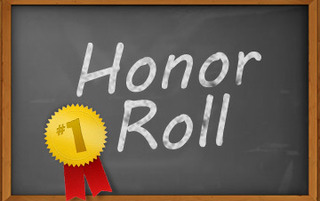 4th & 5th Grade Honor Roll
At the end of each quarter, our 4th & 5th grade honor roll students will be posted here.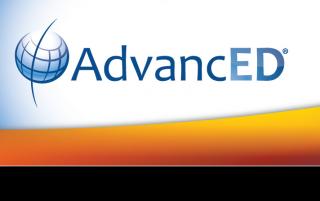 North Central Association Accredited
Through accreditation and related services, NCA CASI continuously improves the quality of education and challenges education entities to prepare each and every learner for success. All Anchor Bay Schools are NCA Accredited.
September 4, 2020
SACC is Open
We will be offering SACC during the building closures this Fall.  Please see the attached flyer for all the details including the school locations, pricing and times.  If you have any questions please call the Early Childhood Center at 586/716-7862.
July 1, 2020
$14 Million "Homerun" for the Anchor Bay Community
"It's an absolute home run for the district and an absolute home run for the taxpayers," states Mr. Todd Rathbun, Anchor Bay Assistant Superintendent. The district was able to refund almost $96 million of bonds at a rate that will save taxpayers over $14 million.
Attendance Line:
(586) 725-2038 ext. 1101
Email Cindy Houle

If your child is going to be absent or tardy, please call or email as early as possible. A message can also be left with your name, student's name, grade/teacher, date of absence & reason for absence.
Thank you!
School Times:
Full Day: 9:11 AM - 4:02 PM
Half Day: 9:11 AM - 12:40 PM
Dismissal Schedule:
Full Day:
Kindergarten-all: 3:55 PM
1st Grade-all: 3:57 PM
2nd-5th Grade:
- Walkers/Pick-up/SAC: 3:59 PM
- Bussers: 4:02 PM
Half Day:
Kindergarten-all: 12:34 PM
1st Grade-all: 12:36 PM
2nd-5th Grade:
- Walkers/Pick-up/SAC: 12:38 PM
- Bussers: 12:40 PM
Band Information
5th Grade Band Parents
***Please sign up for my REMIND as soon as possible. I will use this for any band cancellations and other band-related topics. Steps for doing this: On your cell phone, enter the number (434)264-5121. Text this message: @goeband
Medical Forms

See the district enrollment page
Lunch Menus

Food Service Information
PTO
The Great Oaks PTO has a website for PTO events, signups, etc. The school code is V3TPU7​​​​​. Please click on the link below.

Great Oaks PTO
School Age Childcare

Link to SAC Online Registration

Food Service Information & Menus