Thank You Voters for Supporting the Bond!
Community Bond Kick Off
Anchor Bay held a Community Bond Kick Of on March 6, 2023.

Here is the presentation from that event.
2022 Bond News

View Archives
Bus Fleet Updated with New Cameras
Spring Digital Newsletter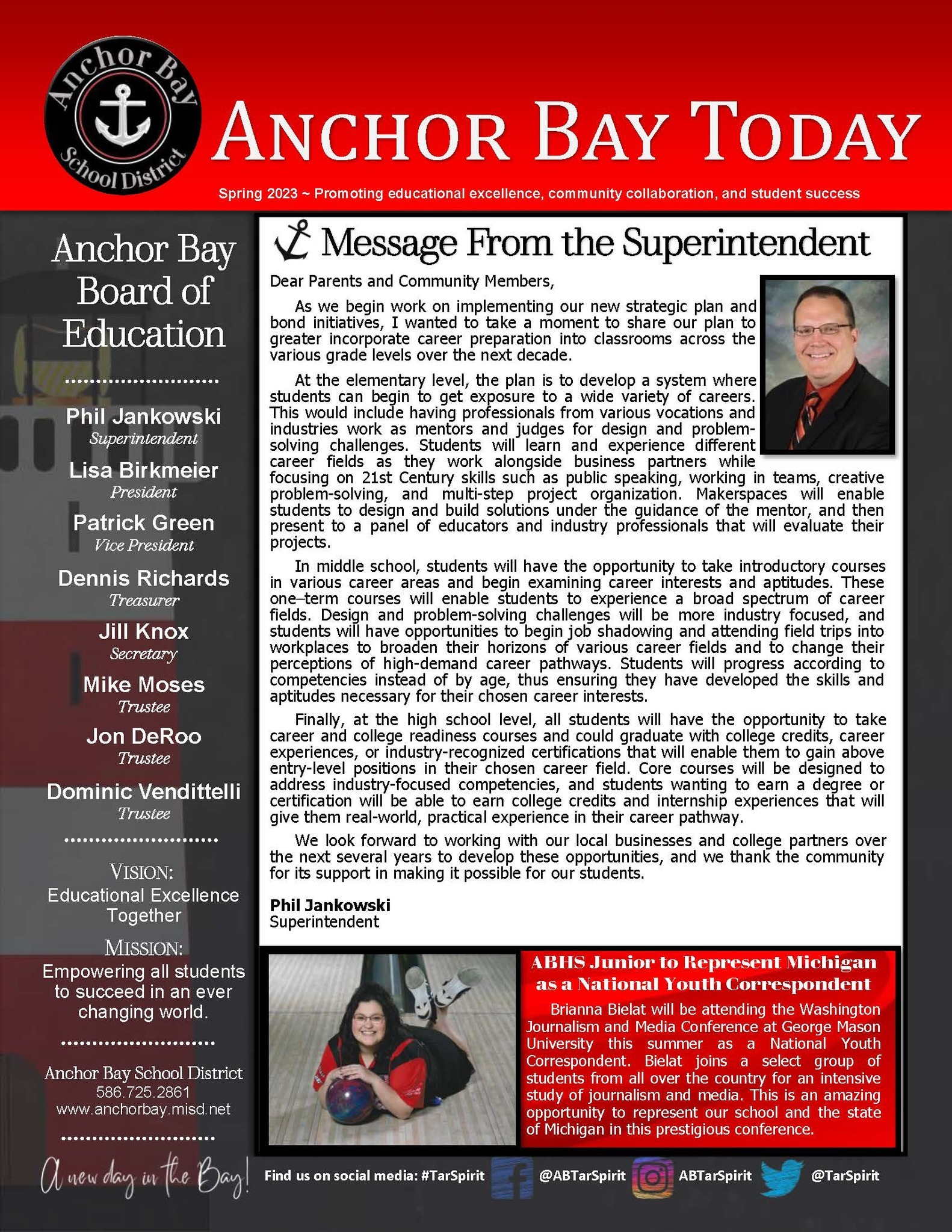 Thank you Voters!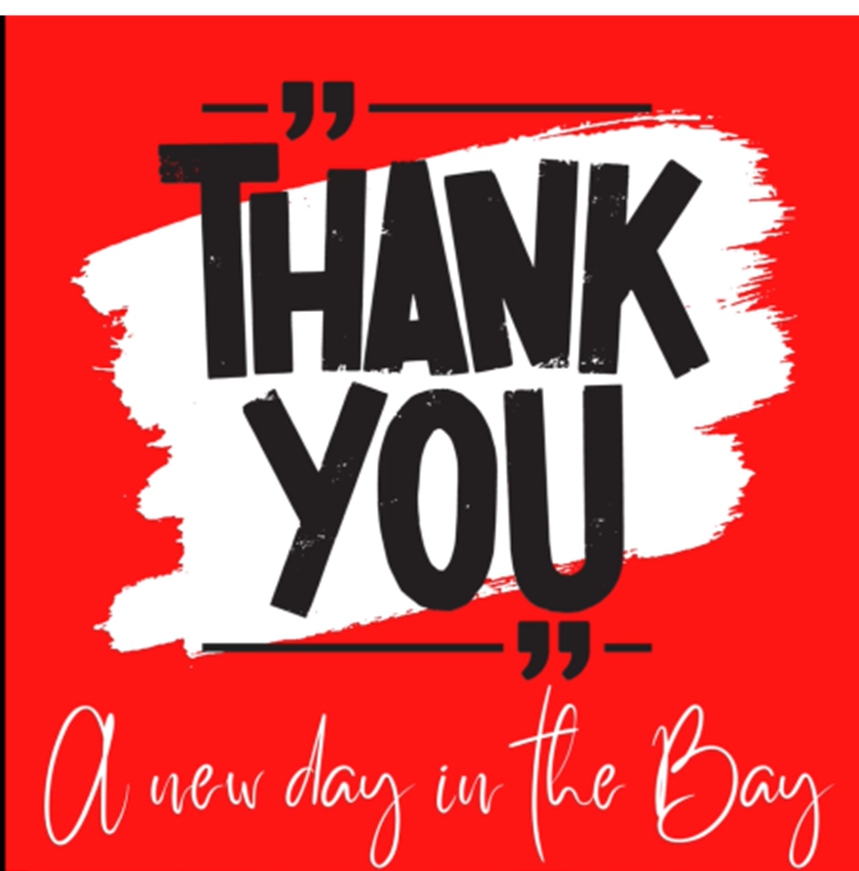 Thank you voters for making it a new day in the Bay!
Approval of the bond proposal will improve student safety and security, enhance the K-12 educational program, address aging infrastructures, correct geographical concerns, increase building efficiency, and protect the community's investment in its schools.
In the coming months, we will keep the community informed as we move forward with the bond proposal projects.
Thank you to all the parents, students, staff, and other members of the community who helped us inform people about the bond proposal.
skip over carousel
2022 bond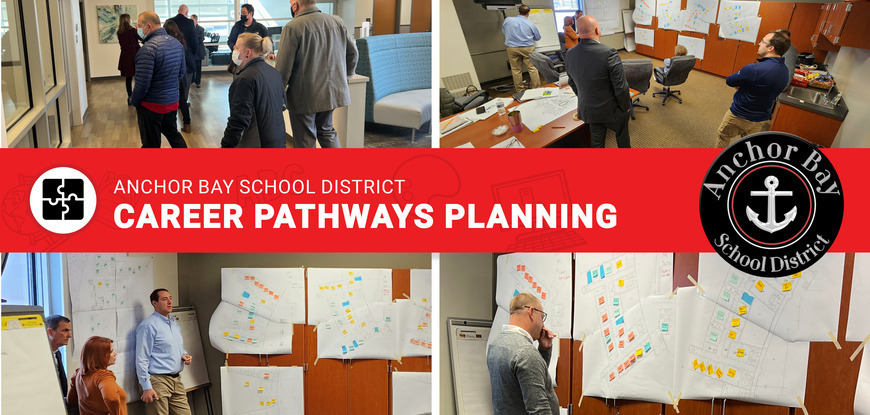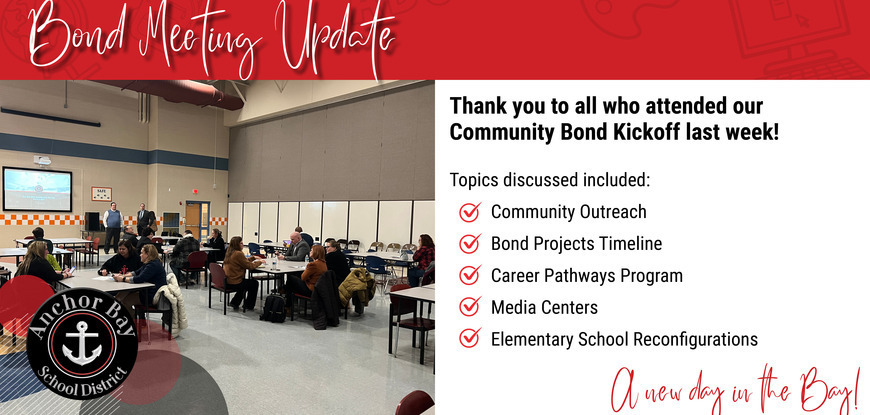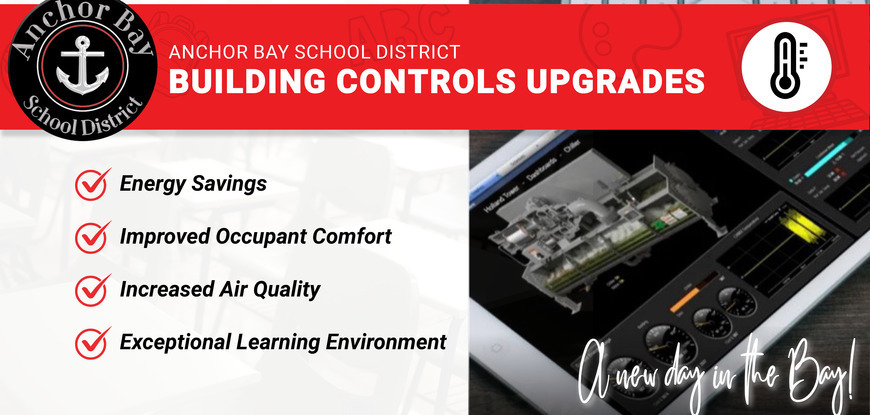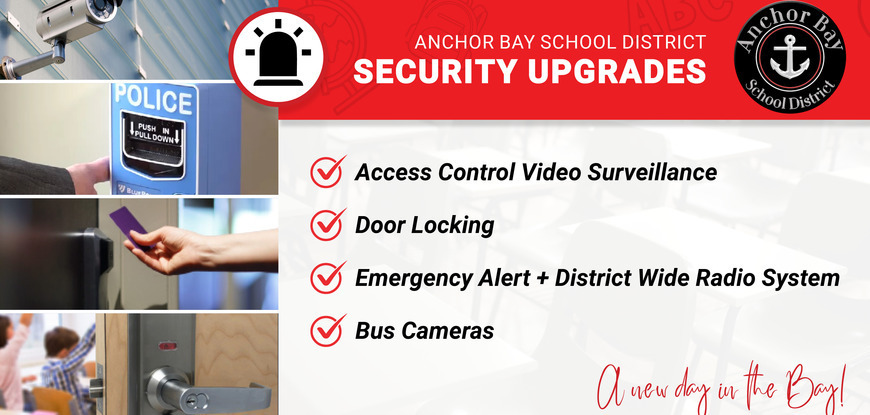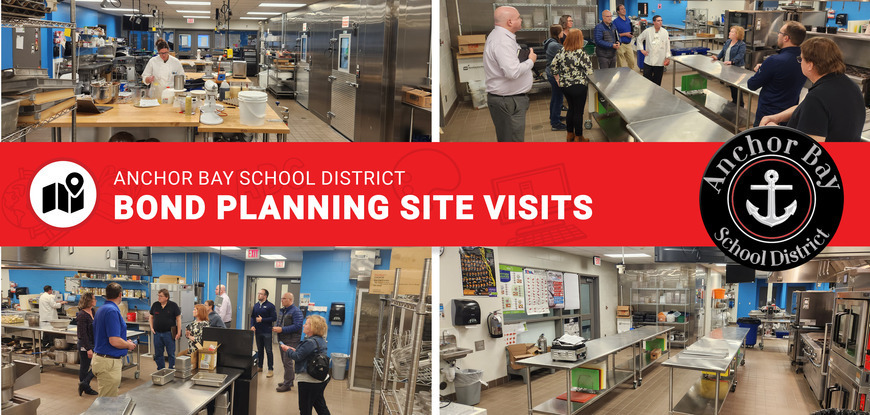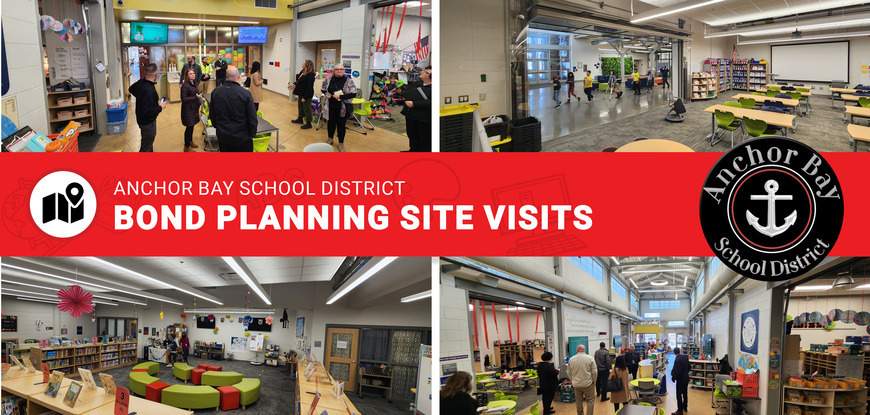 Operational Goals of the

Bond Proposal
Reduce Average Age of Facility
·

District's oldest facilities from 1955 and 1957 are replaced

·

Average age of facility decreases from 49 years old to 9 years old
Reduce District Square Footage
Reduces square footage by over 90,000SF
Efficiently Balances District Student Population
Corrects facility use imbalance and creates equitable student distribution at middle school level
Correct Geographical Concerns
Puts Anchor Bay families closer to their school and reduces transportation time
Lower Operational Costs
Lowers operational cost by $2 million annually
Utilizes Key Existing Investments
Over 83,000SF of past bond square footage saved. Over 20% of new facilities will utilize existing square footage
Educational Goals of the

Bond Proposal



Create Spaces for All Learners

Enhance Design Process Curriculum

Provide for Project-Based Learning

Facilitate One Anchor Bay Culture

Increase Educational Opportunities for our Students

Establish Personalized and Connected Learning Environments

Locate all 16 CTE Programs at Anchor Bay High School

Integrate Career Exploration Classes for K12 Students