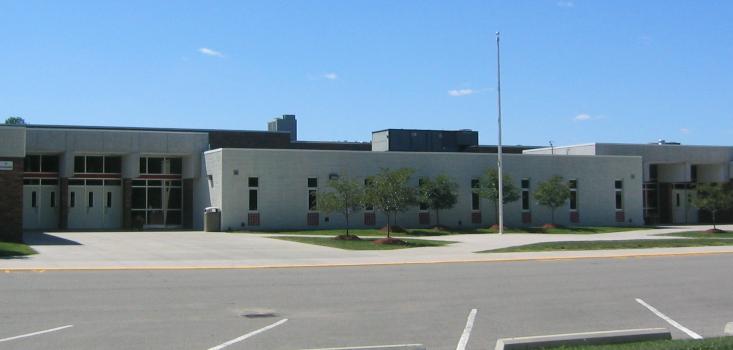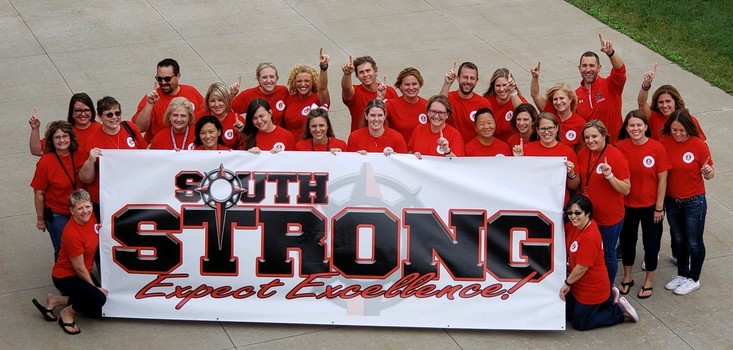 **Power has been restored to South!** **6th Grade Orientation, schedule pick-up, and school pictures will be ready to go for August 22nd!
Anchor Bay School District Mission Statement:
Empowering all students to succeed in an ever-changing world.
ANNOUNCEMENTS
MSS Families,

Once August rolls around and stores start selling school supplies, the anticipation for the first day of school begins! We hope everyone had an enjoyable summer and is ready for success come September! In order to keep you informed of upcoming events, We've included a list of upcoming events and reminders for the beginning of the school year.
August 21st & 22nd - 6th GRADE - Pirate Pride Orientation - 8:30am - 11:30am - Student only event - Orientation Bus Times are listed below.
6th Grade Pirate Pride Registration Form
August 22nd - ALL GRADES - Schedule Pick-Up & PICTURES in the cafeteria - 8:30am - Noon & 2pm - 5:30pm (Office closed Noon-2pm). 6th Grade Pirate Pride Students will get their schedules & pictures taken during the morning orientation. Email coming regarding picture day information and forms.
September 3rd - FIRST DAY OF SCHOOL - 1/2 Day - Students will start school at 8:04am and be released @ 11:29am
September 4th - First FULL Day of School - Students will start school @ 8:04am and be released @ 2:52pm
September 4th - First Day of Fall Athletics for the following sports: Football, Volleyball, & Cross Country.
*******STUDENT ATHLETES MUST HAVE A CURRENT SPORTS PHYSICAL ON FILE TO TRYOUT/PARTICIPATE DATED AFTER APRIL 15TH, 2019.*****
Please contact Middle School South if you have any questions or concerns. The MSS main office will reopen on August 14th from 8am - 3:30pm each day.
Have a great day!
6th Grade Pirate Pride Orientation Bus Times - 8/21 & 8/22
Bus 50 Pick-Up Time Drop-Off Time
Americana Mailbox 7:55am 12:10pm
Mill Stone Mailbox 7:50am 12:05pm
Maconce 8:00am 11:55pm
Anchor Bay Shores 8:10am 11:45pm
Bus 52 Pick-Up Time Drop-Off Time
Lottie 8:00am 11:50pm
Naldrett 8:10am 11:40pm
Sugarbush 8:20am 11:35pm
---
Y
earbooks: If you didn't get your yearbook we have a few available. $35.00 cash
---
ALTERNATE BUS INFO

To the Parents or Guardians of Anchor Bay Schools that use alternate locations for either pick up or drop off of your students due to daycare, grandparents or divorce situations, please complete the Alternate Bus form and either email (pdeville@abs.misd.net), fax (586-725-4223) or mail 51890 Washington, New Balt. 48047

Click here for the form
Having this form early gets the correct information to you in August when the postcards go out. Thank you and have a safe and Happy Summer!
---
ATHLETICS
Fall Schedules, Coach contacts, Tryout and 1st Practice Information can be found in the Athletics tab of the Website.
End of Summer Anchor Bay Mini Cheer Camp
Pre-K-6th Grade
August 26-28th from 11am-1pm @ ABMS North Gymnasium

Complete registration by August 1st (see flyer)

$40.00 at check in (cash only)
Click this link to see the flyer for addtional information
Cross Country 2019
Sept. 4th - Informational Meeting @ 3:00pm in the Cafeteria
Everyone MUST have a physical on file to Participate- dated after April 15th, 2019.
Sept. 5th & 6th- Optional Practice 3-5pm
Sept. 9th- Official Start of Practice 3-5pm
Football 2019
Sept. 4th- First practice 3-5pm- meet by red shed at 3:00
Volleyball 2019
7th & 8th Grade TRYOUTS are September 4th, 5th, & 6th
3-4:45pm in the gym.
*Make sure to wear athletic clothes and bring knee pads if you have them.
---
SCHOOL STORE
SCHOOL STORE: "THE TREASURE CHEST"
OPEN every Thursday during lunch starting November 1st!
*212 tokens are equivalent to $1.00 please encourage your student to use them in here.
Hoodie - $20.00 (adult sizes S - XL)
Sweatpants - $20.00 (adult sizes S - XL)
Red Pirate T-shirt - $10.00 (adult sizes S - XL)
Pirate Prowl T-shirts - $5.00
Most small items - $1.00

Spirit Wear - Hoodie & Sweatpants

Spirit Wear - T-shirt
*prices listed above

---
REMINDERS:
Please review the

school code of conduct and dress code

with your child as the school year begins. This can be found in the front of the agenda that each student was given this week.

Parent drop-off and pick-up

is in the back of the school. We did an awesome job of this in the first week! This allows for our buses to have access to the bus loop out front without any issues. Thank you!
If your child has any

medical issues,

please contact the main office and setup an appointment to go over the medical plan.

Athletic schedules

are located on the left side of the South home page.
..........................................................................................................................................................
Contact Us
Middle School South
48650 Sugarbush
New Baltimore, MI 48047
Phone: (586) 949-4510
Fax: (586) 949-4739
Phil Latona

Principal
Office Manager
Michele Allen
Counseling
Counselor - Brittany Korkate
Counseling Para - Marguerite Reinhard
School Times
Standard Day: 8:04AM - 2:52PM
Half Day: 8:04AM - 11:29AM
Info/Documents

MSS Annual Education Report 2019


Bridge Building Flyer


Code of Conduct


Course Guide 2019/2020


Glencoe Math Online Resource Document


Glencoe Math Night PowerPoint


Mackinac 6th & 7th Grade Information


Pirate Pride - 6th Grade Transition


Pirate Pride Bus Schedule


PowerSchool Phone App


Title I Parent Letter


Tutoring Information
Athletics
All Anchor Bay Middle School South students who are interested in participating in athletics must have a current physical on file in the Main Office prior to trying out, practicing, and/or competing in games. The physical must be dated ON OR AFTER April 15, 2019. Physical forms are available in the Main Office or by using the link below.
Sporting Event Entrance: Doors 3 & Doors 6

Athletics Expectations


Sports Physical Form


Coach Contact Info


19-20 Volleyball Schedule


19-20 CC Schedule


19-20 Football Schedule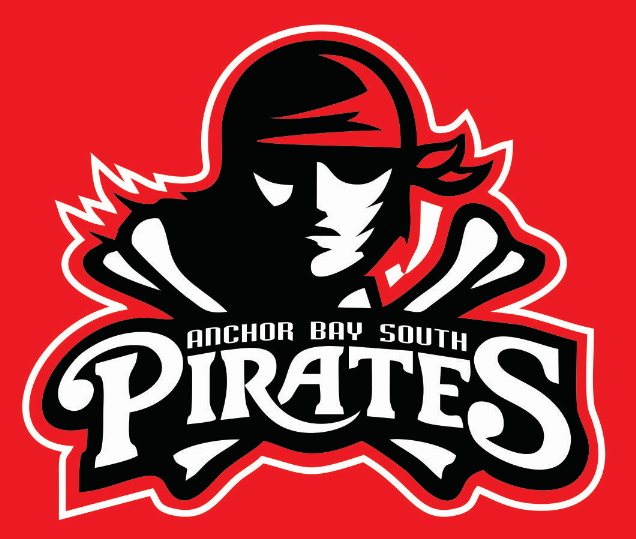 August 19, 2019
2019-2020 School Calendar
The Board of Education approved the proposed calendars based on pending legislation regarding Professional Development hours. Calendar A represents the calendar that will be in place until/if the passage of Section 101(10) of the State School Aid Act. Section 101(10) is new language that would permit the district to count qualifying Professional Development for teachers as hours of pupil instruction. Calendar B represents the calendar that will be used if/when Section 101(10) of the State School Aid Act is passed.
July 31, 2019
November 5th Election is Important for Student Funding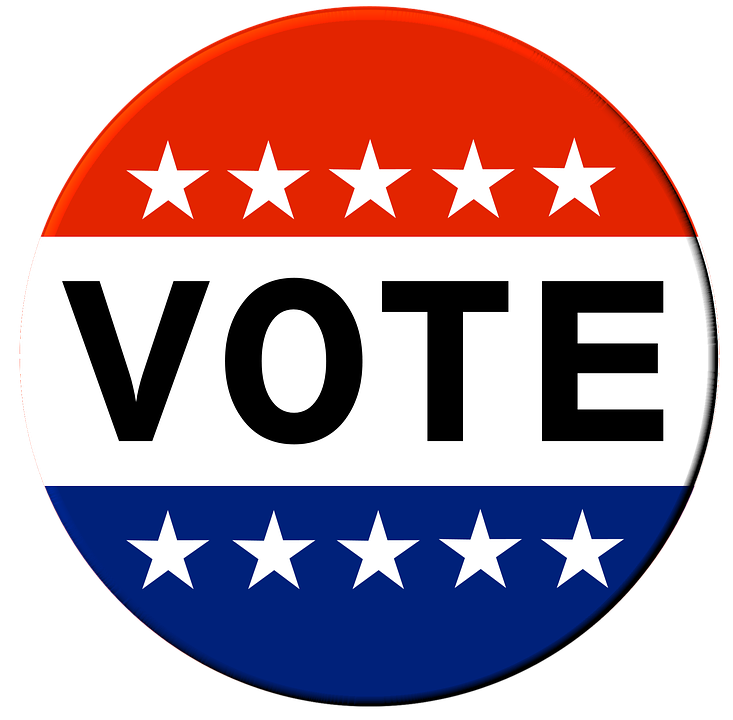 Anchor Bay has a non-homestead millage restoration on the November 5th ballot. This two-mill restoration will allow the district to restore the 18 mills levied on non-homestead properties and hedge against future Headlee rollbacks through 2024.