Middle School South - Home of the Pirates!
Anchor Bay School District Mission Statement:
Empowering all students to succeed in an ever-changing world.
Congratulations to Mr. Seaton for being awarded 2018-19 Middle School Teacher of the Year!
---
ANNOUNCEMENTS
June 12th, 13th, & 14th: half days-students released at 11:29am
---
Y
earbooks: If you didn't get your yearbook we have a few available. $35.00 cash
---
ALTERNATE BUS INFO

To the Parents or Guardians of Anchor Bay Schools that use alternate locations for either pick up or drop off of your students due to daycare, grandparents or divorce situations, please complete the Alternate Bus form and either email (pdeville@abs.misd.net), fax (586-725-4223) or mail 51890 Washington, New Balt. 48047

Click here for the form
Having this form early gets the correct information to you in August when the postcards go out. Thank you and have a safe and Happy Summer!
---
ATHLETICS
South Sideline Cheer Tryouts

June 17 & 18- 5-7:30pm @ the Sportsplex next to ABHS
Closed tryout
Wear T-shirt, comfortable shorts, tennis shoes and hair up in a ponytail
Everyone MUST have a physical on file to tryout- dated after April 15th, 2018.
Questions? Email Coach Kaylee: kaylee1733@gmail.com
---
SCHOOL STORE
SCHOOL STORE: "THE TREASURE CHEST"
OPEN every Thursday during lunch starting November 1st!
*212 tokens are equivalent to $1.00 please encourage your student to use them in here.
Hoodie - $20.00 (adult sizes S - XL)
Sweatpants - $20.00 (adult sizes S - XL)
Red Pirate T-shirt - $10.00 (adult sizes S - XL)
Pirate Prowl T-shirts - $5.00
Most small items - $1.00

Spirit Wear - Hoodie & Sweatpants

Spirit Wear - T-shirt
*prices listed above
REMINDERS:
Please review the

school code of conduct and dress code

with your child as the school year begins. This can be found in the front of the agenda that each student was given this week.

Parent drop-off and pick-up

is in the back of the school. We did an awesome job of this in the first week! This allows for our buses to have access to the bus loop out front without any issues. Thank you!
If your child has any

medical issues,

please contact the main office and setup an appointment to go over the medical plan.

Athletic schedules

are located on the left side of the South home page.
..........................................................................................................................................................
Contact Us
Middle School South
48650 Sugarbush
New Baltimore, MI 48047
Phone: (586) 949-4510
Fax: (586) 949-4739
Phil Latona

Principal
Office Manager
Michele Allen
Counseling
Counselor - Brittany Korkate
Counseling Para - Marguerite Reinhard
School Times
Standard Day: 8:04AM - 2:52PM
Half Day: 8:04AM - 11:29AM
Info/Documents

MSS Annual Education Report 2019


Bridge Building Flyer


Code of Conduct


Course Guide 2019/2020


Glencoe Math Online Resource Document


Glencoe Math Night PowerPoint


Immunizations for 7th Grade


Lunch Menu - June


Macomb County Water Conservation October 2018


Mackinac 6th & 7th Grade Information


Pirate Pride - 6th Grade Transition


Pirate Pride Bus Schedule


PowerSchool Phone App


Title I Parent Letter


Tutoring Information
Athletics
2018-19 School Year Athletic Information:

All Anchor Bay Middle School South students who are interested in participating in athletics must have a current physical on file in the Main Office prior to trying out, practicing, and/or competing in games. The physical must be dated ON OR AFTER April 15, 2018. Physical forms are available in the Main Office or by using the link below.
Sporting Event Entrance: Doors 3 & Doors 6

Athletics Expectations


Sports Physical Form
Softball Schedule 2019- Updated


Track Schedule 2019


ABMS Swim 2019


ABMS Swim Registration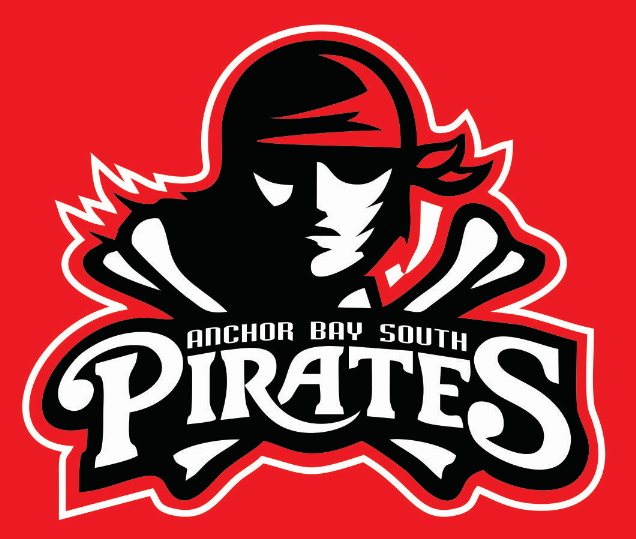 Trip Information

Mackinac Registration