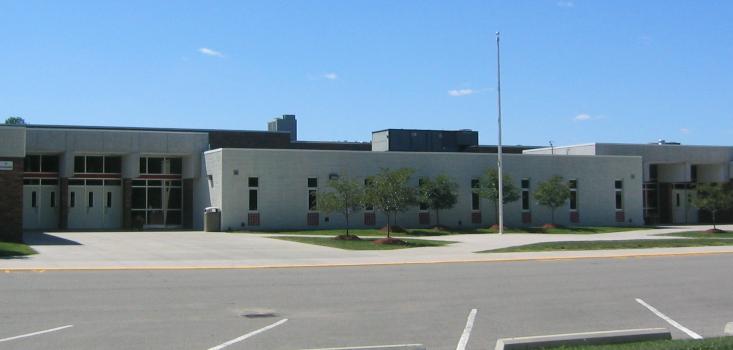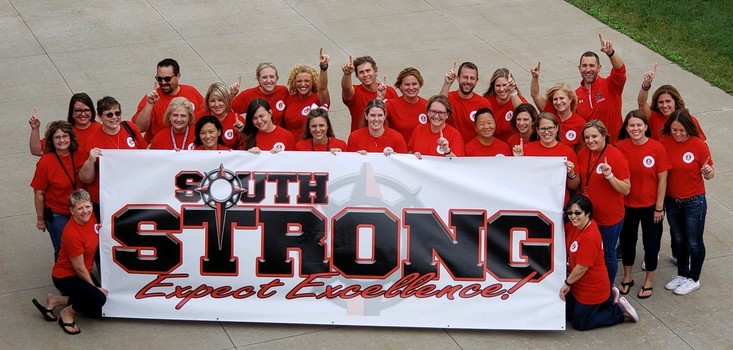 Anchor Bay Middle School South
Anchor Bay School District Mission:Empowering all students to succeed in an ever-changing world.
ANNOUNCEMENTS
***REMINDER***
PINK OUT Volleyball Game- Oct. 10th. Wear your pink to support Breast Cancer Awareness Month! Admissions to the game will be donated to charity.
---
***Parent/Teacher Conferences
Wednesday, October 16, 2019
5:00 pm - 7:00 pm (conference time)

Thursday, October 17, 2019 / 1/2 day for students (11:29 am dismissal)
1:00 pm - 3:00 pm & 5:00 pm - 7:00 pm (conference time)
Spirit Week - October 28th – November 1st
Monday – Blue Day!
Tuesday – Throwback Day! 80s/90s
Wednesday – Tropical Day (Flowered shirts, leis, hula skirts)
Thursday – Costume Day (Halloween)
Friday – Seasons Day (8th grade – winter, 7th grade – spring, 6th grade – Fall, Teachers – summer)
---
October is Bullying Awareness Month
In recognition of this, every Monday in October students will be encouraged to wear a BLUE shirt to show that they stand up against bullying. At the end of the month, any student that wore a blue shirt on all four Mondays will participate in a Donuts and Cider party during 2nd hour on October 31st
---

Thank you for using parent pick-up/drop-off in the back of the school! The front for of the school is for buses only and it helps tremendously as we follow those guidelines.

---
October 10 - Picture Retake - ID # LM719026Y1

October 18 - Pirate Prowl
---
BOX TOPS
1. We are collecting box tops! Please turn in your box tops to your first hour teacher. The class with the most box tops per student in October will receive a donut breakfast!
2. Mrs. Pretari's class will be selling pencils and erasable pens between first and second hour starting this week. If you'd like to make a purchase, please stop outside room 500 between classes. Prices range from $0.25 cents to $2.00.
---
PIRATE PROWL 2019!!!

South Strong Student of the Month - Sept.
6th Grade - Alana Harrington
6th Grade - Joey Chesney
6th Grade - Layla Hudson-Peralta

---

7th Grade - Grace Zambas
7th Grade - Kayla Turner
7th Grade - Avery Allen

---

8th Grade - Leah Bailey
8th Grade - Sienna Hashley
8th Grade - Cameron Noling
___________
____________________________________________________
PBIS-Positive Behavior Interventions and Support
September/October Focus Area = SELF-CONTROL
Watch the presentation below to see all of our Focus Areas for this year!
presentation, powered by href="https://office.com/webapps">Office.
---
---
ALTERNATE BUS INFO

To the Parents or Guardians of Anchor Bay Schools that use alternate locations for either pick up or drop off of your students due to daycare, grandparents or divorce situations, please complete the Alternate Bus form and either email (pdeville@abs.misd.net), fax (586-725-4223) or mail 51890 Washington, New Balt. 48047

Click here for the form
Having this form early gets the correct information to you in August when the postcards go out. Thank you and have a safe and Happy Summer!
---
ATHLETICS
Fall Schedules, Coach contacts, Tryout and 1st Practice Information can be found in the Athletics tab of the Website.

*******STUDENT ATHLETES MUST HAVE A CURRENT SPORTS PHYSICAL ON FILE TO TRYOUT/PARTICIPATE DATED AFTER APRIL 15TH, 2019.*****
UPDATED Eligibility Dates 2019-2020
September 20 October 4 October 18 November 1
November 15 November 29 January 10 January 24
February 7 February 21 March 6 April 17
May 1 May 15
---
Cross Country 2019

Week of October 7th

*Any questions please Coach Cleverley: 586-909-0504
---
Congratulations to the following MSS Staff on achieving the POSITIVITY AWARD from a volleyball player:
Karin DeLeeuw
Carina Anderson
Kirsten Fouracre
SCHOOL STORE
SCHOOL STORE: "THE TREASURE CHEST"
OPEN every Thursday during lunch starting November 1st!
*212 tokens are equivalent to $1.00 please encourage your student to use them in here.
Hoodie - $20.00 (adult sizes S - XL)
Sweatpants - $20.00 (adult sizes S - XL)
Red Pirate T-shirt - $10.00 (adult sizes S - XL)
Pirate Prowl T-shirts - $5.00
Most small items - $1.00

Spirit Wear - Hoodie & Sweatpants

Spirit Wear - T-shirt
*prices listed above

---
REMINDERS:
Please review the

school code of conduct and dress code

with your child as the school year begins. This can be found in the front of the agenda that each student was given this week.

Parent drop-off and pick-up

is in the back of the school. We did an awesome job of this in the first week! This allows for our buses to have access to the bus loop out front without any issues. Thank you!
If your child has any

medical issues,

please contact the main office and setup an appointment to go over the medical plan.

Athletic schedules

are located on the left side of the South home page.
..........................................................................................................................................................
Contact Us
Middle School South
48650 Sugarbush
New Baltimore, MI 48047
Phone: (586) 949-4510
Fax: (586) 949-4739
Phil Latona

Principal
Office Manager
Michele Allen
Counseling
Counselor - Brittany Korkate
Counseling Para - Marguerite Reinhard
School Times
Standard Day: 8:04AM - 2:52PM
Half Day: 8:04AM - 11:29AM
Athletics
All Anchor Bay Middle School South students who are interested in participating in athletics must have a current physical on file in the Main Office prior to trying out, practicing, and/or competing in games. The physical must be dated ON OR AFTER April 15, 2019. Physical forms are available in the Main Office or by using the link below.
Sporting Event Entrance: Doors 3 & Doors 6

Athletics Expectations


Sports Physical
Coach Contact Info


19-20 Volleyball Schedule


19-20 CC Schedule


19-20 Football Schedule
***Positivity Award Nomination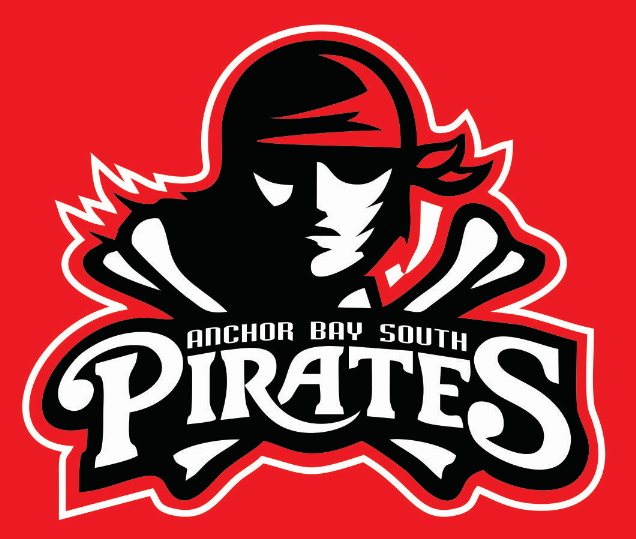 August 19, 2019
2019-2020 School Calendar
The proposed amendment to Section 101(10) of the State School Aid Act was enacted effective October 1, 2019 and now allows school districts to count qualifying teacher professional development towards pupil instructional time.  Accordingly, we can now confirm that the alternate calendar that was previously shared is now approved and finalized.
July 31, 2019
November 5th Election is Important for Student Funding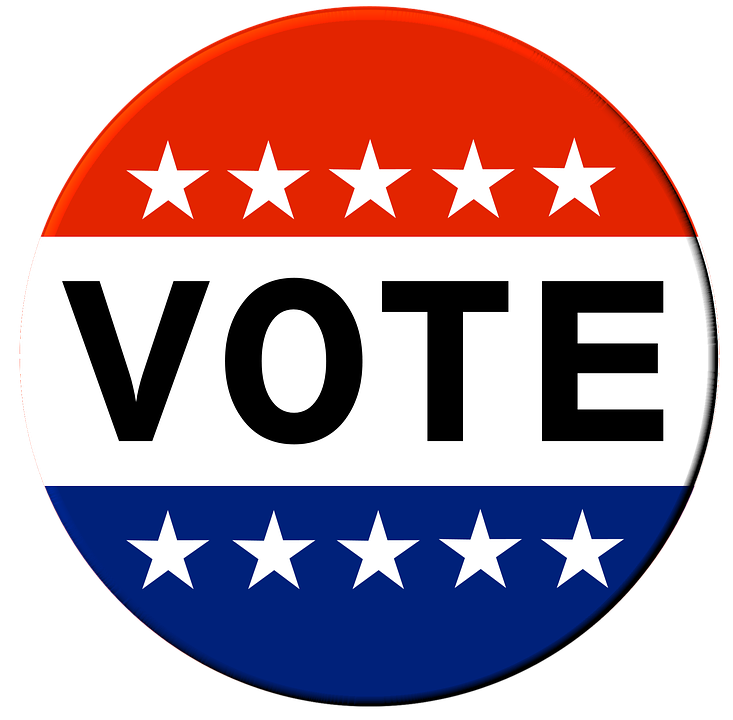 Anchor Bay has a non-homestead millage restoration on the November 5th ballot. This two-mill restoration will allow the district to restore the 18 mills levied on non-homestead properties and hedge against future Headlee rollbacks through 2024.