June 8, 2023
Online Enrollment & Annual Forms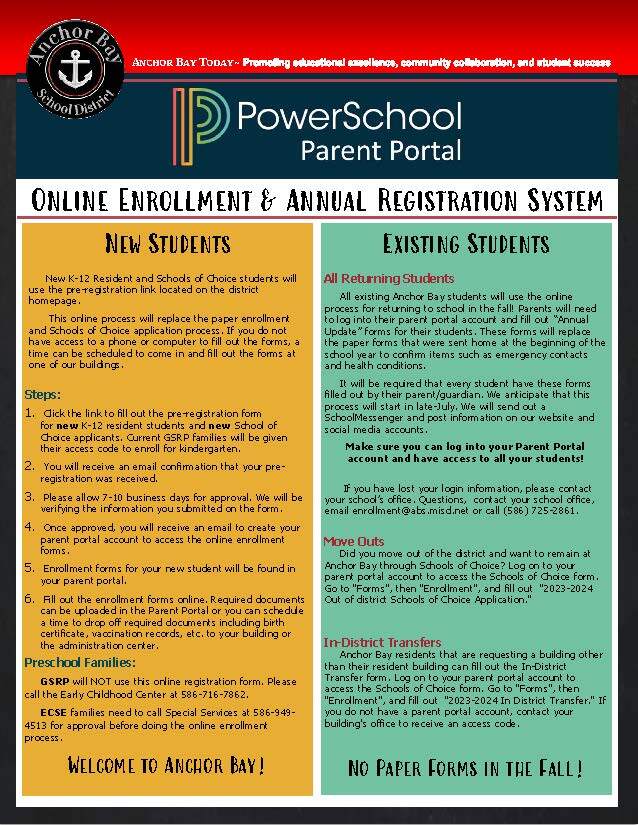 Both new and existing students will use our online enrollment and registration system!
May 30, 2023
Macomb Daily 2023 Graduate Insert
May 26, 2023
2023 College Signing Day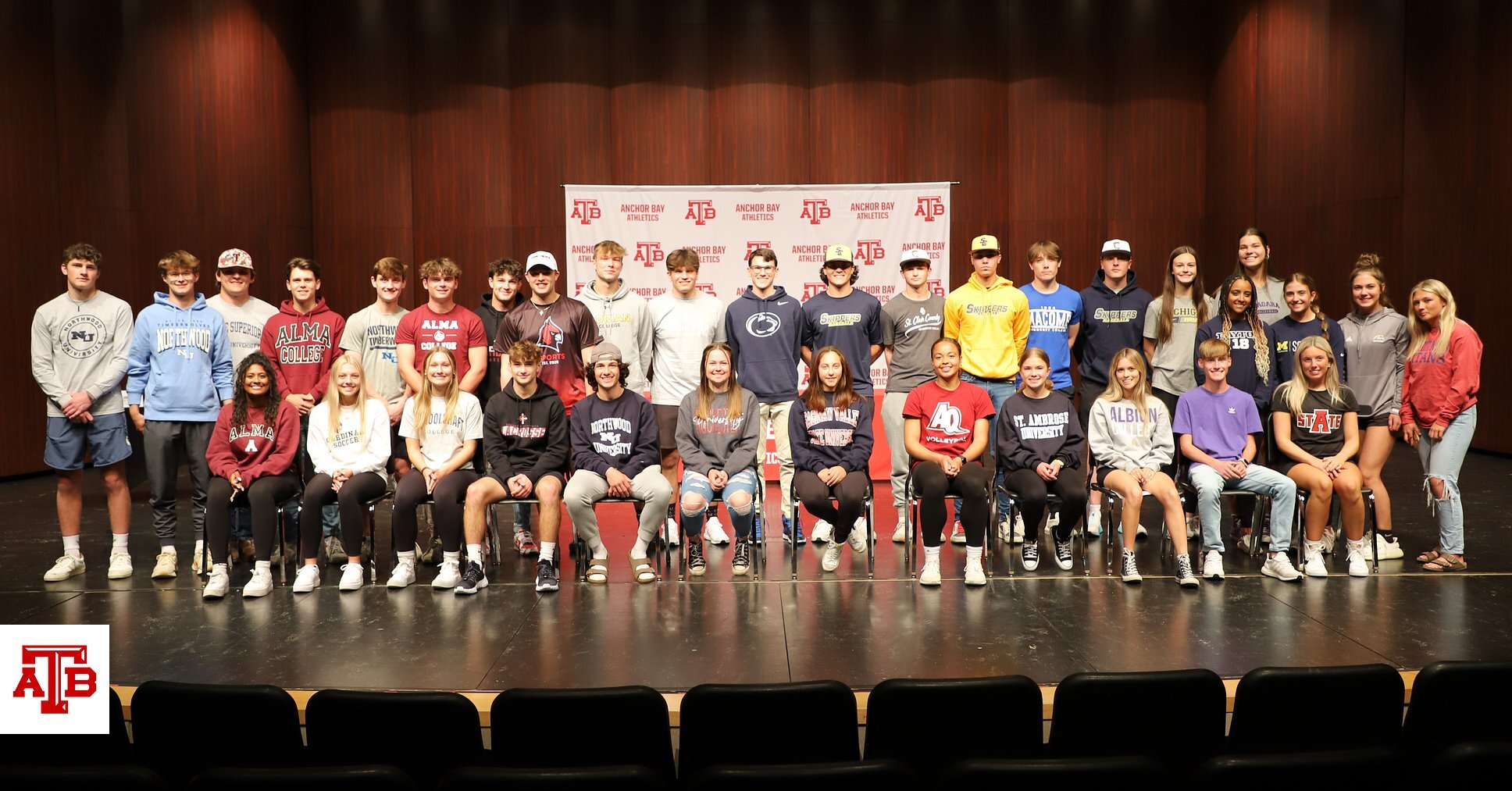 Congratulations to the 36 senior student-athletes signed their letters of intent at our 2023 College Signing Ceremony. Best of luck to all signees!
May 5, 2023
Anchor Bay Summer "Pop-Up" Classes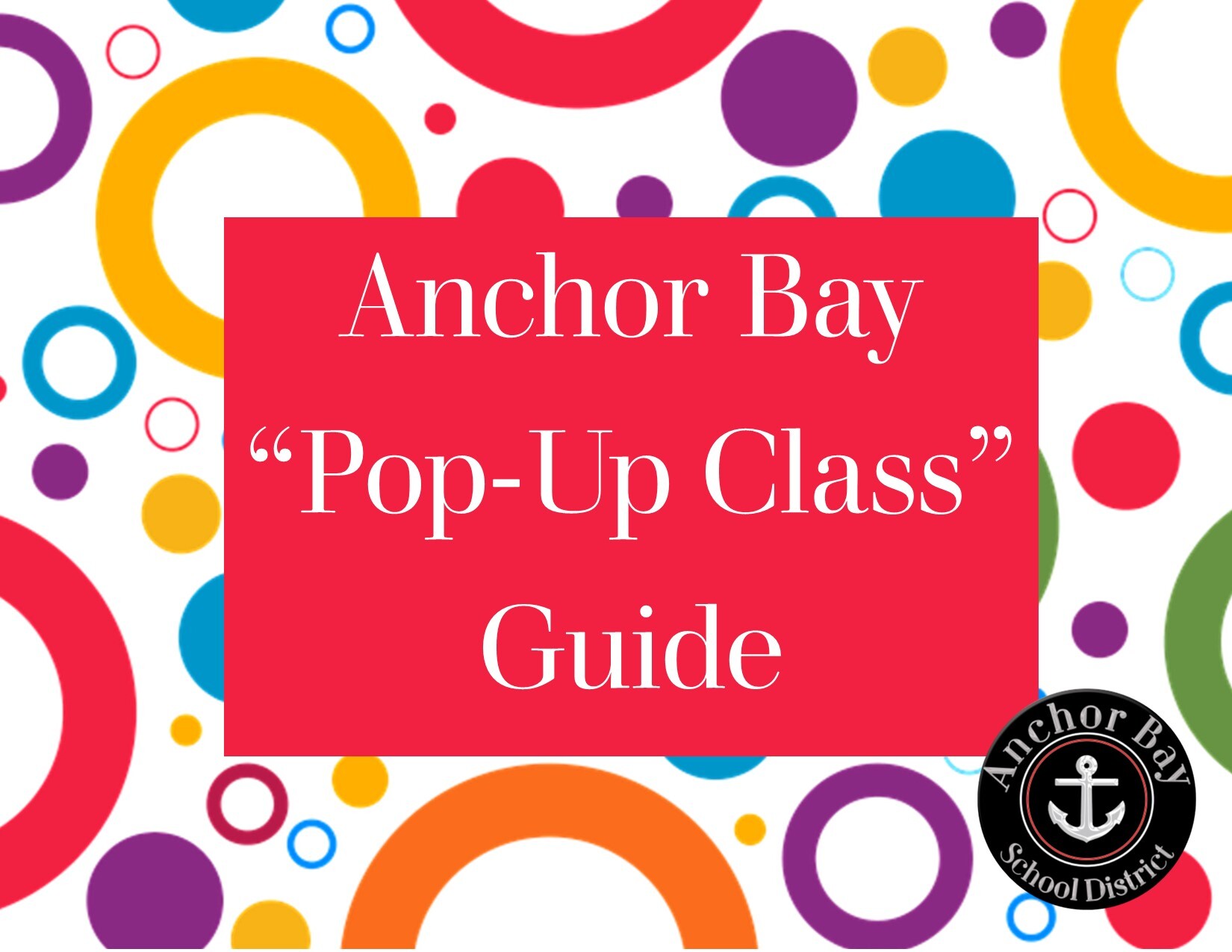 All classes will be held at Middle School South unless noted otherwise in the guide.
Here is the registration link for the Summer Pop-Up Classes: https://www.locallevelevents.com/events/details/26585
Deadline is June 9th!
May 4, 2023
Anchor Bay High School Summer Credit Recovery Classes
April 27, 2023
Spring Digital Newsletter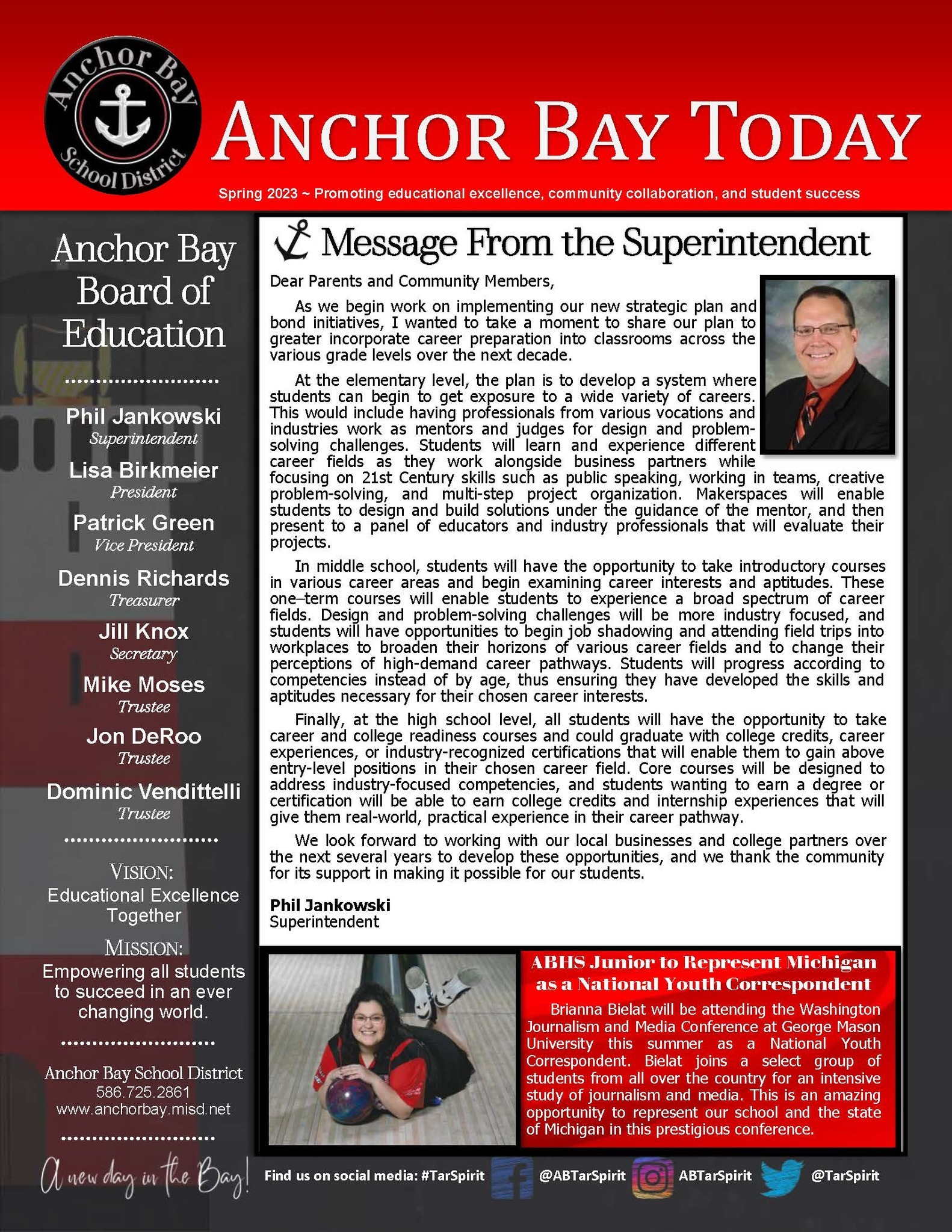 April 24, 2023
Anchor Bay Summer Beginning Band Camp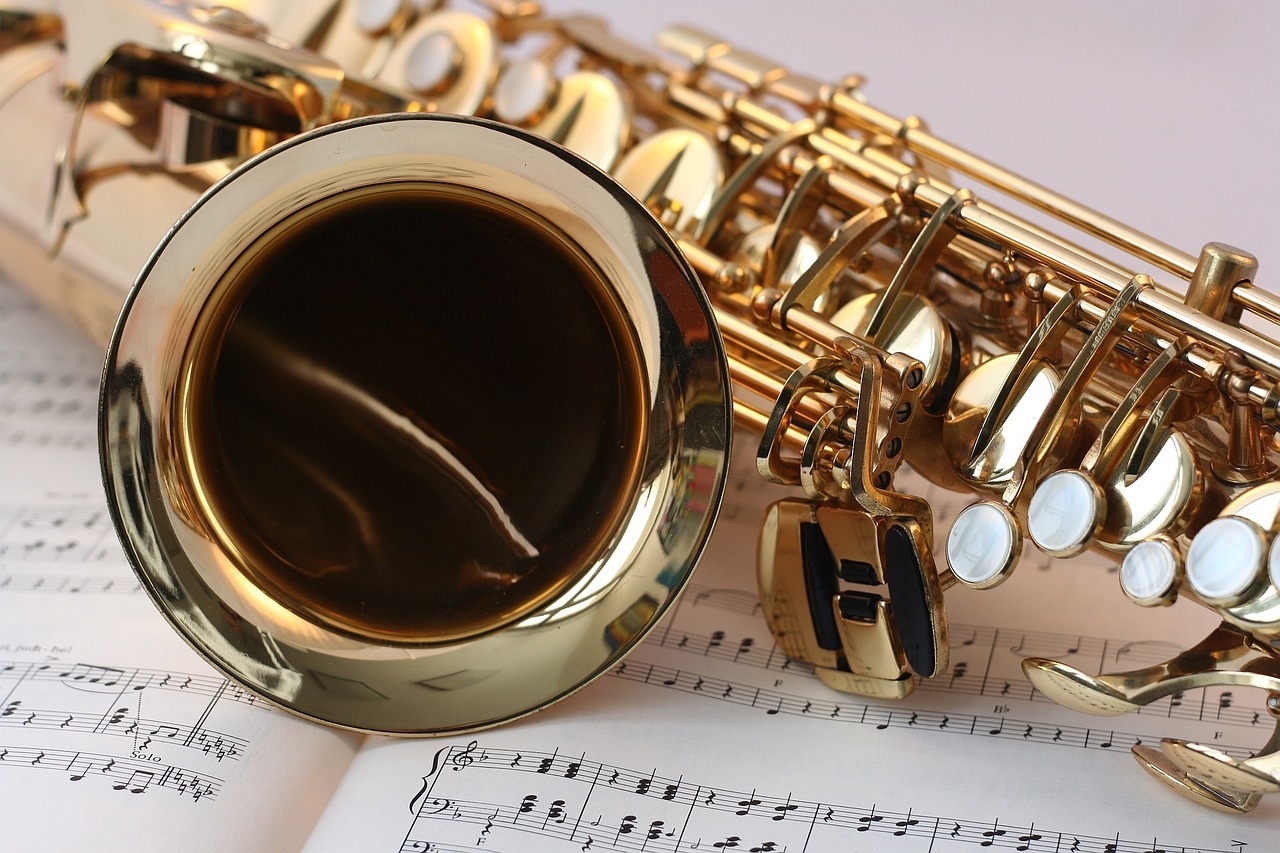 Attention 5th Grade Parents! It is time to sign up for Summer Beginning Band Camp!
Monday through Thursday, July 31st – August 17th, 9:00am-12:00pm, Click here for more information.
Click here for the sign up form:

https://forms.office.com/r/w56GmyM2px
March 29, 2023
2021-22 Reward Schools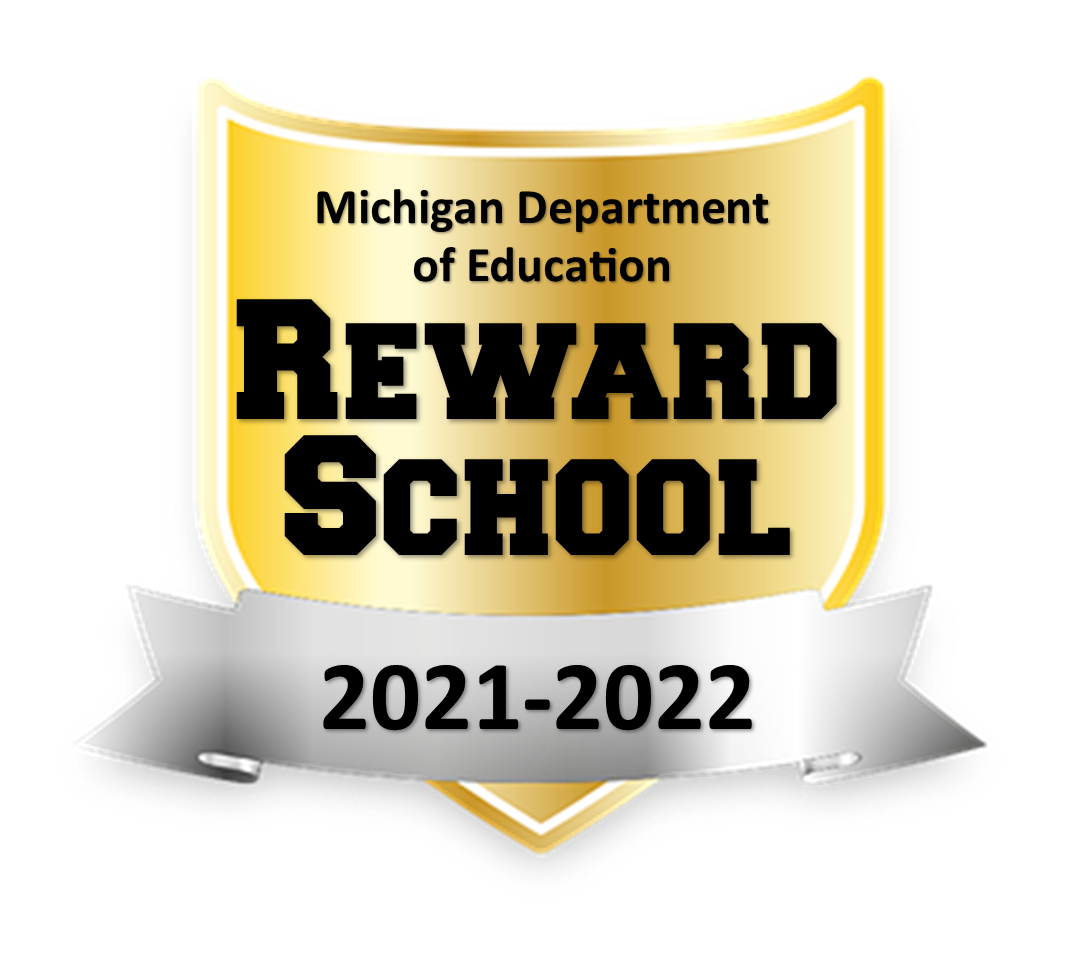 Congratulations to our 2021-22 Reward Schools:
Lottie M. Schmidt Elementary

Great Oaks Elementary

Francois Maconce Elementary

Lighthouse Elementary
This places these buildings among the top performing schools in the state. These four schools are also among 47 schools that were selected in Macomb and St. Clair counties.
November 9, 2022
Thank you Voters!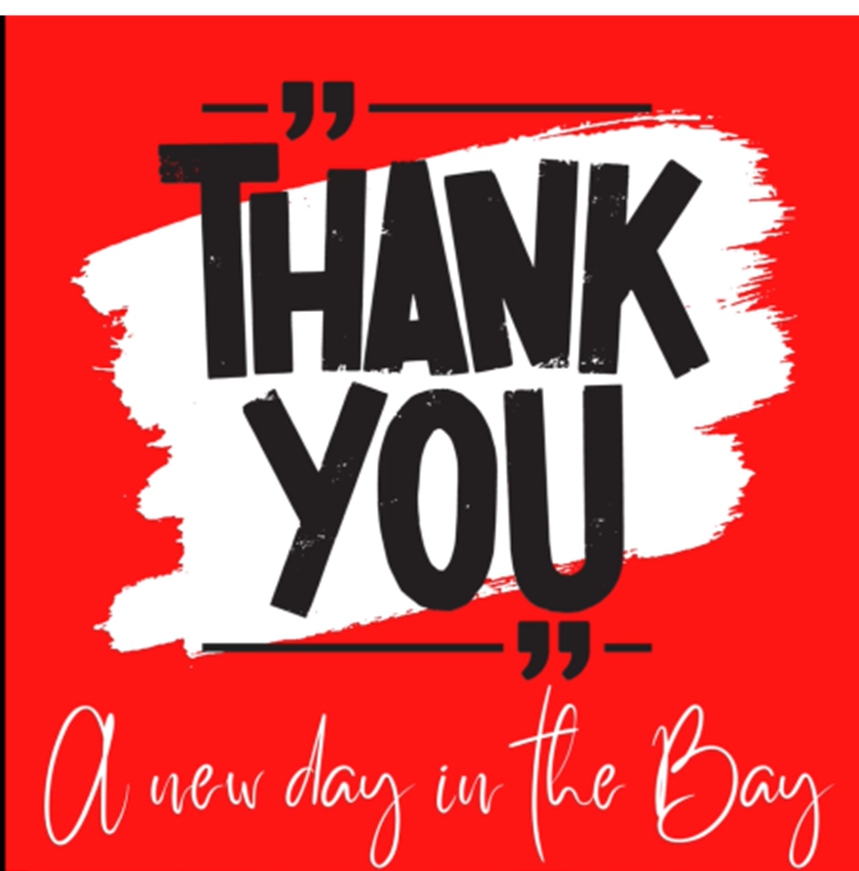 Thank you voters for making it a new day in the Bay!
Approval of the bond proposal will improve student safety and security, enhance the K-12 educational program, address aging infrastructures, correct geographical concerns, increase building efficiency, and protect the community's investment in its schools.
In the coming months, we will keep the community informed as we move forward with the bond proposal projects.
Thank you to all the parents, students, staff, and other members of the community who helped us inform people about the bond proposal.