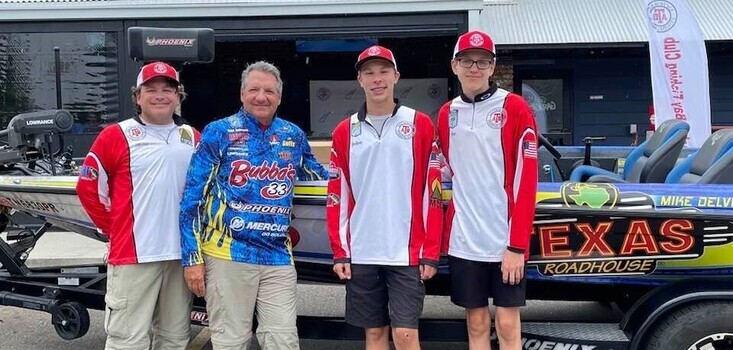 Anchor Bay High School
Mission Statement
Empowering all students to succeed in an ever-changing world.
---
Attendance
If your child is absent from school, please call us at 586-648-2526.
---
ABHS

Communication:

05/18/22

ABHS Senior Parent Update - Communication #7

Senior Exams 2022

Senior Sunset 2022

Senior Handprint Banner 2022
04/29/22

Senior Communication #6

Senior Parent Meeting

MACOMB ALL ACADEMIC

MAC Dream Team

Prom Table Form 2022

Photos at Prom
04/22/22

Senior Communication #5
04/19/22

Senior Communication #4

04/01/22

Communication #11
---
ABHS Communications Archived 2021-2022 (Click Here)
Please click here for the Livestream Link for the Senior Awards on Tuesday, May 17th, 2022 starting at 6:30 p.m.: https://youtu.be/EKJ-4KfIrFI
Attention Seniors
(More information may be found on the Senior Information tab on left side of this website)
Reminder: Cap and Gowns are now available for students to pick up in the ABHS Main Office.

ABHS Graduation - Saturday, June 4th, 2022 at 5:00 p.m. & 7:30 p.m.
6 guests per graduate
(Sign-up for graduation times were emailed home on Monday, May 9th, 2022 or click below)
ABHS Graduation Time Sign Up Genius:
https://www.signupgenius.com/go/8050B49AEAF2AA3F85-class1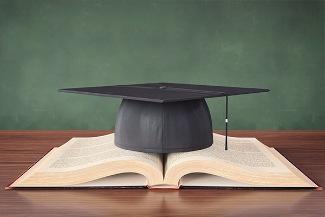 Class of 2022 Graduation Sign Up
Please review the available slots below and click on the button to sign up. We will be hosting two Graduation Ceremonies one at 5pm the other at 7:30pm. When signing up please put your graduate's name, NOT your name. Check in for each graduation ceremony will start a half hour before the ceremony starts. Check in will be held at the South Entrance at Tars Stadium. Thank you! If you have any questions or concerns please email rkitchens@abs.misd.net
---
Academic Support
NHS Drop-In Tutoring: Tutoring is offered by NHS students on Mondays after school from 2:15-3:00 in room N 126. This is a drop-in session for core classes only.

Math tutoring is available via zoom. Please email wkiehler@abs.misd.net for more information.
Food and Functions is held in Room N112 on Tuesdays, Wednesdays, and Thursdays during A-lunch.
Testing Center is open after school on Wednesdays for test make-ups and retakes. Students needing to utilize the Testing Center will need to inquire with their teacher and will need to arrange for post-testing transportation.
---
ABHS 2022-2023 Student Council Application
This application is for general members of the ABHS Student Council for the 2022-2023 school year. It is the job of all members to bring student ideas to administration, represent the student body and clubs, promote school spirit and develop school loyalty, coordinate, prepare, and run student activities and events put on the council. Student Council is a big commitment and it is expected that all students applying are willing and able to put in the effort. In order to be eligible for any student council position, a student shall have maintained good academic standing with a cumulative GPA of 2.0 or higher along with appropriate citizenship (no N's or U's). In addition, students with major disciplinary infractions will not be considered for a position. Minor disciplinary infractions can affect your ability to be eligible for a position. 2 teacher recommendations are required for your application.
Tech Support
To best support our families, we want to share the address for our Technology Support Team. Please email ABSDTechSupport@abs.misd.net when/if you encounter technology issues and need trouble-shooting support. It is monitored closely every day.
---
MAP+ Industrial Readiness Certificate Program
Macomb Community College is excited to announce the Michigan Apprenticeship Program Plus (MAP+) Industrial Readiness Program is returning this fall!
Students will learn the foundational skills needed for a skilled trades apprenticeship or similar opportunity in this FREE pre-apprenticeship training program. The program now features a path with related courses for a manufacturing OR construction career.
Successful students earn nine college credits and an Industrial Readiness Certificate upon program completion. A limited number of spots are available. The MAP+ Program application will be available soon. Fall 2022 classes are from August 22 to December 17.
---
Upcoming Events
Want the school calendar to update to your phone? Click on the small calendar icon below for directions.
ABHS Info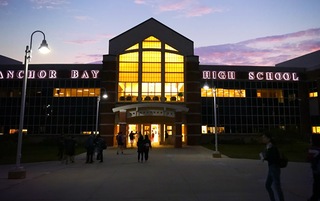 Attention All Students
During school hours, everyone must use the Main/Front doors to exit the building. Students are not permitted to go out to their cars during the school day - please plan accordingly.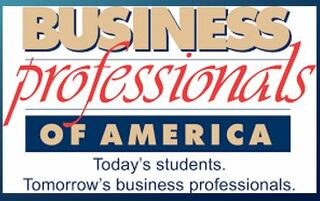 Business Professionals of America Club
BPA Club - Please contact Mr. Mittelstadt for more information.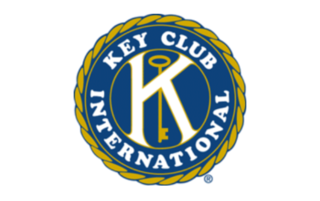 Key Club
Key Club is a student led organization with a community service focus and a great addition to your college resume! Please see Ms. Herbert for more details.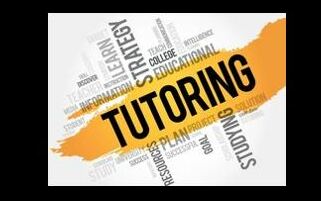 Need Academic Help?
NHS Tutoring - Please contact Ms. O'Hearn for more information.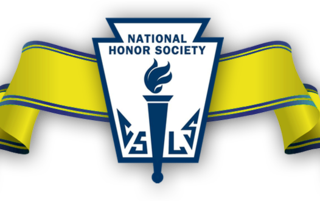 NHS
National Honor Society - Please contact Ms. O'Hearn for more information.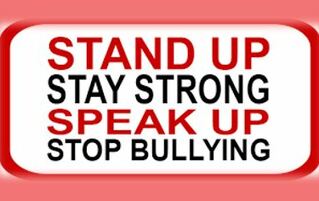 No Bull Club
No Bull Club - Please contact Mr. Kirsten (Room N202) for more information.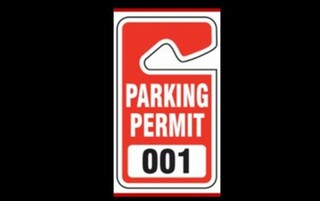 Parking Passes
All cars in school lots must have a current parking pass. Applications are available online at https://www.locallevelevents.com/events/details/11613 or on the lower left side of the ABHS web page. Completed application, driver's license, current registrations, current insurance, and proper payment is required to obtain pass.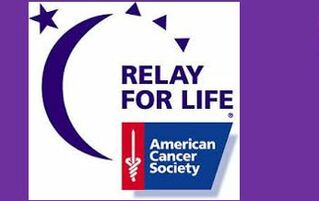 Relay for Life
Relay for Life - Please contact Mr. Ricci for more information.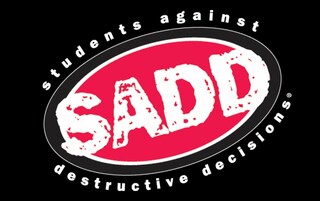 Students Against Destructive Decisions (SADD)
Help educate fellow students about how to not make destructive decisions such as distracted driving, vaping, or using alcohol or drugs. Club adviser is Ms. Van Nuck.
It's Always a Great Day to be a Tar!
Thank you for looking at the Anchor Bay High School's website. Our staff is very proud of our school. We pride ourselves on creating a child-friendly, educationally rewarding learning environment for our high school students! Our district mission statement is, "Empowering all students to succeed in an ever-changing world." Our staff has a commitment to see that this phrase is not just words, but something we constantly strive to achieve and live by. We focus on developing a strong, positive relationship with the students and parents as we work together as a team so that we can bring out the very best in each child. With all of us working together…great things are bound to happen!
We are very proud of the accomplishments of our students and the involvement of our parents. We look forward to working with your family and providing your child an outstanding educational experience! Please feel free to contact us at any time.
Best Always,
Anchor Bay High School Staff
Go Tars!
---
***NEW for 2022-23 School Year***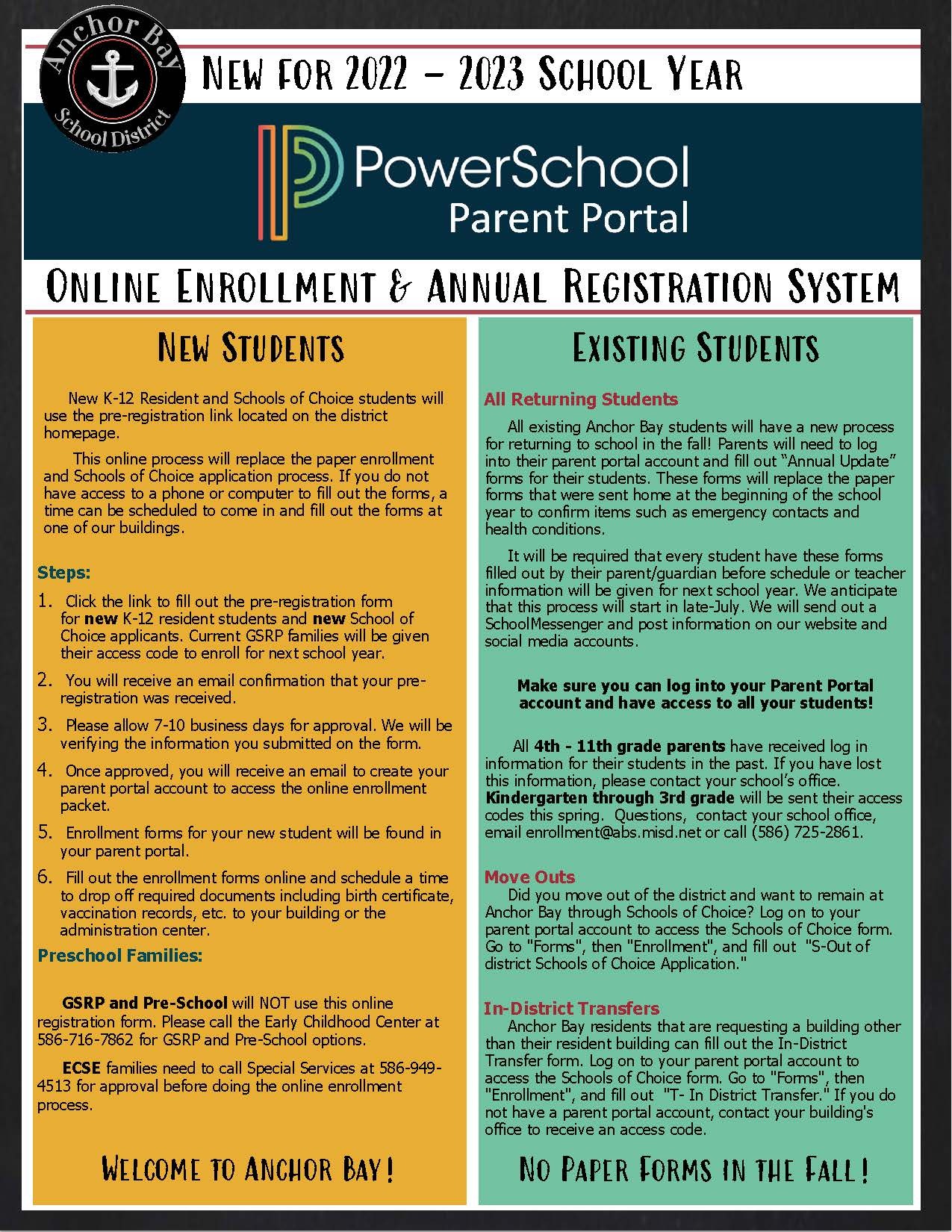 PowerSchool Parent Portal will be used for ALL new and existing students! 
Summer School
Anchor Bay is excited to announce our 2022 Summer School Programs. Click here for the Summer Programs - Class Descriptions.
Summer School Enrollment ends Friday, May 20th.
Questions - Contact the Anchor Bay Curriculum Department at 586-725-2861.
Registration for Early Childhood Center Preschool Classes
Registration for Early Childhood Center Preschool Classes opens on Monday, March 28 at 10:00 a.m. Here is the link to register: https://absd.reg.eleyo.com/

Go to ECC's website for details.
Enroll New Students Here for 2022-23!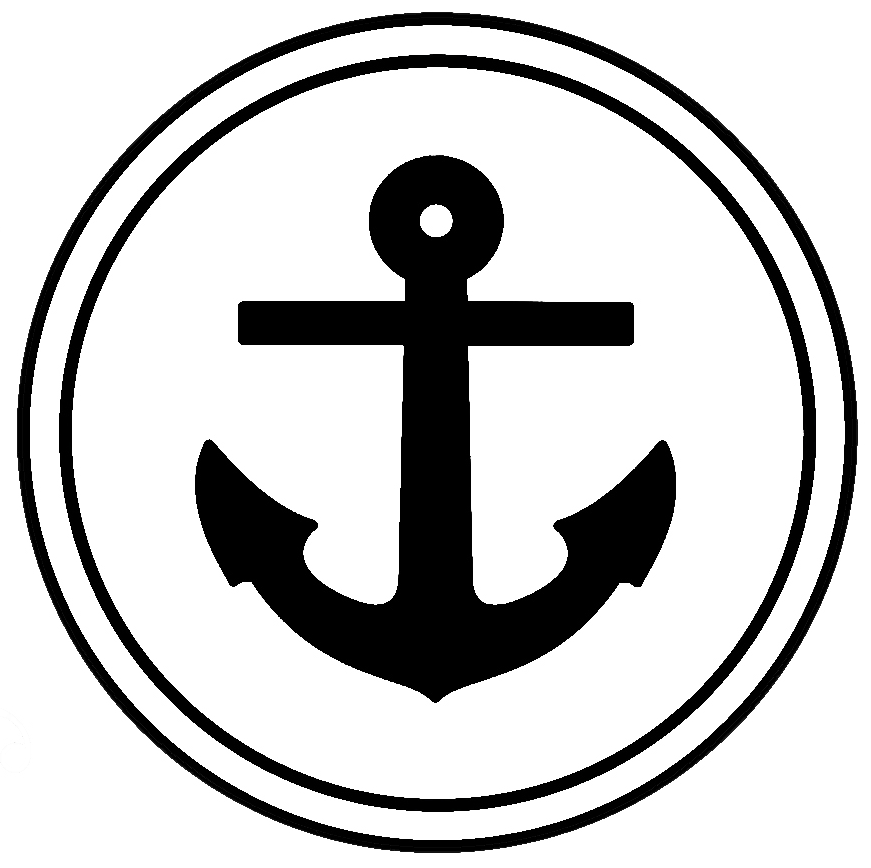 Click the link to fill out the pre-registration form for Kindergartners/New Resident Students and School of Choice Applicants. Once approved in 7-10 business days, you will receive an email to create your parent portal account to access the online enrollment packet. 
Don't know your resident building? Find your school by clicking here!

If you do not have a device to access this system, a time can be scheduled to come in an fill out the forms at one of our buildings. 
Questions, email: enrollment@abs.misd.net; phone: Central Admin at (586) 725-2861
Aquatic Center COVID-19 Testing Site is Closing Feb. 13
The number of individuals seeking testing for COVID-19 at the aquatic center has dropped significantly therefore, the clinic performing the service is closing the site. The last day of testing will be Sunday, February 13, 2022. The district is grateful for the partnership that was created as it helped many of our students, staff, and members of the community. The clinic performed more that 3,200 tests since it began testing on November 16, 2021. 
Spotlights
ABHS Bands Press News: MSBOA District 16 - All-Star Jazz Ensemble
Congratulations to the four ABHS student-musicians who were selected to the MSBOA District 16 Honors Jazz Ensemble. This honors ensemble is made up of a select group of 17 students from Macomb, Oakland, and St. Clair county high schools. The District 16 Honors Jazz Ensemble will be taking part in virtual recording sessions and performance with Jazz Educator and professional jazz musician, Chris Johnson. These sessions will take place over the months of March and April. Those ABHS student-musicians include: Jaden French, Trombone (11) Jonathan Taylor, Trumpet (12) Delaney Novach, Piano (12) Collin Arena, Drums (12)
ABHS Instrumental Music News - CMU Jazz Weekend Awards & MSBOA Solo & Ensemble Honors
April 12, 2021 In March, the Anchor Bay High School Jazz Ensemble took part in the 48th annual Phi Mu Alpha/Central Michigan University Jazz Weekend. This year's virtual festival featured high school jazz bands and combos from around the state of Michigan and Florida. Congratulations to all ABHS Jazz Ensemble student-musicians! As part of the group's overall outstanding performance, the Anchor Bay HS Jazz Ensemble was awarded one of the "Best Band" Awards in the Class AA division. In addition to the overall ensemble recognition, the ABHS Jazz Ensemble's Rhythm Section was awarded with one of the "Overall Best Section" Awards in Class AA. Senior, Collin Arena (drum set and vibraphone), added to the awards by receiving one of the Class AA "Best Soloist" Awards. This recognition marks the 20th time in the past 24 years that Anchor Bay HS has received a major award at this prestigious event hosting Michigan's best high school jazz ensembles and combos. It is the 7th time the school has been awarded the prestigious Best Band Award. April 15, 2021 Congratulations to senior trumpet player, Jonathan Taylor! Jonathan was one of three trumpet players in the state to be recognized as having an "Outstanding Performance" in the Proficiency 3 category for this year's MSBOA Solo & Ensemble Festival.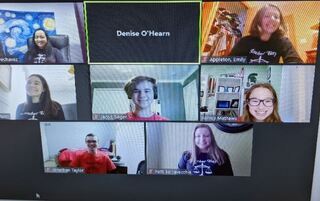 ABHS Mock Trial
The Anchor Bay Mock Trial team was awarded the 1st place award at the Macomb Regional tournament on Saturday March 6, 2021. The team will advance to the State Finals on March 20. This marks the 5th time that an Anchor Bay team is a State Finalist. Team members are: Seniors Jonathan Taylor, Emily Appleton, Juniors: Patti Barravecchia, Ellie de Chavez, Sydney Mann, Ashley Mathews, Sophomore: Jacob Seger. The team was coached by Teacher Denise O'Hearn and Anchor Bay Graduate and Mock Trial Alumni Jack Myrick who is currently a student at U of M and a member of the U of M Mock Trial team.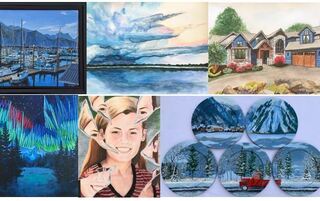 Art Show shout out to student excellence
Congratulation to senior Alaina Kiehl and her Art instructor Dave Stumpf, whose senior portfolio was accepted at the Anton Art Center Secondary Exhibit for Macomb, took best of show for one of her works, a multimedia design titled Aurora Borealis. Best of show is the top award given at the show for the single work judged to be the overall best from all works turned in. Attached are images of all her works that are currently on display for this exhibit at the Anton Art Center in downtown Mount Clemens. Dave is so proud of all the incredible work she has done with him over the years.
HOSA
Congratulations to the Anchor Bay HOSA Club. 24 students will be moving on to compete in the HOSA State Competition February 24th and 25th at the Grand Traverse Resort in Traverse City! Congratulations to: Public Health: Danielle Davidson, Alayna Cracchiolo, Katie Pfuhl, and Grace Swartz. They placed 3rd in their category! Medical Terminology: Brooke Conforti, Kaitlyn LaFear, and Emily Goleski Medical Law and Ethics: Isabella Moses. She placed 3rd in her category! Forensic Science: Brianna Totty and Brooke Burgess Medical Math: Andrew Kraemer Medical Spelling: Nehderi Knowlin, Leah Troyer, Shamiya Rodgers Nutrition: Olivia Loding CPR/First Aid: Viviana Damm, Aniella Bowman. They placed 1st in their category! Community Awareness: Eva Dixon, Emily Saski, and Makenna Somers Health Education: Makayla Brooks, Elena Starna, Zarek Downs, and Daniel McNair. They placed 2nd in their category!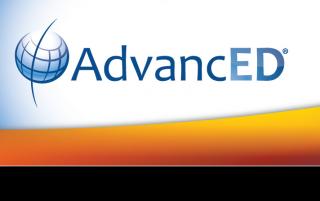 North Central Association Accredited
Through accreditation and related services, NCA CASI continuously improves the quality of education and challenges education entities to prepare each and every learner for success. All Anchor Bay Schools are NCA Accredited.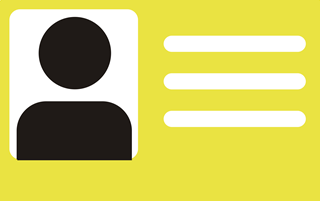 Requesting ID
Parents please bring some form of identification (driver's license preferred) with you when signing your child out of school. We are requiring this action to ensure the safety of your children. Once again, thank you for your kind understanding and anticipated cooperation in this matter.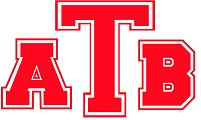 School Times
Standard Day: 7:17AM-2:09PM
Conf./Half Day: 7:17AM-10:21AM
Exam Half Day: 7:17AM-10:47AM
Standard Day Schedule: 58 Minute Periods, 6 Minutes passing
| | |
| --- | --- |
| 1st Hour | 7:17AM - 8:15AM |
| 2nd Hour | 8:21AM - 9:19AM |
| 3rd Hour | 9:25AM - 10:23AM |
| 4th Hour (Lunches) | 10:29AM - 11:57AM (A:10:29-11, B:11-11:26, C:11:26-11:57) |
| 5th Hour | 12:03PM - 1:01PM |
| 6th Hour | 1:07PM - 2:09PM |
Jeffrey LaPerriere
Principal
Jason Battle
Assistant Principal
David Boeskool
Assistant Principal
Richard Palmer
Assistant Principal
Mark Prebay
Assistant Principal
Jason Battle
Athletic Director
Tina Froehlich
Office Manager
Laurie Allen
Data Para Professional
David Ferguson
Police Liaison
Counseling Office
Paulette Woodside
Office Manager
Lindsay Ahedo (A-C)
Counselor
Nicholas Champine (I-M)
Counselor
Gregory Fowler (D-H)
Counselor
Melanie George (Sp-Z)
Counselor
Mary Reda (N-So)
Counselor
Danielle Lapka
Academic Coach
Betsy Stein
Bilingual Counselor
Amy Distefano
Teacher Consultant