Maconce Elementary
Mission Statement
Francois Maconce Elementary School, in partnership with the community, will provide a learning environment by delivering quality instruction that promotes curiosity, creativity and the desire in students to reach their full potential.
Announcements & Information

Anchor Bay School Board Mtg. Feb. 26th, 7:00 p.m. @ Maconce
Kindergarten Registration Feb. 27th, 4:00 - 6:00 p.m.
Field Trip and Pay for It Information
Maconce

Field Trip Permission Slips

Pay for It - Online Payment System

How to Register for Pay For It


Parent Information on Pay For It
February 25, 2020
Anchor Bay Offers Three Options for Kindergarten-Age Students
February 25, 2020
Young Fives Information
Want the school calendar to update to your phone? Click on the small calendar icon next to UPCOMING EVENTS for directions.
Spotlights
Spotlights
"Den Leader" of the Month
Congratulations to Miss Emily Hall OUR NEW DEN LEADER OF THE MONTH! Miss Hall, 3rd grade teacher is new to our building this year. Acknowledged by her peers as hardworking, dedicated to her classroom and coworkers and smiling all the time. Miss Hall shows calm compassion, new ideas and fun incorporated into her daily schedule.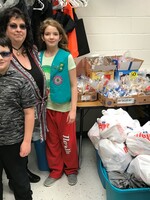 A big shout out to Girl Scout Troops 30843 and 30102 at Anchor Bay Middle School North.
They collected money and care products to create over 100 winter care packages for students in need here at Maconce. Extras will be shared through our District Homeless liason to support other families in our community. These special care packages include chapstick, Kleenex, simple snacks and juice. Thank you! Community support is greatly appreciated.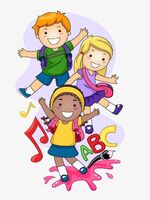 Do you have a Kindergartener for Fall 2020?
Check out all the upcoming dates: Thursday, Feb. 27 Maconce Kindergarten Registration 4-6 p.m. Kindergarten Readiness – All Kindergarten parents are invited! March 12, 2020 starting 6:00 pm ~ This is an informational meeting for parents. Meeting will be held at Anchor Bay Middle School South Auditorium, 48650 Sugarbush Road in Chesterfield Save the Date -- Maconce Kindergarten Transition Night May 13, 2020 6-7 p.m.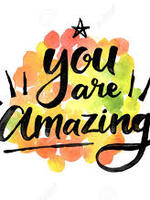 Honor Roll-Second Quarter
Fourth Grade: McKala Berlin, Chloe Boura, Edon Doresi, Marie Einowski, Talon Geck, Gryphon Gee, Jocelyn Gomez, Charlie Haines, Andre Hardiman, Anthony Hodgkin, Konnor Kapa, Evan Kehr, Samantha Lehti, Jadyn Marshall, Julien McConnal, Mason McIntyre, Layla Placido, Ethan Randall, Karrah Rhodes, Natalie Smiscik, Conner Taube, Evan Tesch, Chase Thomas, Rachel Vajda, Lillian Wielgopolski and Avery West Fifth Grade: Sophie Catlin, Lily Crandall, Connor Jones, Kendall Kapa, Isabell Kowalski, Jacqlyn Lindquist, Nathaniel Masty, Lia McKiernan, Blake Robinson, Jacob Sullivan, Warren Trumbull, Lilliana Tundo, Alyssa Williams and Briella Wuchte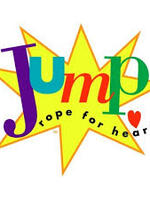 Kids Heart Challenge
Kids Heart Challenge begins Jan 23rd at 2:30 p.m. Our whole school event will be on Feb. 13th. Collection/Donation Envelopes are due on February 21st. Visit our web link www2.heart.org/goto/Maconce.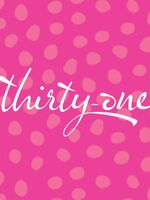 Let's Play Bingo
It's time for the Maconce PTO Annual Thirtyone Bingo Bonanza! Please see the flyer on the website. RSVP early, because seating is limited. Early birds get extra perks.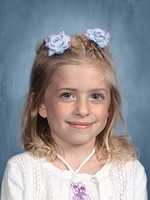 Maconce Kaleidoscope Winner
Congratulations to Natalie Smiscik- Mrs. DiGiorgio, 4th Grade! Her winning entry: Hidden Lion Other Classroom Nominations: Lily Crandall- Mr. Nitterhouse, 5th Grade Nathaniel Masty - Mrs. Ciaramella, 5th Grade Aliah Billiau-Ms. Thompson, 3rd Grade Andre' Hardiman- Miss Przybylski, 4th Grade Mason Reese- Miss Hall, 3rd Grade Faith Faircloth-Mrs. Griffin, 2nd Grade Margaret Gillis-Miss McGowan, 2nd Grade Katarina Coppersmith- Ms. Hunter, 1st Grade Autumn Boura-Mrs. Lembas, 1st Grade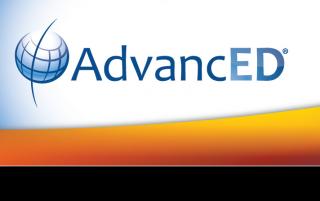 North Central Association Accredited
Through accreditation and related services, NCA CASI continuously improves the quality of education and challenges education entities to prepare each and every learner for success. All Anchor Bay Schools are NCA Accredited.
Standard Day:
8:41AM—3:32PM
Half Day:
8:41AM—12:10PM

February Lunch Menu
Important School Information
Maconce PTO

Opt Out Fundraising


Labels for Education


Krogers Rewards


Box Tops for Education


Popcorn Order


Bingo 2020


Pastry with a Pal
Popcorn dates: 12/20,1/31, 2/28, 3/27, 4/24
PTO Meeting Dates:
Mar. 19., Apr. 16, and May 21 all are at 6:30 p.m.
Minutes:

January 2020
Medical Forms and Information

Medical forms can be found on the district enrollment page