Maconce Elementary
Mission Statement
Francois Maconce Elementary School, in partnership with the community, will provide a learning environment by delivering quality instruction that promotes curiosity, creativity and the desire in students to reach their full potential.
Announcements & Information
Field Trip and Pay for It Information
Maconce

Field Trip Permission Slips

Pay for It - Online Payment System

How to Register for Pay For It


Parent Information on Pay For It
December 4, 2019
Moonbeams and Sweet Dream- December 19th
The Chesterfield Public Safety Department is sponsoring a 'Moon Beams for Sweet Dreams' Dinner & Bus Trip to Beaumont Children's Hospital Thu. Dec. 19th @ 5:30PM. 
Tickets available at the Chesterfield Police Dept. 24/7 and at Chesterfield Fire Station 3 (23 Mile / Baker) Mon-Thu 8AM-2PM
Minimum Donation $12 per Adult / $8 per Child
(All proceeds benefit Beaumont Children's Hospital)
Thank you Anchor Bay Transportation Department for volunteering to be the drivers and buses for this very special trip!! 
November 6, 2019
Thank You Voters!!
We just want to say thank you again to all of our voters who supported the Anchor Bay School District Proposal that was on the November 5th ballot. Here are the unofficial results: (Includes totals from Macomb and St. Clair counties.)
Choices Total Votes % Votes
Yes 3,545 61.7%
No 2,200 38.3%
August 19, 2019
2019-2020 School Calendar
The proposed amendment to Section 101(10) of the State School Aid Act was enacted effective October 1, 2019 and now allows school districts to count qualifying teacher professional development towards pupil instructional time.  Accordingly, we can now confirm that the alternate calendar that was previously shared is now approved and finalized.
Want the school calendar to update to your phone? Click on the small calendar icon next to UPCOMING EVENTS for directions.
Spotlights
Spotlights
"Den Leader" of the Month
Congratulations to Mrs. Christina Ciaramella, OUR NEW DEN LEADER OF THE MONTH! They were many great shout outs to many deserving staff members. Over the past 2 months of shout-outs Cris has been noticed and mentioned by her peers as always going above and beyond with Staff and Students! We value you Cris!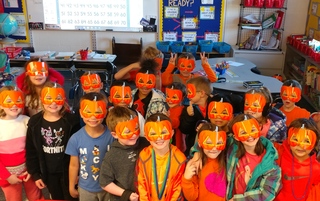 Bullying Awareness Week
Ms. Hunters Class: First grade at Maconce Elementary wearing orange in support of Unity Day during Bullying Week. Together we are united for kindness, inclusion, and acceptance. Mask donated by Bath and Body Works at Macomb Mall.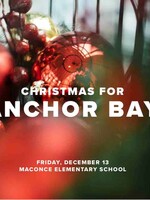 Free Holiday Event
Join us, December 13th for an evening of Christmas music with the Woods Church band and the Maconce 5th grade students. Wagon rides and hot chocolate, Christmas cookie decorating, family pictures with Santa and holiday face painting.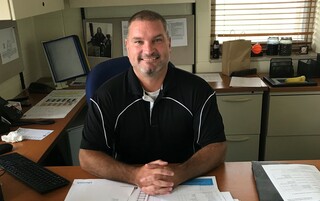 Meet our new Principal
As always, a new school year brings about change. My name is Jay Seletsky and I am very excited to begin the 2019-2020 school year with you as Principal at Maconce! I have spent the last two years at Middle School North as the Assistant Principal, as well as the previous two years at Middle School South in the same position. I am looking forward to meeting all of you soon, as I have heard nothing but positive comments about the Maconce students, staff and parents! I know Mrs. Milton - Hoffman will be deeply missed as she has done amazing things in this building, and I wish her nothing but the best in her new adventures at Lighthouse.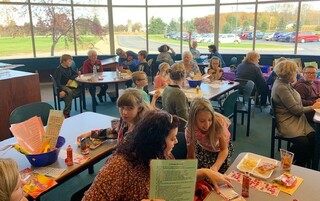 Mentor Pizza Party
Maconce Elementary in Partnership with the Woods Church serves approximately 67 students through a mentoring program. Students either have pen pals or Lunch Visitors two to three times a month. It's been a huge success.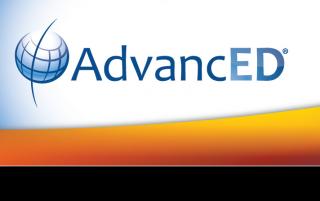 North Central Association Accredited
Through accreditation and related services, NCA CASI continuously improves the quality of education and challenges education entities to prepare each and every learner for success. All Anchor Bay Schools are NCA Accredited.
Standard Day:
8:41AM—3:32PM
Half Day:
8:41AM—12:10PM

November Lunch Menu


December Lunch Menu
Important School Information
Medical Forms and Information

Medical forms can be found on the district enrollment page