Maconce Elementary
Mission Statement
Francois Maconce Elementary School, in partnership with the community, will provide a learning environment by delivering quality instruction that promotes curiosity, creativity and the desire in students to reach their full potential.
Announcements & Information
5th Grade students visit SANG Starbase beginning Monday, January 6th, please arrive to school on time or you will miss the bus!
Jump Rope for Heart Kick Off January 23rd.JRFH
No School for Students Monday, January 20th Professional Development Day
No School for Students Friday, January 24th Records Day
Save the Date- Maconce Family Game Night with Learning Gizmo's is scheduled for Thursday, February 6th. This event is free and will include a free game for each Maconce Student, free pizza and pop. Watch for the flyer to come home and get your RSVP in to us.Family Game Night Flyer



Field Trip and Pay for It Information
Maconce

Field Trip Permission Slips

Pay for It - Online Payment System

How to Register for Pay For It


Parent Information on Pay For It
Want the school calendar to update to your phone? Click on the small calendar icon next to UPCOMING EVENTS for directions.
Spotlights
Spotlights
"Den Leader" of the Month
Congratulations to Ms. Deborah Hunter- OUR NEW DEN LEADER OF THE MONTH! Miss Przybylski is our 4th grade teacher at Maconce. She is always organizing fun and thoughtful activities for her students and the staff. She was also very motivated when we updated the school book rooms for staff and students this year and got everyone moving.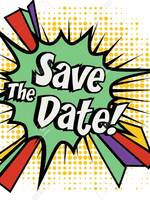 Family Game/Math Night
Save the Date - February 6th Come for the free Pizza early, but stay for the family fun of Game Night! This is a Free Event. Every Maconce Student will receive a $15 voucher to purchase a game.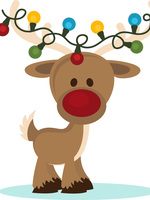 Holiday Giving
Thank you to the many staff members, The Woods Church Families and The Pay It Forward Community that have come together to provide over 80 holiday food baskets for our families. We are thankful for the many community services available that continue to support the needs of so many during the holiday season. Many children have benefited from the Shop with a Cop or Hero Programs, Good Fellows, The Giving Tree as well as many generous community donor's. Thank you all and Merry Christmas!
Honor Roll
Fourth Grade: McKala Berlin, Chloe Boura, Marie Einowski, Talon Geck, Jocelyn Gomez, Charlie Haines, Andre Hardiman, Anthony Hodgkin, Konnor Kapa, Samantha Lehti, Brooklynn Maas, Jadyn Marshall, Julien McConnal, Layla Placido, Ethan Randall, Karrah Rhodes, Malorie Starks, Conner Taube, Evan Tesch, Chase Thomas, Rachel Vajda and Avery West Fifth Grade: Sophie Catlin, Savannah Cavanary, Liliana Crandall, Kendall Kapa, Isabell Kowalski, Jaelyn Lindquist, Nathanial Masty, Mason McIntyre, Lia McKiernan, Blake Robinson, Lilliana Tundo, Alyssa Williams and Briella Wuchte.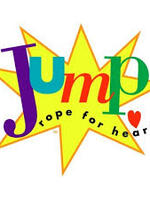 Jump Rope For Heart Kick Off
Kids Heart Challenge begins Jan 23rd at 2:30 p.m. Our whole school event will be on Feb. 13th. Collection/Donation Envelopes are due on February 21st. Visit our web link www2.heart.org/goto/Maconce.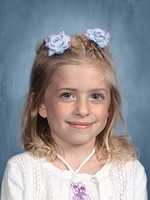 Maconce Kaleidoscope Winner
Congratulations to Natalie Smiscik- Mrs. DiGiorgio, 4th Grade! Her winning entry: Hidden Lion Other Classroom Nominations: Lily Crandall- Mr. Nitterhouse, 5th Grade Nathaniel Masty - Mrs. Ciaramella, 5th Grade Aliah Billiau-Ms. Thompson, 3rd Grade Andre' Hardiman- Miss Przybylski, 4th Grade Mason Reese- Miss Hall, 3rd Grade Faith Faircloth-Mrs. Griffin, 2nd Grade Margaret Gillis-Miss McGowan, 2nd Grade Katarina Coppersmith- Ms. Hunter, 1st Grade Autumn Boura-Mrs. Lembas, 1st Grade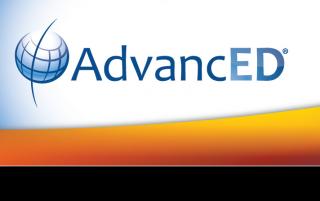 North Central Association Accredited
Through accreditation and related services, NCA CASI continuously improves the quality of education and challenges education entities to prepare each and every learner for success. All Anchor Bay Schools are NCA Accredited.
Standard Day:
8:41AM—3:32PM
Half Day:
8:41AM—12:10PM
Important School Information
Maconce PTO

Opt Out Fundraising


Labels for Education


Krogers Rewards


Box Tops for Education


Popcorn Order
Popcorn dates: 12/20,1/31, 2/28, 3/27, 4/24
PTO Meeting Dates:
Feb. 20, Mar. 19., Apr. 16, and May 21 all are at 6:30 p.m.
Minutes:

January 2020
Medical Forms and Information

Medical forms can be found on the district enrollment page