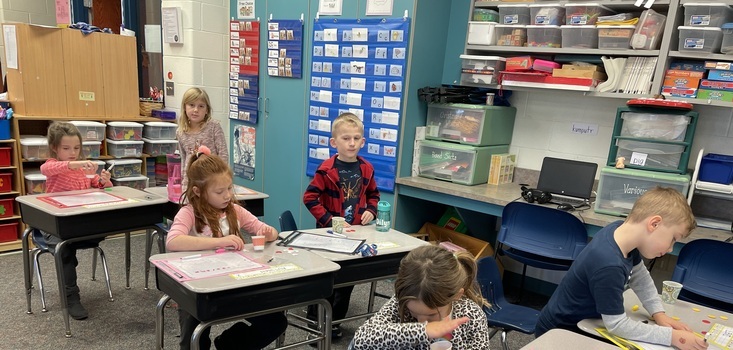 Maconce Elementary
Mission Statement
Francois Maconce Elementary School, in partnership with the community, will provide a learning environment by delivering quality instruction that promotes curiosity, creativity and the desire in students to reach their full potential.
Announcements & Information

School Calendar


Gleaners Food Pantry Dates


May Lunch Menu



Enrollment Information
Fundraiser Update:
Way to go Maconce Bears! Our Fundraiser ended May 15th and we raised $11,359.00! Thank you to everyone who contributed and made this program a success. Students will now have the opportunity to enjoy a Water Slide on Field Day for reaching the $5000 goal and the Dunk Tank will be in place for reaching the $10,000 goal.
Spotlights
Spotlights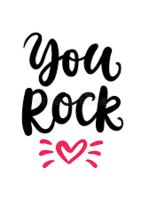 Honor Roll
Congratulations! 5th Grade: Matthew Barnwell, Mason Bowman, Micah Bridges, Savannah Buchte, Jonathan Crandall, Lucas Gomez, Makenna Hartsoe, Antonino LaSala, Kylie Maharath, Arianna Massey, Averie Maul, Ava Mettler, Jayden Miller, Landon Miller-Wall, Sarah Pipe, Mason Reece, Drew Taube, Molly Timmons, Daniel Toussaint and Evelyn Trowbridge. 4th Grade: Elijah Agugliaro, Malena Browning, Kallie Buchholz, Sophie Cavanaugh, Lillyanna Culver, Faith Dombecke, Landyn Donnelly, Faith Faircloth, Carter Gatzke, Alyssa Hillyer, Francesco Longo, Theodore Masty, Aleeya McCauley, Julius Slavic, Isabella Smith and Madison Tundo.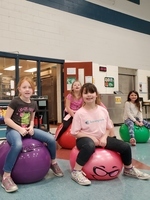 Kid's Healthy Heart Challenge
KIDS HEART CHALLENGE UPDATE: The Kids Heart Challenge was a huge success! We raised $8,203.92 for the American Heart Association 24 students will get to throw a pie at Mr. Nitterhouse or Mr. Seletsky at our Friday assembly. We also earned a $900 gift certificate to purchase new gym equipment and $300 for other activities. The top 3 fundraisers: Kendall Gilewski, Chandler Snyder, and Nico Shirley. Thank you for supporting a great cause! We will post pictures on the webpage of the pie in the face event! Maconce Strong!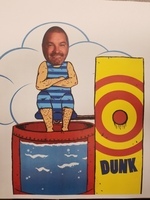 Maconce Fundraiser - Vertical Raise Platform
The goal is for each student to enter a minimum of 10 emails to family and friends, and potential supporters, the goal is to send a minimum of 5 text messages to people that could support us in reaching our fundraising goal, and post to Facebook & Twitter (if you have it). We are excited to offer 5 extra recesses to each grade level winner with the most email/text and shares the first week. We will host the top grade levels K-2 and 3-5 with the most donations with a pizza party during the 2nd week. If we reach our half way point of $5,000.00 students will enjoy a waterslide on Field Day. If our goal of $10, 000 is achieved, the top 3 students per class will have an opportunity to dunk Mr. Seletsky in the dunk tank on Field Day! All fundraiser money will be utilized strictly for the school: After School Activities, Onsite Field Trips, Transportation for Field Trips, Technology, Playground upgrades, PE equipment etc. We appreciation your support. Informational link and access is on our home page.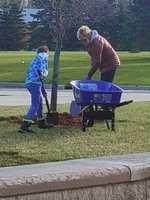 Spring Beautification
Thank you to Mr. and Mrs. Martin, Mrs. Prater, Dominic and Julia Prater, Julia Aker, Carl Aker, Cranston Aker and Charlotte Aker and Mrs. Kolomjec! That was our team on Saturday, April 23rd. There was fresh mulch put out around the front of the building and all the trees, rocks and walking areas were cleaned up and weeds were pulled! We have to wait until it's a little warmer to add some flowers.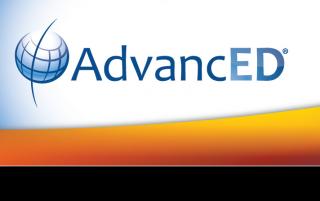 North Central Association Accredited
Through accreditation and related services, NCA CASI continuously improves the quality of education and challenges education entities to prepare each and every learner for success. All Anchor Bay Schools are NCA Accredited.
Debra Kolomjec
Maconce Elementary
Beth Sluck
Maconce Elementary
School Times:
Full Day: 9:00 AM - 3:51 PM
1/2 Day: 9:00 AM - 12:26 PM
Important School Information
Medical Forms and Information

Medical forms can be found on the district enrollment page
Want the school calendar to update to your phone? Click on the small calendar icon next to UPCOMING EVENTS for directions.