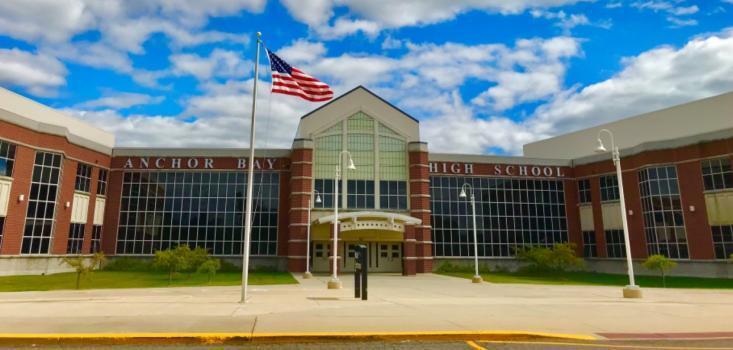 Welcome to Anchor Bay School District!
Ashley Elementary
Great Oaks Elementary
Lighthouse Elementary
Lottie Elementary
Maconce Elementary
Naldrett Elementary
Sugarbush Early Childhood

Middle School North
Middle School South
Anchor Bay High School
Compass Pointe
Early Childhood Center
Aquatic Center
Administration
---
Vision:
Educational Excellence Together
Mission:
Empowering all students to succeed in an ever changing world.
Belief Statements:
In Anchor Bay Schools, we believe in students first!
Together, we will:
Provide a safe and supportive environment
Foster problem-solving and critical thinking skills
Respect and value the diversity of all participants
Develop lifelong learners who understand the importance of integrity and character
Promote responsible decision making
Inspire leaders for tomorrow
Partner with our community