Anchor Bay School District
Vision:
Educational Excellence Together
Mission:
Empowering all students to succeed in an ever-changing world.
Spotlights
2020/2021 School Year Kindergarten Information

Kindergarten Registration Dates
Kindergarten Registration – If you can't attend registration at your home school, you can turn paperwork in at any school or Central Administration.
February 25, 2020
Dean A. Naldrett Elementary 4:30 pm – 6:30 pm
Lottie M. Schmidt Elementary 4:00 pm – 6:00 pm
February 27, 2020
Lighthouse Elementary 4:00 pm – 6:00 pm
Francois Maconce Elementary 4:00 pm – 6:00 pm
Sugarbush Elementary 4:00 pm – 6:00 pm
Great Oaks Elementary 4:30 pm – 6:30 pm
Ashley Elementary 4:30 pm – 6:30 pm
Kindergarten Readiness – All Kindergarten parents are invited!
March 12, 2020 starting 6:00 pm ~ This is an informational meeting for parents. Meeting will be held at Anchor Bay Middle School South Auditorium, 48650 Sugarbush Road in Chesterfield
Transition Nights - This is an opportunity to tour the school and get more information. All events are from 6-7pm.
May 7, 2020
Dean A. Naldrett Elementary
May 13, 2020
Great Oaks Elementary
Francois Maconce Elementary
May 14, 2020
Lighthouse Elementary
Ashley Elementary
May 19, 2020
Lottie M. Schmidt Elementary
Sugarbush Elementary
---

Anchor Bay School District would like to say thank you to the voters of our community for their continued support at the polls.
---
2019-2020 School Year Calendar
The proposed amendment to Section 101(10) of the State School Aid Act was enacted effective October 1, 2019 and now allows school districts to count qualifying teacher professional development towards pupil instructional time.

Please see the attached final calendar for the 2019-2020 school year by clicking here.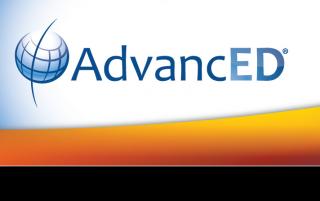 North Central Association Accredited
Through accreditation and related services, NCA CASI continuously improves the quality of education and challenges education entities to prepare each and every learner for success. All Anchor Bay Schools are NCA Accredited.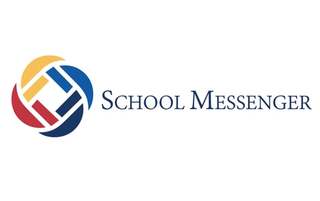 Sign up for SchoolMessenger
If you would like to receive text message notifications from Anchor Bay School District (for school cancellations, etc.), please send a text "subscribe" to 67587.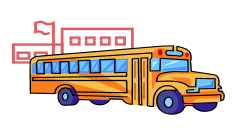 Substitute Bus Drivers Needed
25-30 hours per week average, starting at $13.50 per hour. Opportunity for full time positions. Join our team of dedicated professionals safely transporting Anchor Bay students! Call 725-4220 for more info
Celebrating our 2019 Accomplishments

As we enter into 2020, it is time to reflect on all the great things the Anchor Bay School District accomplished in 2019. Click to see some of the amazing accomplishments! 
Anchor Bay football team earned First Team All State Academic Team
Congratulations to the Anchor Bay football team for earning First Team All State Academic Team along with Senior Ben Seeley earning the All Academic Dream Team. 
ABHS Instrumental Music Accolades
Congratulations to the eight ABHS students selected to the MSBOA District 16 Honors Band and four students selected for the Honors Jazz Ensemble! The District 16 Honors Bands performed a concert in December and the Jazz Ensemble will perform in March.
K-12 Initiative Focuses on Digital Citizenship
   Anchor Bay School District launched a new K-12 initiative to help all students become better Digital Citizens.
Moon Beams for Sweet Dreams Showcases District Generosity
A special THANK YOU to everyone that participated in "Moonbeams for Sweet Dreams" dinner and bus trip to Beaumont Children's Hospital on December 19th.