Air Force Junior ROTC Unit MI-931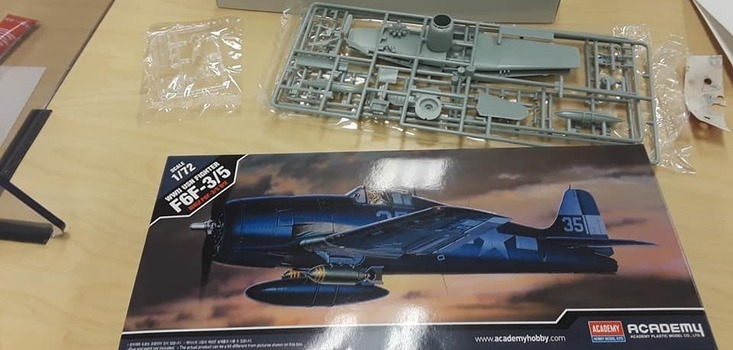 Interested in a personal curriculum?
Target Audience: Incoming 9th graders
If students complete all four years of AFJROTC, they can use a personal curriculum to exempt the following graduation requirements:
0.5 Health credit
0.5 PE credit
1.0 year Science elective credit (third-year)
1.0 VPA credit
1.0 Social Studies credit (except Government)
2nd World Language credit

Learn more by watching this video
Air Force Junior ROTC
This program is designed to build citizens of character devoted to serving their community. We offer a world-class 4-year curriculum which has been AdVancED accredited. Our program focuses on students' strengths and weaknesses to help build their confidence and motivation levels. Students are taught leadership skills and they apply them through various team building exercises. We want EVERY student to succeed.
Everyone is welcome and we encourage an environment of inclusiveness. Our program is designed to keep all students engaged. Our curriculum is different every day to keep boredom low and energy high. We take multiple field trips throughout the year with nominal cost to the student and scholarships are available. This program helps students prepare for a successful future. We help our students plan their futures, including college and scholarship applications and recommendations.
Our Booster Club offers thousands of dollars in college scholarships. Students love Fridays as this is our team building and team sports day and everyone can just relax and have fun!
Are you ready for the challenge?

https://anchorbayhsairforcejrotc.weebly.com
See our video:

Click here to see our video on YouTube

Click here to see our informational commercial on the program.
History of the Program at Anchor Bay
Our program has a long and proud heritage. We began at Anchor Bay High School, Fair Haven, Michigan, in 1993. We are celebrating our 29th anniversary in the 2021-22 school year!
Our cadets are engaged in our program, in our high school, and in our community.
Instructor Information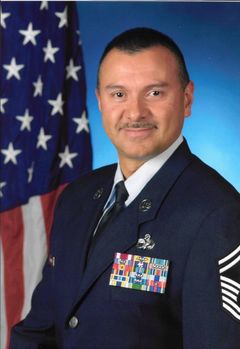 Senior Master Sergeant Quintana is the Aerospace Science Instructor; he began this position in 2017. He served 26 years on active duty with the United States Air Force in Air Transportation. Sergeant Quintana grew up in Imlay City, MI and is a graduate of Imlay City High School. He is married to the former Luanne Carroll of Imlay City and they have 3 children. They have served in numerous locations both in the states and overseas. Sergeant Quintana has an Associate's Degree in Transportation Management, a Bachelor's Degree in Information Technology and earned a Master's Degree in Guidance and Counseling. You can contact him at 586-648-2525, ext. 2356 or email squintana@abs.misd.net
Program Boosters
Email abhsjrotc@gmail.com
The Booster Club meets monthly on the second Tuesday of the month at 7pm either at the High School JROTC classroom (E104) or virtually via Zoom. All parents and guardians of JROTC cadets are members of the Booster Club we welcome you all to join us and find out more about the program and what you can do to support your cadet." The first meeting of the year will be the 3rd Tuesday.
2023-2024 Calendar of Activities
September
12 - After School Drill Starts 2:20-4:30pm Tues & Thurs

19 - Parent Booster Club Meeting 7pm (JROTC Classroom)

22 - Ropes Course (All Day)
October
6- Homecoming Parade (Mandatory for cadets)

7 - Homecoming Dance Concessions

10 - Candy Bar Sales Begin

17 - Booster Club Meeting 7pm

18 Cadet Photos (During class)
November
4 - Anchor Bay Drill Meet (Mandatory for cadets)

14 - Booster Club Meeting 5:30 pm (Potluck)
December
2 - Goodfellows

19 - Booster Club Meeting 7pm

16 - Wreaths Across America (St. Mary's and Oakwood Cemeteries)
January
6 - Springfield Drill Meet

16 - Booster Club Meeting 7pm
February
3 - Howell Drill Meet

20 - Booster Club Meeting 7pm
March
15-19 - Multi-night Field Trip - Dayton OH (AF Nationals) & Nashville, TN

19 - Booster Club Meeting 7pm
April
16 - Booster Club Meeting 7pm

20 - Bataan Death March Memorial Hike 8-2:30pm
May
19 - Military Ball 5-9pm

21 - Booster Club Meeting 7pm

27 - Memorial Day Parade (Mandatory for cadets)

30 - Hail & Farewell
Frequently Asked Questions
Are the instructors military recruiters?
The instructors are retired Air Force service members. They are not recruiters, and they do not receive ANYTHING for cadets entering the military. The instructors only care that you are successful in whatever you choose to do in life, provided it is legal, you enjoy it, and you are good at it. They will do whatever they can to help you.
Isn't Junior ROTC just for students who want to join the military?
No, our program is for any student no matter what their futures goals and aspirations are. Typically, only about 1-3% of our students each year join the military. Most of our students are looking for a challenge, somewhere they can develop their leadership and teamwork skills, and a place where there are diverse opportunities that a traditional class does not provide. We develop a sense of belonging that many students are seeking.
Is there any military obligation?
No, there is no obligation for any cadet to join the military.
What is the class all about?
The mission of Air Force Junior ROTC is to "develop citizens of character dedicated to serving their nation and community." The typical class week is divided into aerospace studies classes (Science of Flight; Aviation History; Global Studies; or, Survival) on Mondays and Tuesdays; uniform wear and inspection and marching on Wednesday; Leadership Education on Thursday; and, wellness (team building; team sports; fitness) on Fridays. Field trips, guest speakers, videos, and many extracurricular activities add to the success of our program.
Do cadets have to wear the blue uniform?
Cadets must wear the blue uniform. The blue uniform, including the first set of name tags, is provided free. Cadets just need to launder the blue shirt, dry-clean the jacket and pants as needed, and keep their shoes polished. While in uniform, ALL cadets must meet personal appearance and grooming standards for hair, shaving, earrings, nails, etc.
What happens if I do not wear the uniform?
With very limited exceptions (mostly medical), cadets who do not wear the uniform as required, or miss even one uniform wear, will fail the academic semester. Also, failure to remain current on uniform wears will exclude them from participating in extracurricular activities. In addition, cadets who begin to fall behind in wearing the uniform and/or comply with grooming and behavior expectations will be DISENROLLED (removed) from the program, regardless of the time in the academic year.
Can I make-up missed uniform wears?
Yes, cadets may make-up missed uniform wears the following day after an excused absence for full credit, the next day following an unexcused absence for 80% credit & the following Monday for 70% credit. Cadets may not wear the uniform for make-ups on Fridays, half-days, or on other days as specified by the instructors. Any exceptions to these standards will be made on a case-by-case basis approved by the Senior Aerospace Science Instructor (SASI). Cadets who begin to fall behind in wearing the uniform and/or comply with grooming and behavior expectations will be DISENROLLED (removed) from the program, regardless of the time in the academic year.
Are cadets required to be on a competition drill team?
No, our competition drill teams and color guards are voluntary extracurricular activities. Competition drill is much like a varsity sport, requiring practice, dedication, commitment, and motivation. Our drill teams compete against other Junior ROTC units, and travel to competitions in our state, region, and nation.
If I am in Band, can I still join JROTC?
Yes, you can. We have many band members in our program. We understand band students have many obligations to band. There is nothing that will hold a band student back from being a productive member of JROTC. We greatly benefit from band students being in our program as they know the beat of marching especially if they are in Marching Band.
Are cadets required to do physical activity?
Yes, cadets are required to drill (march) during class and participate in our wellness program, which is typically on Fridays. Parents/guardians must complete a wellness form that documents permission for the cadet to participate in the wellness program. If a parent/guardian withholds permission, or a cadet is unable to participate due to an acute medical condition, the instructors will consult with the parents/guardians and school administration regarding participation extent.
What kinds of trips do cadets go on?
Our trips have included confidence courses; performances at the Macomb Center for Performing Arts; Selfridge Air National Guard Base; Frankenmuth; Chicago; Wright-Patterson Air Force Base in Dayton, Ohio; Niagara Falls; Washington, DC, and many other locations.
Does it cost money to participate in this program?
The minimal cost would be to regularly keep the blue uniform clean/dry-cleaned. All other costs support optional activities that are not required to participate in our program. Trips and other extracurricular activities/events have associated costs that are typically significantly-reduced due to fundraisers. We strive to ensure that all eligible cadets are provided the chance to participate in any of our activities. If a cadet is eligible to participate, but cannot afford the activity, every effort will be made to provide a full or partial scholarship to allow the cadet to participate.


2023-24 Cadet Handbook