Maconce Elementary
Mission Statement
Francois Maconce Elementary School, in partnership with the community, will provide a learning environment by delivering quality instruction that promotes curiosity, creativity and the desire in students to reach their full potential.
If you need to enroll during the summer months, please contact the administration building at (586)725-2861. Enrollment packets are also available online. Our office will be open starting August 13th. School begins with a half day on Tuesday, Sept. 4th for 1st - 5th Grade students. Dismissal is at 12:06 p.m. on the half day. Kindergarten will have an Open House-Orientation this date with parents in attendance at 9:00 a.m. Please continue to watch your mail and the website for more updates.
Check out this new Math Tool for Parents.

Guidelines to access Live Binders
Math Link
key: ABMATHELEM
Upcoming Events
Mark your Calendar
Aug. 29- Back to School Fair

Sept. 4 - First Day of School 1st-5th Grade
Half Day 12:06 p.m. Dismissal
Kindergarten Orientation 9:00 with parent/guardian

Sept. 10-14 Scholastic Book Fair
Sept. 26 School Picture Day
Sept. 28 Popcorn Spirit Day

Click on the calendar to view extended year of events.
Spotlights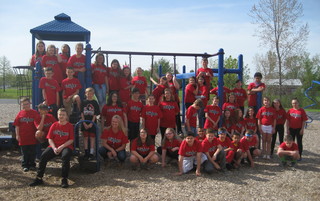 Congratulations!
Maconce 2017-2018 5th Grade Class.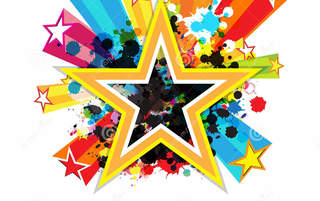 June Honor Roll
Fourth Grade: Isabella Brodzik, Logan Buchholz, Madison Buchholz, Benjamin Crandall, Byron Dunbar, Makenzie Elam, Yariana Felix-Garcia, Ava Fileccia, Christian Geck, Kayla Geiger, Rylee Greer, Tenaya Jendza, Kylan Lehti, Danica Miller, Tyler Moore, Jeffery Rhodes, Thomas Robinson, Kaleb Shellenbarger,Tyler Short, Joshua Slone, Samantha Spurlock, Blake Taube, Joseph Walker and Megan Walker. Fifth Grade: Griffen Arnold, Destiny Bethuy, Michaela Bridges, Hanna Broughton, Riley Clancy, Liliana Craven, Brycen Ditto, Keira Downs, Penelope Dunbar, Gavin Gennrich, Ember Hall, Emma Keech, Harmony LaFave, Gabriel Marshall, Jaycie Mast, Juliana Melgoza, Serena Miller, Ethan Musyk, Olivia Piesko, Maxxis Reece and Avarie Tesch.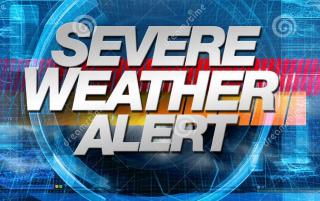 Severe Weather Preparedness
From Michigan State Police: Please take a few minutes to review the Family Emergency Plan with your family. You can print this resource at www.michigan.gov/MIREADY and complete it with their families at home. This document will help families create a communication plan to use in the event of severe weather or any other emergency situation. We also have an educational coloring book featuring Prep and Parey available for download and print. While Tornados do not give us warning when they will strike, we can take steps to be more prepared. A prepared community is a resilient community. http://www.michigan.gov/msp/0,4643,7-123-72297_60152_68558-450845--,00.html
Contact Us
Maconce Elementary
6300 Church Rd.
Ira, MI 48023
Phone: (586) 725-0284
Fax: (586) 725-2037
Administration
Sherri Milton-Hoffman

Principal
Standard Day:
8:36AM—3:32PM
Half Day:
8:36AM—12:06PM
School Documents

Supply List


Title 1 Parent Letter


Parent Involvement


Code of Conduct


Handbook


Food Service Parent Handbook


Teacher Parent Student Compact


Parking Lot Safety


Building Safety


MSTEP Parent Letter


MSTEP Questions


How to Read MSTEP Scores


AER Cover Letter


AER Report


Summer School


Summer Tech Camp


Summer Boot Camp
Medical Forms and Information