Maconce Elementary
Mission Statement
Francois Maconce Elementary School, in partnership with the community, will provide a learning environment by delivering quality instruction that promotes curiosity, creativity and the desire in students to reach their full potential.
Coming Soon: 4th and 5th Grade Parent Portal-October 8th! Watch for important information that is coming home with your child.
Johnathon Rand, Author of American Chillers and Michigan Chillers will be at Maconce on October 25th! Grades 1-5 will experience an awesome presentation. Flyers will be coming home giving you an opportunity to purchase some of his classics and new series. We are very excited to have him visit our school.
Want the school calendar to update to your phone? Click on the small calendar icon next to UPCOMING EVENTS for directions.
Upcoming Events

October 22
ESL
3:30 PM
ESL
Oct 22
3:30 PM to 5:00 PM
Maconce Elementary Calendar
GOTR
3:30 PM
Maconce Grounds and Black Top
GOTR
Oct 22
3:30 PM to 5:00 PM
Maconce Grounds and Black Top
Maconce Elementary Calendar
October 23
ESL Tutoring
3:30 PM
ESL Tutoring
Oct 23
3:30 PM to 5:00 PM
Maconce Elementary Calendar
October 24
Wear Orange
Wear Orange
Oct 24
Maconce Elementary Calendar
Spotlights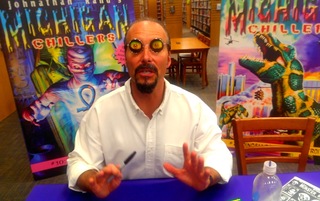 Author Visit-October 25th at Maconce
Johnathon Rand, author of popular American Chillers and Michigan Chillers will visit our 1st-5th grade students. There is an opportunity to purchase autographed copies of his books.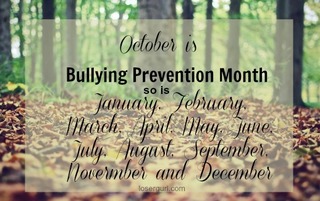 Bullying Awareness Week October 22nd-26th
Monday- Be a Team Player and Stand up to bullies. Wear your favorite team gear. Tuesday-Be buddy not a bully. Dress like a classmate. Wednesday-Together we are united for kindness, inclusion and acceptance. Wear Orange in support of Unity Day. Thursday- It's Safe to be yourself. Dare to wear wacky hair(No Temporary Hair Color or Hair Paint) and mismatched or inside out clothes. Friday- Be at peace with each other. Wear Blue or dress in your Pajama's to be calm and peaceful.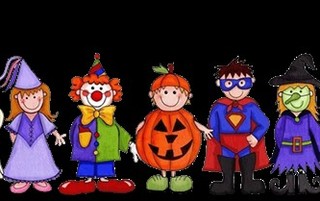 Halloween Activities at Maconce
Costumes can be worn to school on the bus. Please follow the dress code, nothing too short or sleeveless- Nothing scary, violent, or offensive. Weapons and inappropriate attire will not be allowed. Also, NO hair paint/spray or face paint/make up. Costumes should allow students to participate in the regular school day activities and use the restroom without assistance- please leave accessories to the costume at home. We do not want anyone to be unhappy on Halloween with lost or broken items. We felt this was the best option to keep our focus on education and have fun too! There are several opportunities in the community to celebrate with costumes and we appreciate your continued support. The Maconce Staff will be participating in a school wide "Farmer" theme and students are welcome to join in. The parade should begin at approximately 11:30 a.m. and last around 30 minutes. The parade is outside-weather permitting.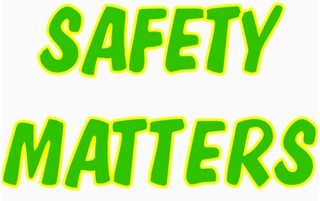 New Security Update
Welcome back Maconce families! Please have patience with our office staff as we familiarize ourselves and our visitors with the new video security entrance procedures. You must ring the bell in order for us to unlock the door. We may ask you the reason for your visit. You may need to provide identification before entering the door. We thank you in advance, as we work through this process of keeping our students safe.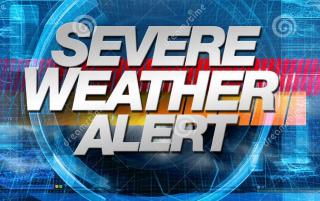 Severe Weather Preparedness
From Michigan State Police: Please take a few minutes to review the Family Emergency Plan with your family. You can print this resource at www.michigan.gov/MIREADY and complete it with their families at home. This document will help families create a communication plan to use in the event of severe weather or any other emergency situation. We also have an educational coloring book featuring Prep and Parey available for download and print. While Tornados do not give us warning when they will strike, we can take steps to be more prepared. A prepared community is a resilient community. http://www.michigan.gov/msp/0,4643,7-123-72297_60152_68558-450845--,00.html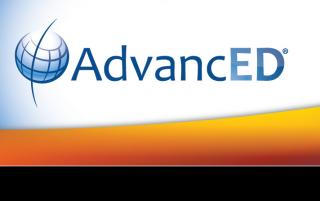 North Central Association Accredited
Through accreditation and related services, NCA CASI continuously improves the quality of education and challenges education entities to prepare each and every learner for success. All Anchor Bay Schools are NCA Accredited.
Contact Us
Maconce Elementary
6300 Church Rd.
Ira, MI 48023
Phone: (586) 725-0284
Fax: (586) 725-2037
Administration
Sherri Milton-Hoffman

Principal
Standard Day:
8:41AM—3:32PM
Half Day:
8:41AM—12:10PM
Important School Information

SchoolSupply List


Parent Involvement


Code of Conduct


Handbook


Parking Lot Safety


Building Safety


MSTEP Parent Letter


MSTEP Questions


How to Read MSTEP Scores


AER Cover Letter


AER Report


2018-19 Visitor and Volunteer Registration Form


ABSD Elementary Calendar


September School Lunch Menu


October School Lunch Menu


Student Handbook,Internet and Shuttle Signature Form


After School Rec Club October
Medical Forms and Information