Maconce Elementary
Mission Statement
Francois Maconce Elementary School, in partnership with the community, will provide a learning environment by delivering quality instruction that promotes curiosity, creativity and the desire in students to reach their full potential.
Important calendar change: There has been an important change to this school year's calendar. We have been notified by local officials that a special election by Macomb Community College has been scheduled for May 8, 2018. As a result, the professional development day originally scheduled for May 17, 2018 will be rescheduled to that day.
Therefore, there will be no school for K-12 students on May 8, 2018 for professional development/election day. May 17th will be a regular school day for all students and staff.
Check out this new Math Tool for Parents.

Guidelines to access Live Binders
Math Link
key: ABMATHELEM
Upcoming Events
Mark your Calendar
April 27- Popcorn Spirit Day
May 1-Mrs. Griffin Big Stone School
May 2-PTO Meeting 6:30
May 3- Mrs. Ramsey Big Stone School
May 7 STEP Program 5th Grade
May 8-No School
May 10-After School Rec
May 15-4th Grade Field Trip
May 15- 5th Grade Bandorama
May 17- Kindergarten Field Trip
May 18- Popcorn/Spirit Day
May 18-Ice Cream Social and Basket Raffle
May 23- Kindergarten Readiness Night
May 24- Field Day
Click on the calendar to view extended year of events.

2017-2018 Anchor Bay Elementary Calendar

Spotlights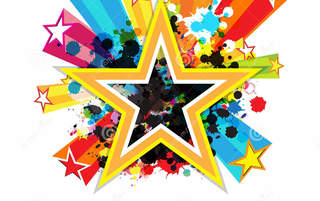 April Honor Roll
Fourth Grade: Logan Buchholz, Madison Buchholz, Monica Cramer, Ben Crandall, Byron Dunbar, Ava Fileccia, Christian Geck, Kayla Geiger, Rylee Greer, Tenaya Jendza, Dylan Lehti, Danica Miller, Tyler Moore, Jeffrey Rhodes, Thomas Robinson, Kaleb Shellenbarger, Tyler Short, Joshua Slone, Blake Taube and Joseph Walker. Fifth Grade: Griffen Arnold, Destiny Bethuy, Michaela Bridges, Hanna Broughton, Brycen Ditto, Penelope Dunbar, Gavin Gennrich, Serena Miller, Ethan Musyk, Olivia Piesko, Maxxis Reece and Avarie Tesch.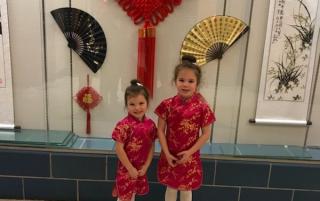 Chinese New Year
The Mandarin Chinese Open House and Chinese New Year Event was a huge success! The last minute change of venue due to the ABHS power outage didn't deter these happy faces. Thank you to all the parents who support programs in our district.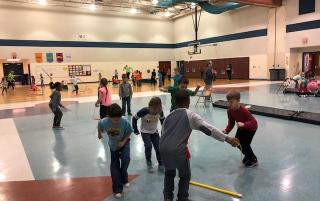 Jump Rope for Heart
Maconce Elementary hosted a Jump Rope for Heart Event to raise money for the American Heart Association. We raised over $3900 through your generosity. It was a great participation and awareness event for all the students and staff here at Maconce. We couldn't have done it without you.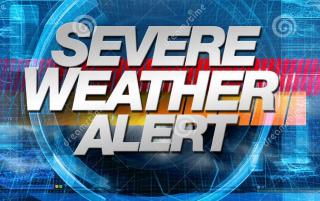 Severe Weather Preparedness
From Michigan State Police: Please take a few minutes to review the Family Emergency Plan with your family. You can print this resource at www.michigan.gov/MIREADY and complete it with their families at home. This document will help families create a communication plan to use in the event of severe weather or any other emergency situation. We also have an educational coloring book featuring Prep and Parey available for download and print. While Tornados do not give us warning when they will strike, we can take steps to be more prepared. A prepared community is a resilient community. http://www.michigan.gov/msp/0,4643,7-123-72297_60152_68558-450845--,00.html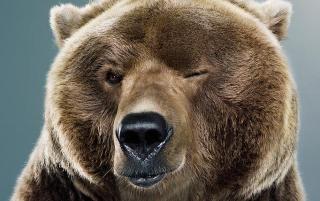 Student of the Month
Every month classroom, resource and specials teachers have the opportunity to select a "Student of the Month". Not only are they showcased here on our webpage, but also in our media center showcase. We are very proud of these Maconce B.E.A.R.S. Students. B- Be Responsible E-Encourage Others A- Always do your Best R- Respect Everyone S- Show Pride
Contact Us
Maconce Elementary
6300 Church Rd.
Ira, MI 48023
Phone: (586) 725-0284
Fax: (586) 725-2037
Administration
Sherri Milton-Hoffman

Principal
Standard Day:
8:36AM—3:32PM
Half Day:
8:36AM—12:06PM
School Documents

Breakfast Menu


Supply List


Flu Symptoms


Title 1 Parent Letter


Parent Involvement


Code of Conduct


Handbook


Volunteer Form


AER Letter


Lunch Menu


Food Service Parent Handbook


Gleaners Food Bank


Teacher Parent Student Compact


April Library Activities


May Library Activities


Parking Lot Safety


Building Safety


MSTEP Parent Letter


MSTEP Questions


How to Read MSTEP Scores


Field Day T-Shirt Order Form


Butter Braids


Spring Ice Cream Social
Maconce PTO

Opt Out Fundraising


Labels for Education


Krogers Rewards


Box Tops for Education


Box Top Battle


Popcorn Order Form


Remind -Sign Up


Spirit Wear


11012017 Meeting Minutes PTO


Spring Ice Cream Social


Field Day T-Shirt Order


Butter Braid Order Sheet
Popcorn Dates: 3/23, 4/27 and 5/18.
Next PTO Meeting: March 7 at 6:30 p.m.
All meetings are the first Wednesday of the month, but subject to change.
Officers:
Christina Wuchte, Danielle Clark, Amanda Plegue and Stephanie Richards!
Medical Forms and Information