Maconce Elementary
Mission Statement
Francois Maconce Elementary School, in partnership with the community, will provide a learning environment by delivering quality instruction that promotes curiosity, creativity and the desire in students to reach their full potential.
Have a Safe and Happy Summer!
Don't wait, enroll early for Fall 2017. Enroll now at the administrative offices at 5201 County Line Rd. or at Maconce Elementary after August 15th. If you need more information regarding enrollment, please contact (586) 725-2861.
Upcoming Events
Mark your Calendar

August 21st - Kindergarten Bus Ride with Parents 12:30 p.m.
August 30th - Back to School Bash 6:00 p.m.
September 5th - First Day of School/Half Day 12:06 p.m. Dismissal

Click on the calendar to view extended year of events.
Spotlights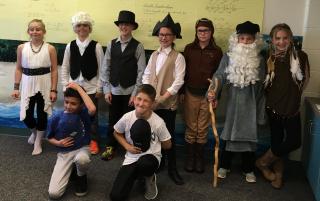 5th Grade Biographies
Students in Mr. Nitterhouse and Mrs. Ciaramella 5th grade have been busy giving famous person presentations!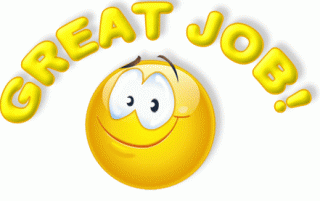 Honor Roll June
Fourth Grade: Jacob Allor, Griffin Arnold, Garrett Berend, Destiny Bethuy, Michaela Bridges, Andrew Ceynar, Riley Clancy, Liliana Craven, Penelope Dunbar, Nolan Flonta, Gavin Gennrich, Perry Hardiman, Emma Keech, Devin Maas, Gabe Marshall, Juliana Melgoza, Serena Miller, Ethan Musyk, Olivia Piesko, Maxx Reece, Avarie Tesch and Isabel Weber. Fifth Grade: Angelina Balduck, Anthony Bracali, Kaitlyn Bravard, October Detkowski, Beth Einowski, Gracie Jones, Logan Jupiter, Olivia Mckenzie, Hope Meldrum, Brooklyn Monczki, Hannah Page, Eric Ramirez, Hayley Steelman, Rachel Strate, Carter Thomas, Jack Thomas and Elizabeth White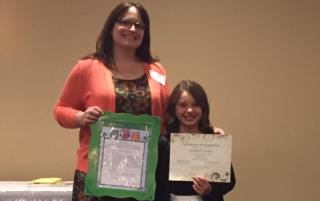 Kaleidoscope Dinner
Lilliana Tundo Maconce Elementary Guest of Honor and 3rd grade student in Mrs. Griffins Class. One of the many student guests at a dinner in their honor for outstanding writing. Hosted by the Michigan Reading Association and the MISD.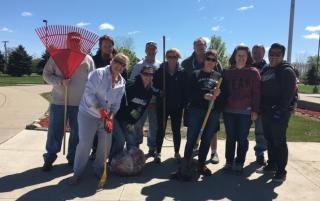 Maconce Clean Up
The Woods Church volunteers, together with Mrs. Hoffman and her family did some community service at Maconce Elementary School. They added some beautiful mulch around the trees and flowers in the front of the building on Sunday, May 7th.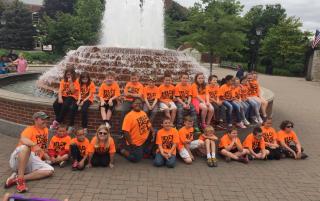 Third Grade Field Trip
Greenfield Village June 2017
News

View Archives
June
06/09/17
School Messenger
Important School Closing Info
Important School Closing Information
Contact Us
Maconce Elementary
6300 Church Rd.
Ira, MI 48023
Phone: (586) 725-0284
Fax: (586) 725-2037
Administration
Sherri Milton-Hoffman

Principal
Standard Day:
8:36AM—3:32PM
Half Day:
8:36AM—12:06PM
Documents

Breakfast Menu


Supply List


Flu Symptoms


Title 1 Parent Letter


Parent Involvement


Code of Conduct


Handbook


Volunteer Form


AER Letter


AB Summer Foreign Culture Camp


Host Family Application


Kindergarten Enrollment Packet


MSTEP Parent Letter


MSTEP Test Schedule


Summer Enrichment Form


Summer Stay and Play Application

Maconce PTO

Opt Out Fundraising


PTO Questionnaire


Labels for Education


Krogers Rewards


Box Tops for Education


Popcorn Order Form
Popcorn Dates: 9/29, 10/27, NO Nov. Date, 12/15, 1/26, 2/23, 3/23, 4/27 and 5/18.

Next PTO Meeting: Fall 2017
All meetings will take place on the 2nd Wednesday of the Month at 6:30 p.m.
Officers:
Christina Wuchte, Danielle Clark, Amanda Plegue and Stephanie Richards!