Maconce Elementary
Mission Statement
Francois Maconce Elementary School, in partnership with the community, will provide a learning environment by delivering quality instruction that promotes curiosity, creativity and the desire in students to reach their full potential.
Upcoming Events
Mark your Calendar

May 23 Kindergarten Readiness Night
May 26 Popcorn/Spirit Day
May 29 No School-Memorial Day
Click on the calendar to view extended year of events.
Spotlights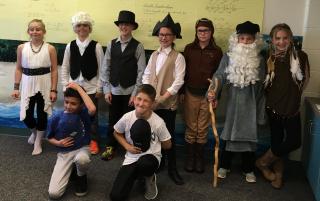 5th Grade Biographies
Students in Mr. Nitterhouse and Mrs. Ciaramella 5th grade have been busy giving famous person presentations!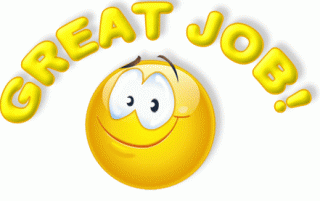 Honor Roll April
Fourth Grade: Griffen Arnold, Destiny Bethuy, Nevaeh Bethuy, Michaela Bridges Hanna Broughton, Andrew Ceynar, Riley Clancy, Liliana Craven, Brycen Ditto, Keira Downs, Penelope Dunbar, Nolan Flonta, Gavin Gennrich, Daniel Greer, Perry Hardiman, Corbin Jones, Emma Keech, Gabriel Marshall, Juliana Melgoza, Serena Miller, Ethan Musyk, Olivia Piesko, Avarie Tesch and Isabel Weber. Fifth Grade: Gage Balko, Kaitlyn Bravard, Valerie Cramer, Alexis Cunha, Ashlyn Cunha, October Detkowski, Beth Einowski, Roy Hofer, AngeLina Hoffman, Eric Ramirez, Rachel Strate, Alaina Taube, Jack Thomas, Carmella Townsend and LeAnh Vong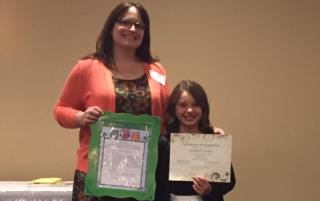 Kaleidoscope Dinner
Lilliana Tundo Maconce Elementary Guest of Honor and 3rd grade student in Mrs. Griffins Class. One of the many student guests at a dinner in their honor for outstanding writing. Hosted by the Michigan Reading Association and the MISD.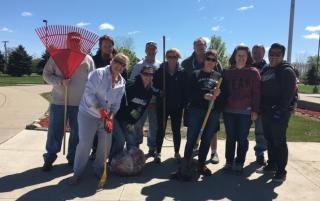 Maconce Clean Up
The Woods Church volunteers, together with Mrs. Hoffman and her family did some community service at Maconce Elementary School. They added some beautiful mulch around the trees and flowers in the front of the building on Sunday, May 7th.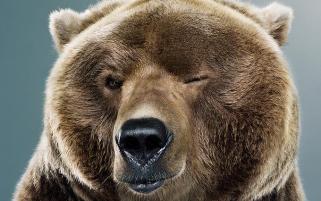 Student of the Month
The students who have pictures rotating in the photo gallery have been selected as Student of the Month: Gracie Vang, Alex Rader, Nevaeh Tucker, Jorden Bellah, Liliana Crandall, Crystal Gagnon, Briella Wuchte, Madison Saganek, Blake Taube, Julianna Melgoza, Olivia Piesko, Alexis and Ashlyn Cunha, AngeLina Hoffman, Luke Sarcone, Madison Buchholz, Jadyn Marshall, Logan Jupiter and Mariah Osinski.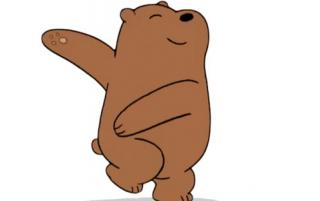 Bear Ticket Winners
Nino LaSala, Orion Sherlock, Kimberly Kerby, Michael Alfaro, Kane Steffan, Angelina Balduck, Brad McCauley, Gary Ross, Bryhanna Hirzel, Rylee Greer, Olivia Piesko, Ember Hall and Kelsey Shields.
News

View Archives
May
5/8/17
Field Trip and Year End News
May 25 Mrs. Ramsey Big Stone School
May 25 Kindergarten Upland Hills Farm
6/5 3rd Grade Greenfield Village
6/6 Miss Przybylski Class Auction
6/7 5th Grade CJ Barrymore's Trip
6/7 1st Grade visit East Harbor Village 9-11:45 a.m.
6/7 Kindergarten Celebration 2:00 p.m.
6/8 5th Grade Celebration 10:00 a.m.
6/8 Half Day of School
6/9 Half Day of School
6/9 Last Day of School-Report Cards
Contact Us
Maconce Elementary
6300 Church Rd.
Ira, MI 48023
Phone: (586) 725-0284
Fax: (586) 725-2037
Administration
Sherri Milton-Hoffman

Principal
Standard Day:
8:36AM—3:32PM
Half Day:
8:36AM—12:06PM
Documents

Lunch Menu


Breakfast Menu


Supply List


Flu Symptoms


Title 1 Parent Letter


Parent Involvement


Code of Conduct


Handbook


Volunteer Form


AER Letter


AB Summer Foreign Culture Camp


Host Family Application


Kindergarten Enrollment Packet


STRIDE


Scholarship form for STRIDE


MSTEP Parent Letter


MSTEP Student Testing-What Parents...


MSTEP EDU. Assess.


MSTEP Test Schedule


5th Grade Middle School Transition Letter


Summer Enrichment Form


Summer Stay and Play Application


Cook Out


Field Day T-Shirt Order Form - Adults


Basket Raffle


Ice Cream Social
Maconce PTO

Opt Out Fundraising


PTO Questionnaire


Labels for Education


Krogers Rewards


Box Tops for Education


Field Day T-Shirt Order


Popcorn Order Form


Ice Cream Social


Basket Raffle Flyer
Next PTO Meeting: Fall 2017
Welcome New Officers:
Christina Wuchte, Danielle Clark, Amanda Plegue and Stephanie Richards!