Maconce Elementary
Mission Statement
Francois Maconce Elementary School, in partnership with the community, will provide a learning environment by delivering quality instruction that promotes curiosity, creativity and the desire in students to reach their full potential.
Check out this new Math Tool for Parents.

Guidelines to access Live Binders
Math Link
key: ABMATHELEM
Upcoming Events
Mark your Calendar

Nov. 20- MCHD Vision Screening Grades 1,3 and 5
Nov. 21-MCHD Vision Screening Grades 1,3;5
Nov. 22-26- No School-Thanksgiving Break
Dec. 1- Adult Craft Night

Click on the calendar to view extended year of events.

2017-2018 Anchor Bay Elementary Calendar

Spotlights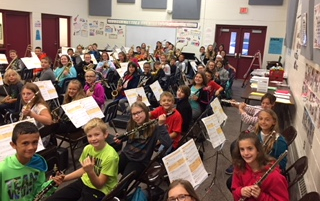 5th Grade Band Practice
First Band Practice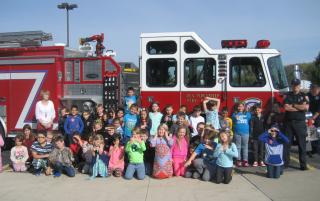 Ira Township Fire Department
October Fire Safety Month-The Fire Department shared important information about fire safety with our 2nd and 3rd grade students.
Miss Michigan Visit
Heather Kendrick is a violinist and University of Michigan graduate (Go Blue!) with degrees in Music Education and Organizations. As an arts professional, she works with her platform daily and is Program Director for the M-Prize Competition, the world's largest competition for chamber music. You may have caught her on last season's "America's Got Talent" with Detroit's electro-pop violin band, NUCLASSICA. After taking time away for work and school, a former Miss Michigan encouraged Heather to compete in her last year of eligibility. Thankfully, she takes advice well and is thrilled to represent her beloved Michigan on the Miss America stage. Our Maconce Kindergarten, 1st and 2nd grade students enjoyed her music, history and reading on October 19th. She took time out of her busy schedule to visit us. Her Aunt, Wendy Robinson is a busy volunteer in our community and at Maconce Elementary. Thank you!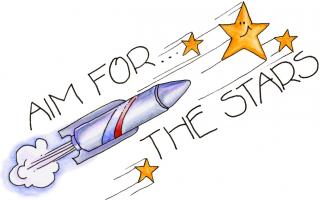 November Honor Roll
Fourth Grade: Aaliya Akins, Isabella Brodzik, Logan Buchholz, Madison Buchholz, Monica Cramer, Benjamin Crandall, Ava Felicia, Giovanni Foster, Yariana Felix-Garcia, Christian Geck, Kayla Geiger, Rylee Greer, Lloyd Griffith, Tenaya Jendza, Paige Krumm, Reese Lambert, Dylan Lehti, Tyler Moore, Stacey Paredes, Jeffrey Rhodes, Thomas Robinson, Kaleb Shellenbarger, Tyler Short, Joshua Slone, Blake Taube, Kareem Taylor, Joseph Walker and Miley Wehrwein Fifth Grade: Griffen Arnold, Destiny Bethuy, Michaela Bridges, Riley Clancy, Liliana Craven, Brycen Ditto, Keira Downs, Penelope Dunbar, Gavin Gennrich, Emma Keech, Gabe Marshall, Jaycie Mast, Srena Miller, Ethan Musyk, Olivia Piesko, Maxxis Reece and Avarie Tesch
November Student of the Month
Every month classroom, resource and specials teachers have the opportunity to select a "Student of the Month". Not only are they showcased here on our webpage, but also in our media center showcase. We are very proud of these Maconce B.E.A.R.S. Students. B- Be Responsible E-Encourage Others A- Always do your Best R- Respect Everyone S- Show Pride
Contact Us
Maconce Elementary
6300 Church Rd.
Ira, MI 48023
Phone: (586) 725-0284
Fax: (586) 725-2037
Administration
Sherri Milton-Hoffman

Principal
Standard Day:
8:36AM—3:32PM
Half Day:
8:36AM—12:06PM
Maconce PTO

Opt Out Fundraising


Labels for Education


Krogers Rewards


Box Tops for Education


Box Top Battle


Popcorn Order Form


Remind -Sign Up


Spirit Wear


11012017 Meeting Minutes PTO


PTO Adult Craft Night
Popcorn Dates: 9/29, 10/27, NO Nov. Date, 12/15, 1/26, 2/23, 3/23, 4/27 and 5/18.
Next PTO Meeting: Dec. 6th at 6:30 p.m.
All meetings are the first Wednesday of the month, but subject to change.
Officers:
Christina Wuchte, Danielle Clark, Amanda Plegue and Stephanie Richards!
Medical Forms and Information