Maconce Elementary
Mission Statement
Francois Maconce Elementary School, in partnership with the community, will provide a learning environment by delivering quality instruction that promotes curiosity, creativity and the desire in students to reach their full potential.
Upcoming Events
Mark your Calendar

School Picture Day Sept. 27
Popcorn/ Spirit Day Sept. 29


Popcorn Order Form
5th Grade Band Rental Night at ABHS See Info in Letter under Band

2017-2018 School Supply List
Click on the calendar to view extended year of events.

2017-2018 Anchor Bay Elementary Calendar

Spotlights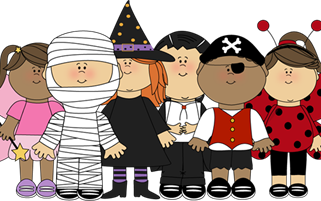 Halloween Information
For the past few years, we have found an increase in community events that are family friendly and offer several opportunities for families to participate free of charge. For that reason the staff and parent group have decided that Maconce Elementary will not be hosting an after school Halloween Event "Boo Bash" this year. We would like to focus funding on offering other after school events like Family Game Night and the Ice Cream Social Spring Event and transportation for school field trips. We will still have our annual Halloween parade and costumes and the end of the day on Tuesday, October 31st. Our staff will continue to update you about classroom parties or activities. If you have specific questions or concerns, please contact us.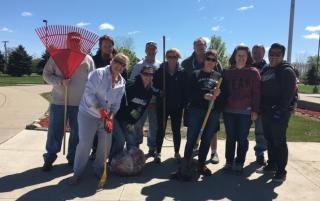 Maconce Clean Up
The Woods Church volunteers, together with Mrs. Hoffman and her family did some community service at Maconce Elementary School. They added some beautiful mulch around the trees and flowers in the front of the building on Sunday, May 7th.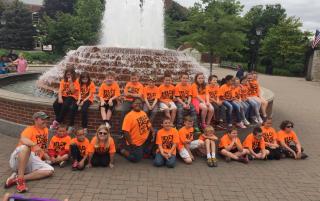 Third Grade Field Trip
Greenfield Village June 2017
News

View Archives
June
06/09/17
School Messenger
Important School Closing Info
Important School Closing Information
Contact Us
Maconce Elementary
6300 Church Rd.
Ira, MI 48023
Phone: (586) 725-0284
Fax: (586) 725-2037
Administration
Sherri Milton-Hoffman

Principal
Standard Day:
8:36AM—3:32PM
Half Day:
8:36AM—12:06PM
Maconce PTO

Opt Out Fundraising


PTO Questionnaire


Labels for Education


Krogers Rewards


Box Tops for Education


Popcorn Order Form
Popcorn Dates: 9/29, 10/27, NO Nov. Date, 12/15, 1/26, 2/23, 3/23, 4/27 and 5/18.

Next PTO Meeting: October 4th at 6:30 p.m.
All meetings are the first Wednesday of the month, but subject to change.
Officers:
Christina Wuchte, Danielle Clark, Amanda Plegue and Stephanie Richards!