Compass Pointe Learning Center
Earn Your High School Diploma Today!
Compass Pointe Learning Center is currently accepting new enrollment
WE OFFER:
High School Diploma Completion for Students ages 16-20
Day, Night, and Summer Programs
Small Class Sizes
Extracurricular Activities
Michigan Vocational Rehabilitation Services
Special Services
Online Classes
Call us and set up an appointment today!
586-725-2205

Upcoming Events

December 2016 - March 2017 Calendar


April - June 2017 Calendar
Professional Development Date Change
Change to calendar there will be NO SCHOOL on Tuesday, May 2nd

Spotlights
CREDIT RECOVERY

2017 High School Credit Recovery / SUMMER SCHOOL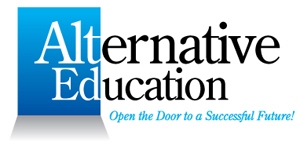 Compass Pointe Learning Center
At-risk alternative education program for students ages 16 to 19 years of age.
MME/ACT Results
2012-13 Macomb County Alternative Education MME/ACT Results
| | | | |
| --- | --- | --- | --- |
| Rank | School | District | Ave. Score |
| #1 | Compass Pointe | Anchor Bay | 15.9 |
| #2 | Diane Pellerin Center | L'Anse Creuse | 15.7 |
| #3 | Macomb Juv. Justice | L'Anse Creuse | 15.4 |
| #4 | Neil Reid | Macomb ISD | 14.9 |
| #5 | Enterprise HS | Warren Woods | 14.4 |
| #6 | Mohegan HS | Chippewa Valley | 14.3 |
| #7 | Butcher Comm. Center | Warren Consolidated | 14.1 |
| #8 | Learning Academy | Utica Schools | 14 |
| #9 | Advanced Path Academy | Utica Schools | 14 |
| #10 | North Lake HS | Lake Shore Public Schools | 13.8 |
| #11 | Kellwood School | East Detroit Public Schools | 13.1 |
School Times
Standard Day: 8:30am-2:16pm
Half Day: 8:30am-11:26am