Anchor Bay Middle School North
IMPORTANT DATES TO START THE 2017-18 SCHOOL YEAR
Anchor Bay Middle School North football game vs. South Lake Middle School has been cancelled for 10/17/17
Anchor Bay Middle School North will be offering after school Academic Support. If you would like your child to attend, please fill out a permission slip and return it to the office.

Academic Support allows students to be assisted by teachers with their academics after school, free of charge, from 3:00 to 4:00 pm.

Transportation will not be provided, you will be responsible for picking your child up from school at 4:00pm.

Academic Support help will be available on Tuesday, Wednesday and Thursday.
Academic Support Permission Slip

Change to Student Calendar
There has been an important change to this school year's calendar. There will be no school for all students on Wednesday, December 20, 2017. December 20th will become the first day of Christmas recess with classes resuming as originally scheduled on January 3, 2018. In addition, January 19, 2018 will be a full day for 6th grade through 12th grade students. This is the first day of exams for secondary students and will be changed to a full school day. January 19th will remain as a full day for elementary students.
There will be an informational parent meeting on October 25th at 5:45 pm, in the commons, for the May 7-8, 2018 STEM at the Grand Hotel on Mackinac Island.
Please see the attached flyer regarding the Mackinac STEM Field Trip. Mackinac Field Trip

Please see the attached flyer regarding the next Coffee with the Counselor for 7th grade parents. Coffee with the counselor Nov. 2017

Middle School Musical!!! Lion King Jr.
Please click the following link to purchase tickets.
http://anchorbaymss.seatyourself.biz/

Middle School South and North will perform this musical.
Please email Mrs. Root if you have any questions.

Please see the attached flyer regarding the Fall/Winter Boys Basketball program. 2017 Fall Saturday School
****Sports Information - 2017-18 School Year****
ALL SPORTS PHYSICALS MUST BE DATED ON OR AFTER APRIL 15TH, 2017 and TURNED IN TO THE OFFICE BEFORE STUDENT ATHLETES CAN COMPETE IN PRACTICES and/or GAMES.


Lights, Camera, Action!
Anchor Bay Middle School North offers a Broadcasting class where students learn how to research and report the news. Our 8th grade students produce live newscasts; produce and edit commercials and public service announcements all while working in groups.

Click the link the below to see our young reporters in action!
Monday, October 16, 2017
https://drive.google.com/open?id=0B5gdE45niyIcdTdJckNZVV9mTWM
Anchor Bay Middle School North Points of Pride
Mission Statement
The mission of Anchor Bay Middle School is to meet the needs of the students in becoming productive members of society and lifelong, enthusiastic learners.
Attendance
If your child is absent from school, please call us at 725-7373 before 10:00AM If you get the voice mail message, use ext.1702.

Remind 101
If you would like to get information about upcoming events at North, or information about North's Athletics, please join our Remind 101 page.
School Calendar
Latest News

View Archives
School Times
Standard Day: 7:55AM—2:52PM
Half Day: 7:55AM—11:25AM
Counseling Office
Melisa Scarcelli

Counselor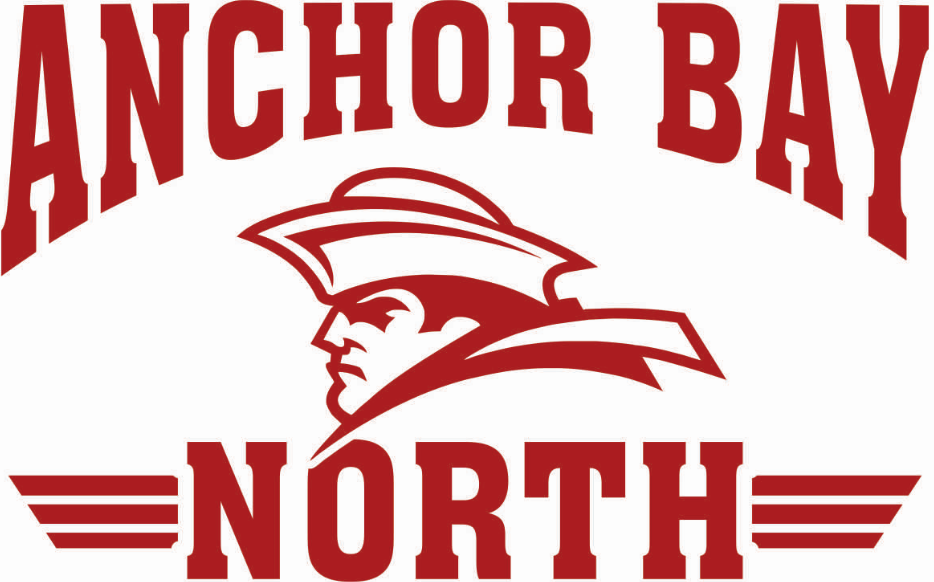 Middle School Success Tips


PBIS Brochure


Student of the month description


Reward trip Qualifications


Reward trip key points


What is Bullying
Click the below link to report kindness
https://goo.gl/forms/2soejFQs0umEdB742