Middle School South
MIDDLE SCHOOL SOUTH POINTS OF PRIDE
Mission Statement
The mission of Anchor Bay Middle School South is to meet the needs of the students in becoming productive members of society and lifelong, enthusiastic learners.

Awards Night - Tuesday, May 30, 2017 at Middle School South
(LOCATION CHANGE)
Parents will receive an invitation to awards night if their child is receiving an award in one or more areas. The ceremony will be in the Middle School South gymnasium with the program begining at 7:00pm.
---
Important Date Change
In cooperation with local election officials regarding the Anchor Bay School District Bond election, there will be no school for K-12 students on Tuesday, May 2, 2017. The professional development day originally scheduled for May 18, 2017 will now be a school day for K-12 students.
---
Mrs. Kielbas - Middle School Teacher of the Year!

Congratulations to Mrs. Kielbas for being chosen Anchor Bay Middle School Teacher of the Year. Mrs. Kielbas is a special education Language Arts and math teacher. She helps students in both lunch time and after school tutoring. Mrs. Kielbas was instrumental in starting our parent/child book club. We are very lucky to have Mrs. Kielbas here at Middle School South!
---
Getting Ready for M-Step Testing
We have the best kids in the State; let's make sure our scores show that.

M-STEP PREP
Get a good night's sleep, have a good breakfast, do your best and let's nail this.
(Testing windows are in April and May. More info on dates to follow)

Online Practice for M-STEP ELA, Math, Science and Social Studies
Anyone can access the Sample Item Sets through the Chrome browser at: https://wbte.drcedirect.com/MI/portals/mi/ or at the Middle School South website

The directions to access the sample items are:
1) M-STEP is on the left side
2) Select "Online Tools Training"
3) Select "Sample Item Sets"
4) Select the grade
5) Select the content area

Login with the Username and Password provided on the login screen

School Calendars
Upcoming Events

May 17 - 19
5/17 - Cedar Point - School Trip
5/18 - Full Day of School
Lunch Time Tutoring
After School Tutoring until 4:00
5/19 -

Important Dates

2016-2017 Important Dates
Spotlights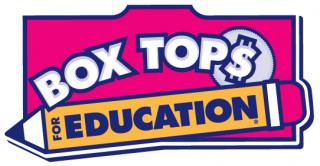 Box Tops
At Middle School South, we collect Box Tops For Education every month to help support our Choir and Life Skills programs. Each Box Top is worth 10 cents and can be found on the following products: Betty Crocker, Fiber One, Nestle, Cheerios, Chex, Green Giant, Pillsbury, Hamburger Helper, Yoplait, Huggies, Scott, Cottonelle, Nature Valley, Hefty, Ziploc and many more! Students can turn the Box Tops in to their first hour teacher and the class who collects the most each month wins a special breakfast treat!

OK2Say
If you would like to report a bullying incident you can call OK2SAY at (855) 565-2729. OK2SAY is not an emergency reporting system. Dial 911 for emergency situations! Information submitted to OK2SAY is CONFIDENTIAL , so your identity is safe. Tips may be submitted 24 hours a day, seven days a week.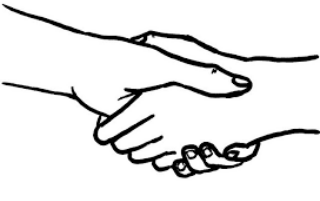 Peer Mediation
Peer Mediation is a conflict resolution program in which trained student mediators help peers resolve interpersonal conflicts. Peer Mediation is voluntary, confidential and proven to be one of the most effective approaches to solving student disputes. It is monitored by a counselor or social worker. Students needing peer mediation may sign up in the counseling office.
Contact Us
Middle School South
48650 Sugarbush
New Baltimore, MI 48047
Phone: (586) 949-4510
Fax: (586) 949-4739
Phil Latona

Principal
Counseling
Counselor - Brittany McGinnis
Counseling Para - Carol Olivares
School Times
Standard Day: 7:55AM—2:52PM
Half Day: 7:55AM—11:25AM
Staff Listing

Staff Email & VM
District Solo & Ensemble Festival
On February 25th Anchor Bay South Vocal Students particpated in District 16 Solo & Ensemble. They earned a Division I rating with a score of 29 out of 30. They were definitely SOUTH STRONG!
*********************************************
Students earning all A's and all A's and B's for both first and second quarter were invited to a celebratory breakfast of doughnuts, apple slices, juice and milk. We congratulate all 228 of our students who met the honor roll requirements.