Middle School South - Home of the Pirates!

December 13, 2017
*Due to Inclement Weather
Middle Schools (North & South) will be dismissed at 1:52
All after school activities have been canceled.
School Age Childcare (SAC) will run as normal
*****IMPORTANT DATES TO START THE 2017-18 SCHOOL YEAR*****
​​
​December 20 – Jan. 2 No School - Holiday Break
​
Math Night Resources are located under DOCUMENTS. Thank you to everyone who was able to attend the meeting!
​
MSS - NOVEMBER SOUTH STRONG STUDENTS OF THE MONTH

*Nominated by South Strong Math Teachers
6th - Logan Wells
6th - Ella Zurawski
6th - Domenic Romeo
6th - Nick LaTondras
7th - Eva Neumann
8th - Styles Hucul
8th - Emily Lovelace
FOOD DRIVE
The Student Council is organizing a food drive for the month of December! As a school community, we understand the importance of supporting our local families. All food items collected will be donated to the Goodfellow's organization. Your support is greatly appreciated. Listed below are more details.
What: Any non-perishable food items
Where: Food bins are located in the cafeteria.
**Students can drop off food before or after school OR during lunch hours.
When: Monday, November 27 -Tuesday, December 12th (last day to donate)
Sincerely,
Middle School South Student Council
CHOIR NEWS
Winter Choir Concert - Thursday, Dec. 14
ABMS North & South Winter Choir Concert
5:30 pm Singers report
6:45 pm Doors Open
7:00 - 8:30 pm Concert
Suggested Entry Donation - $1.00 per adult
Pre-school through grade 12 - free
Lion King Wrap Up!
A huge thank you to all the students, parents and staff you who helped make this production such a success.
Please watch the Lion King Email and Remind for information about DVD's and pictures. Ms. Sealey will be putting together an order form of the pictures she took. I will send all info via our Lion King group email or remind.
Go AB!
Deborah Root
Anchor Bay Middle Schools North & South
Vocal Music Conductor
droot@abs.misd.net
586-725-7373 North
586-949-4510
Pirate Prowl was a huge success! Thank you!

Thank you to everyone who was able to donate to our Pirate Prowl fundraiser! It was another very successful year and a lot of fun for the students.

Thank you for being part of our SOUTH STRONG culture!
****SPORTS INFORMATION - 2017-18 SCHOOL YEAR****

GIRLS BASKETBALL TRYOUTS / Jan. 18th TBD

Athletes must have a physical turned into the office before tryouts.
Mr. Latona's Website
**Please visit my Weebly Website for specific grade level information and ways to register for volunteering opportunities.
Go South!
Mr. Latona
MIDDLE SCHOOL SOUTH POINTS OF PRIDE
Mission Statement
The mission of Anchor Bay Middle School South is to meet the needs of the students in becoming productive members of society and lifelong, enthusiastic learners.
---
---
2017-2018 YEARBOOK FORM
A yearbook is not provided by LifeTouch, the company we use for school pictures. If your child would like a yearbook it must be ordered from Jostens. Use this link for additional information and yearbook form.


Jostens yearbook ordering link - abmssyearbook.weebly.com
---
---
---
Spotlights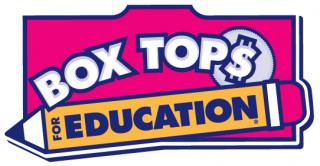 Box Tops
At Middle School South, we collect Box Tops For Education every month to help support our Choir and Life Skills programs. Each Box Top is worth 10 cents and can be found on the following products: Betty Crocker, Fiber One, Nestle, Cheerios, Chex, Green Giant, Pillsbury, Hamburger Helper, Yoplait, Huggies, Scott, Cottonelle, Nature Valley, Hefty, Ziploc and many more! Students can turn the Box Tops in to their first hour teacher and the class who collects the most each month wins a special breakfast treat!

OK2Say
If you would like to report a bullying incident you can call OK2SAY at (855) 565-2729. OK2SAY is not an emergency reporting system. Dial 911 for emergency situations! Information submitted to OK2SAY is CONFIDENTIAL , so your identity is safe. Tips may be submitted 24 hours a day, seven days a week.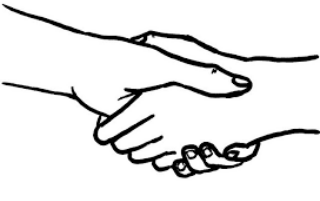 Peer Mediation
Peer Mediation is a conflict resolution program in which trained student mediators help peers resolve interpersonal conflicts. Peer Mediation is voluntary, confidential and proven to be one of the most effective approaches to solving student disputes. It is monitored by a counselor or social worker. Students needing peer mediation may sign up in the counseling office.
Contact Us
Middle School South
48650 Sugarbush
New Baltimore, MI 48047
Phone: (586) 949-4510
Fax: (586) 949-4739
Phil Latona

Principal
Counseling
Counselor - Brittany McGinnis
Counseling Para - Marguerite Reinhard
School Times
Standard Day: 7:55AM—2:52PM
Half Day: 7:55AM—11:25AM

2016-2017 Annual Education Report Letter

Code of Conduct

Course Guide

Glencoe Math Online Resource Document

Glencoe Math Night PowerPoint

Immunizations for 7th Grade

PowerSchool Phone App

November Menu 2017

Remind101 for 17-18 6th Graders

Remind101 for 17-18 7th Graders

Remind101 for 17-18 8th Graders

Supply List for incoming 6th Graders

Title I Compact

Title I Parent Letter

Tutoring Information
District Solo & Ensemble Festival
On February 25th Anchor Bay South Vocal Students particpated in District 16 Solo & Ensemble. They earned a Division I rating with a score of 29 out of 30. They were definitely SOUTH STRONG!
*********************************************
Students earning all A's and all A's and B's for both first and second quarter were invited to a celebratory breakfast of doughnuts, apple slices, juice and milk. We congratulate all 228 of our students who met the honor roll requirements.