Middle School South - Home of the Pirates!
*****IMPORTANT DATES TO START THE 2017-18 SCHOOL YEAR*****
Welcome to South! Please continue to check the MSS homepage for important dates and upcoming events.

Thursday 10/19 is a 1/2 day of school for students. 7:55am-11:25pm.


OCTOBER 16TH - 20TH

Monday - PJ Day

Tuesday - Twin Day

Wednesday - Wacky Wednesday & Mix it up @ Lunch

Thursday - Pink Out Day & Breast Cancer

Friday - Red/Black Day
*Every day there will be 3 lucky students called down during the morning announcements. If they are dressed up, they will win a prize!
​
MSS - SEPT. SOUTH STRONG STUDENTS OF THE MONTH

*Nominated by South Strong Science Teachers
6th Grade - Carmella Townsend - Mrs. Hindle
6th Grade - Elyssa Fisher-Plevinski - Mrs. Sorvala
7th Grade - Cole Smith - Mrs. Sorvala
8th Grade - Goldeluck Duhaylungsod - Mrs. Koch
IT'S PIRATE PROWL TIME!!! October 20th, 2017

If you are new to our school and are not familiar with this event, Pirate Prowl is our one and only fundraiser at Middle School South. Even better, we don't ask our students to sell anything and 100% of the money brought in goes back to our students and not a fundraising company. Last school year we broke the school record with our fundraising efforts! We are excited about the opportunity to break the record again! Information regarding this event will be sent home this week and posted on the MSS website. Please see the attached Pirate Prowl form under DOCUMENTS on the left side of the page.
*10/16-20 – Spirit Week at South
*10/18 – Mix-It-Up Day at South during all 3 lunches
*10/18 - Parent/Teacher Conferences from 5-7pm
*10/19 – ½ Day. Parent/Teacher Conferences 1-3pm & 5-7pm

*10/20 – Pirate Prowl Walk-a-Thon. Money is due by October 20th
Stay informed of upcoming events at MSS by joining your child's grade level Remind 101. Directions are available under the DOCUMENTS tab on the left side of the page.

****SPORTS INFORMATION - 2017-18 SCHOOL YEAR****
8TH FOOTBALL and 7TH & 8TH GRADE VOLLEYBALL!!!
​ The sporting events vs. New Haven MS will start @ 4:30pm.
BOYS BASKETBALL TRYOUTS / Nov. 13th-15th from 3:00-5:00
GIRLS BASKETBALL TRYOUTS / Jan. 18th TBD

Athletes must have a physical turned into the office before tryouts.
Mr. Latona's Website
**Please visit my Weebly Website for specific grade level information and ways to register for volunteering opportunities.
Go South!
Mr. Latona
MIDDLE SCHOOL SOUTH POINTS OF PRIDE
Mission Statement
The mission of Anchor Bay Middle School South is to meet the needs of the students in becoming productive members of society and lifelong, enthusiastic learners.
---
---
2017-2018 YEARBOOK FORM
A yearbook is not provided by LifeTouch, the company we use for school pictures. If your child would like a yearbook it must be ordered from Jostens. Use this link for additional information and yearbook form.


Jostens yearbook ordering link - abmssyearbook.weebly.com
---
---
---
School Calendars
Spotlights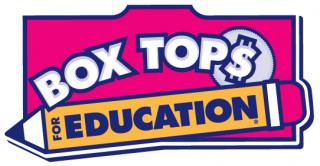 Box Tops
At Middle School South, we collect Box Tops For Education every month to help support our Choir and Life Skills programs. Each Box Top is worth 10 cents and can be found on the following products: Betty Crocker, Fiber One, Nestle, Cheerios, Chex, Green Giant, Pillsbury, Hamburger Helper, Yoplait, Huggies, Scott, Cottonelle, Nature Valley, Hefty, Ziploc and many more! Students can turn the Box Tops in to their first hour teacher and the class who collects the most each month wins a special breakfast treat!

OK2Say
If you would like to report a bullying incident you can call OK2SAY at (855) 565-2729. OK2SAY is not an emergency reporting system. Dial 911 for emergency situations! Information submitted to OK2SAY is CONFIDENTIAL , so your identity is safe. Tips may be submitted 24 hours a day, seven days a week.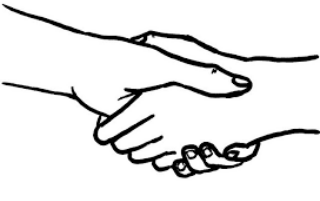 Peer Mediation
Peer Mediation is a conflict resolution program in which trained student mediators help peers resolve interpersonal conflicts. Peer Mediation is voluntary, confidential and proven to be one of the most effective approaches to solving student disputes. It is monitored by a counselor or social worker. Students needing peer mediation may sign up in the counseling office.
Contact Us
Middle School South
48650 Sugarbush
New Baltimore, MI 48047
Phone: (586) 949-4510
Fax: (586) 949-4739
Phil Latona

Principal
Counseling
Counselor - Brittany McGinnis
Counseling Para - Marguerite Reinhard
School Times
Standard Day: 7:55AM—2:52PM
Half Day: 7:55AM—11:25AM

2016-2017 Annual Education Report Letter

Code of Conduct

PowerSchool Phone App

Remind101 for 17-18 6th Graders

Remind101 for 17-18 7th Graders

Remind101 for 17-18 8th Graders

Supply List for incoming 6th Graders

Title I Compact

Title I Parent Letter

Tutoring Information
District Solo & Ensemble Festival
On February 25th Anchor Bay South Vocal Students particpated in District 16 Solo & Ensemble. They earned a Division I rating with a score of 29 out of 30. They were definitely SOUTH STRONG!
*********************************************
Students earning all A's and all A's and B's for both first and second quarter were invited to a celebratory breakfast of doughnuts, apple slices, juice and milk. We congratulate all 228 of our students who met the honor roll requirements.