Middle School South - Home of the Pirates!
MIDDLE SCHOOL SOUTH POINTS OF PRIDE
Mission Statement
The mission of Anchor Bay Middle School South is to meet the needs of the students in becoming productive members of society and lifelong, enthusiastic learners.
PIRATE PRIDE 6th Grade Orientation
Pirate Pride 6th Grade Transition Program is a very successful event that allows our incoming 6th grade students the ability to become familiar with our school, positive culture, and experience team building activities. Pirate Pride will run two days, August 22nd & 23rd, from 8:30am - 11:30am on both days. Snacks and water will be provided for the students. Busing will be provided from each students' elementary school. 6th Grade student school pictures, lockers and schedules will be done on the second day during orientation, Thursday 8/23.
*Pirate Pride is an event that is for students only. Parents are welcome to come and tour the building after either of the orientation days.
Bus Transportation will be provided to-and-from the following
Schools on both of the orientation days:
Bus 50 Pick-up Drop-off
Americana Mailbox 7:55am 12:10pm
Mill Stone Mailbox 7:50am 12:05pm
Maconce 8:00am 11:55am
Anchor Bay Shores 8:10am 11:45am
Bus 52 Pick-up Drop-off
Lottie 8:00am 11:50am
Naldrett 8:10am 11:40am
Sugarbush 8:20am 11:35am
*****IMPORTANT DATES FOR THE 2018-19 SCHOOL YEAR*****
Hello Middle School South Families!
The start of the school year is right around the corner and we couldn't be more excited! It is an honor and privilege to have the opportunity to educate and mentor our great Middle School South students in the upcoming 2018-19 school year. I hope everyone has had a safe and fun summer vacation!
In order to get the school year off on the right foot, I wanted to email everyone some important dates as the opening day of school, September 5th quickly approaches.
Important Upcoming Dates
8/22 & 8/23 - 6th Grade Pirate Pride Orientation from 8:30am-11:30am both days. Registration forms can be found on the MSS website.
8/23 - Schedule Pick-up & PICTURE DAY for all students.
Pictures will be taken from 8:30am-12pm, 2pm-6pm. (12pm-2pm Pictures will NOT be taken)
Please click on this link and use the following code (LM718036Y0) to select your picture package: mylifetouch.com
10/11 - Picture Retakes - During School Day
9/5 - On September 5th, students will have a 1/2 day of school followed by a full day of school on September 6th.
I will continue to send emails with important information as the first day of school approaches.
Have a great day!
**********************************************************************************
****SPORTS INFORMATION - 2018-19 SCHOOL YEAR**** Athletes must have a physical turned into the office before tryouts.

2018-19 School Year Athletic Information:
All Anchor Bay Middle School South students who are interested in participating in athletics must have a current physical on file in the Main Office prior to trying out, practicing, and/or competing in games. The physical must be dated ON OR AFTER April 15, 2018. Physical forms are available in the Main Office or by using the link under the Athletics heading.

Anchor Bay Middle School South offers the following sports for the fall season:

Football (8th grade boys): First practice on September 5th

Volleyball (7th grade girls and 8th grade girls): Tryouts begin the first full day of school on September 6th.

Cross Country (6th, 7th and 8th grade girls and boys): First practice on September 5th

Sideline Cheer (7th grade girls and 8th grade girls)
Spotlights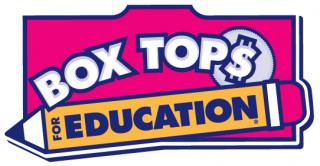 Box Tops
At Middle School South, we collect Box Tops For Education every month to help support our Choir and Life Skills programs. Each Box Top is worth 10 cents and can be found on the following products: Betty Crocker, Fiber One, Nestle, Cheerios, Chex, Green Giant, Pillsbury, Hamburger Helper, Yoplait, Huggies, Scott, Cottonelle, Nature Valley, Hefty, Ziploc and many more! Students can turn the Box Tops in to their first hour teacher and the class who collects the most each month wins a special breakfast treat!

OK2Say
If you would like to report a bullying incident you can call OK2SAY at (855) 565-2729. OK2SAY is not an emergency reporting system. Dial 911 for emergency situations! Information submitted to OK2SAY is CONFIDENTIAL , so your identity is safe. Tips may be submitted 24 hours a day, seven days a week.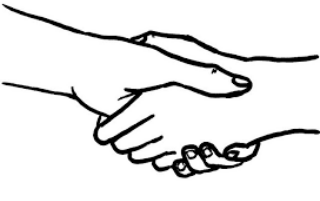 Peer Mediation
Peer Mediation is a conflict resolution program in which trained student mediators help peers resolve interpersonal conflicts. Peer Mediation is voluntary, confidential and proven to be one of the most effective approaches to solving student disputes. It is monitored by a counselor or social worker. Students needing peer mediation may sign up in the counseling office.
Contact Us
Middle School South
48650 Sugarbush
New Baltimore, MI 48047
Phone: (586) 949-4510
Fax: (586) 949-4739
Phil Latona

Principal
Michael Schneider

Assistant Principal
Office Manager
Michele Allen
Counseling
Counselor - Brittany McGinnis
Counseling Para - Marguerite Reinhard
School Times
Standard Day: 7:55AM—2:52PM
Half Day: 7:55AM—11:25AM

2018-19 Welcome Letter!

MSS Welcome Packet 2018-19

Code of Conduct

Course Guide

Glencoe Math Online Resource Document

Glencoe Math Night PowerPoint

Immunizations for 7th Grade

PowerSchool Phone App

Supply List for incoming 6th Graders

Title I Compact

Title I Parent Letter

Tutoring Information
District Solo & Ensemble Festival
On February 25th Anchor Bay South Vocal Students particpated in District 16 Solo & Ensemble. They earned a Division I rating with a score of 29 out of 30. They were definitely SOUTH STRONG!
*********************************************