Anchor Bay School District
"Anchor Bay Schools in partnership with the community, will produce lifelong learners, who respect diversity, adapt to change, and function as responsible citizens."
We welcome you to Anchor Bay School District! Anchor Bay has a state of the art high school, two middle schools, seven elementary schools, two early childhood centers, and an alternative education program.
Spotlights
Special School Board Meeting
School Board Member Interviews- Monday July 17, 2017 at 6:30 p.m. Anchor Bay School District Administration Office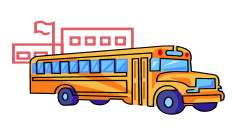 Substitute Bus Drivers Needed
25-30 hours per week average, starting at $13.50 per hour. Opportunity for full time positions. Join our team of dedicated professionals safely transporting Anchor Bay students! Call 725-4220 for more info
May 3, 2017
Anchor Bay School District Bond Proposal
Approved by the community,
64.5%- yes     35.5%- no
The Anchor Bay School Board would like to thank the community for it's continued support.
May 2, 2017
ABHS Freshman Transition Registration Form

ABHS Freshman Transition Registration Form