Anchor Bay High School
Mission Statement
Empowering all students to succeed in an ever-changing world.
Attendance
If your child is absent from school, please call us at 586-648-2526.
---
ADVANCED PLACEMENT/HONORS
SUMMER HOMEWORK
AP/Honors courses are full year courses and are to be completed if the student has requested the course.
Some AP/Honors courses may require summer homework.
Students will not be allowed to drop the course for failure to complete summer homework.

AP Calculus (12th)


AP Govt (11th)


AP Chemistry (11th)


AP Psych (11th & 12th)


AP Language & Comp (11th)


AP English (12th)


AP US History (12th)


Honors Geometry (9th & 10th)


Honors American Lit (9th)


Honors US History (9th)


Honors Human Physiology (11th & 12th)


Honors Algebra II (10th & 11th)


Honors Pre-Calc (11th &12th)


Honors Western Literature (10th)
Note: Not all AP and Honors classes have summer homework, just the classes above.
__________________________________________________________________________
Upcoming Events
June 3 Graduation – 12:00 p.m. at McMorran Place in Port Huron (Tickets Needed)
June 3 Senior All-Night Party 11:00 p.m. Anchor Bay High School
June 5 Second Semester 1st & 2nd Exams - (A.M.) - FULL Day for Students
June 6 Second Semester 3rd & 4th Exams - (A.M.) - ½ Day for Students
June 7 Second Semester 5th & 6th Exams - (A.M.) - ½ Day for Students - Last Day
June 7 End of Second Semester/End of 4th Quarter–Report Cards Mailed & Emailed Home
Documents
Documents


Daily Schedule


Daily Announcements


Weekly Calendar


2017-18 Student Handbook/Student Code of Conduct


2017-18 Calendar


2017-18 Revised Secondary Calendar


2017-18 Course Guide (

Online Course Offerings) (

Dual Enrollment Eligibility)


2017-18 Volunteer Form


2018-19 Course Guide
Spotlights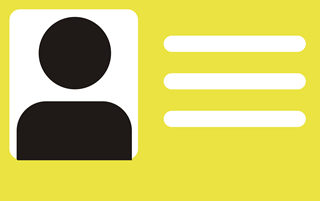 Requesting ID
Parents please bring some form of identification (driver's license preferred) with you when signing your child out of school. We are requiring this action to ensure the safety of your children. Once again, thank you for your kind understanding and anticipated cooperation in this matter.
Earth Day ABHS Environmental Science Classes April 22
Environmental Science Class - Crapaud Creek Clean Up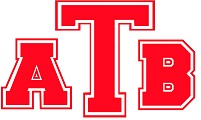 Anchor Bay High School
6319 County Line Rd
Fair Haven, MI 48023
Phone: (586) 648-2525
Fax: (586) 716-8306
Administration
School Times
Standard Day: 7:15AM-2:12PM
Conf./Half Day: 7:15AM-10:19AM
Exams Half Day: 7:15-10:45AM
Calendar

‹

June

2018

›

S
M
T
W
T
F
S
1
2
3

Jun 3

12:00 PM to 1:00 PM

ABHS Class of 2018 Graduation Ceremony

McMorran Place in Port Huron

High School Calendar

11:00 PM to 5:30 AM

Senior All Night Party

High School Calendar

4

Jun 4

11:00 PM to 5:30 AM

Senior All Night Party

High School Calendar

5

Jun 5

Full Day for Students - 2nd Semester Exams

High School Calendar

6

Jun 6

All Schools Half Day

High School Calendar

7

Jun 7

All Schools - Half Day - Last Day

High School Calendar

8
9
10
11
12
13
14
15
16
17
18
19
20
21
22
23
24
25
26
27
28
29
30
Counseling Office
Marc Patyi

Social Worker