High School
Mission Statement
The Anchor Bay High Schools, in partnership with the community, will produce lifelong learners, who respect diversity, adapt to change and function as responsible citizens.
Attendance
If your child is absent from school, please call us at 586-648-2526.
PLEASE CLICK ON LINK ABOVE.
___________________________________________________________________________
Environmental Science Class - Crapaud Creek Clean Up
Upcoming Events
May 2 Professional Development Day – No Students in Attendance
May 4 & 5 Jostens Graduation Cap & Gown plus Graduation Tickets delivery during lunches
May 12 4th Quarter Progress Reports Emailed
May 12 Ribbon-cutting ceremony followed by an open house at the new Indoor Recreation building on the north side of ABHS
May 15 Graduation & Awards Program Practice (Seniors only during 1st & 2nd hours)
May 16 Senior Awards 7:00 p.m. ABHS Auditorium
May 22 NHS Ceremony 6:30 p.m. ABHS Auditorium
May 17-21 ABHS Band Trip
May 24 Senior Exams - 5th & 6th hours
May 25 Senior Exams – 3th & 4th hours (Seniors are dismissed after tests)
May 26 Senior Exams – Seniors Last Day – 1st & 2nd hours (Seniors are dismissed after tests)
May 27 - 29 No School - Memorial Day Recess
May 30 School Resumes
May 31 Prom 2017
May 31 Undergraduate Awards Auditorium (10th at 9 a.m. and 11th grade at 12:30 p.m.) in the Anchor Bay High School Auditorium
June 1 Undergraduate Awards Auditorium (9th grade at 9:00 a.m.) in the ABHS Auditorium
June 4 Graduation – 12:00 p.m. at McMorran Place in Port Huron
June 4 Senior All-Night Party 11:00 p.m. Anchor Bay High School
June 6 4th Quarter Ends
June 7 Second Semester Exams (See Exam Schedule)
June 8 Second Semester Exams Exams - (A.M.) - ½ Day for Students
June 9 Second Semester Exams Exams - (A.M.) - ½ Day for Students - Last Day
June 9 End of Second Semester/End of 4th Quarter–Report Cards Mailed & Emailed Home
Spotlights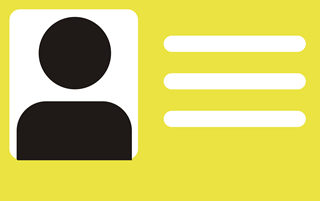 Requesting ID
Parents please bring some form of identification (driver's license preferred) with you when signing your child out of school. We are requiring this action to ensure the safety of your children. Once again, thank you for your kind understanding and anticipated cooperation in this matter.
Documents
Documents


Daily Schedule


Daily Announcements


Weekly Calendar


2016-17 Calendar


2016-17 Orientation Letter


2016-17 Course Guide


2016-17 Student Handbook/Student Code of Conduct


2017-18 Course Guide
Medical Forms


Allergy Medical Care Plan Form


Asthma Medical Care Plan Form


Diabetic Medical Care Plan Form


Food Allergy Medical Plan Form


Nonprescriptive Meds Form


Nutrition Medical Form


Seizure Medical Care Plan Form
February 24, 2017
Annual Education Report 2016-17

AER Report 16-17
December 16, 2016
ABHS on AP Honor Roll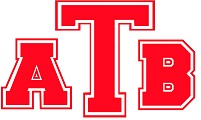 Anchor Bay High School
6319 County Line Rd
Fair Haven, MI 48023
Phone: (586) 648-2525
Fax: (586) 716-8306
Administration
School Times
Standard Day: 7:15AM-2:12PM
Conf./Half Day: 7:15AM-10:19AM
Exams Half Day: 7:15-10:45AM
Counseling Office
Frank Cusimano

Psychologist
Marc Patyi

Social Worker