Great Oaks Elementary
​Our Mission Statement
Great Oaks Elementary School will promote academic excellence in a caring environment.
Mark Your Calendar

Great Oaks Calendar 2017-2018
New!
Our calendar is now iCal feed enabled, which means you can link it to your phone/device's calendar app. Click on the calendar icon next to "Upcoming Events" below for directions on how to set this up.
Spotlights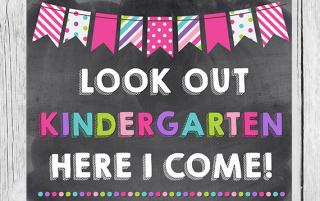 Kindergarten Registration
Kindergarten Round Up at Great Oaks was on Wednesday, March 7th. If you haven't yet turned in the registration paperwork, please do so as soon as possible. The forms are available in the school office or online. Please note, we need to see your child's original birth certificate, your picture ID, and 2 proofs of residency in order to register them. Simply bring those items in with the rest of the forms & we can make copies for you here. Thank you for your cooperation!
Contact Us
Great Oaks Elementary
32900 24 Mile Road
Chesterfield Twp, MI 48047
Phone: (586) 725-2038
Fax: (586) 725-4014
Administration
Ron Medley

Principal
Attendance Line:
(586) 725-2038 ext. 1101

If your child is going to be absent or tardy, please call as early as possible. A message can also be left anytime with your name, student's name, grade/teacher, date of absence & reason for absence.
Thank you!
School Times:
Full Day: 9:06 AM - 4:02 PM
Half Day: 9:06 AM - 12:36 PM
Dismissal Schedule:
Full Day:
Kindergarten-all: 3:55 PM
1st Grade-all: 3:57 PM
2nd-5th Grade:
Walkers/Pick-up/SAC: 3:59 PM
Bussers: 4:02 PM
Half Day:
Kindergarten-all: 12:30 PM
1st Grade-all: 12:32 PM
2nd-5th Grade:
Walkers/Pick-up/SAC: 12:34 PM
Bussers: 12:36 PM
Band Information

February 2018 Band Concert


Introduction to Band


Letter from Mr. Oset


Manuscript Bass


Manuscript Treble


Ribbon Rewards


Updated Band Schedule


What should be in your case?
Please note: The bus will be
picking students up at 7:15 am.
PTO

Welcome Packet 2017-18


Upcoming Events 2017-18

Meeting Minutes


9-9-17