Lighthouse Elementary
Mission Statement
Lighthouse staff, in partnership with parents and community, will provide a safe and nurturing environment in which students can develop independent thinking skills and achieve their fullest potential.
Positive Behavior System
Lighthouse students are becoming "Laker Leaders." The children earn S.A.I.L. coins by displaying one (or more) of Lighthouse's S.A.I.L. to Success characteristics:
 Safety
 Accountability
 Integrity
 Leadership
This program supports student learning of the values behind the S.A.I.L. to Success program and establishes intrinsic rewards for positive behavior.
2018 Kindergarten Round-Up
March 6th at 4:30 pm and 6:00 pm.
Change in Professional Development Day
There has been an important change to this school year's calendar. We have been notified by local officials that a special election by Macomb Community College has been scheduled for May 8, 2018. As a result, the professional development day originally scheduled for May 17, 2018 will be rescheduled to that day. Therefore, there will be no school for K-12 students on May 8, 2018 for professional development/election day. May 17th will be a regular school day for all students and staff.
Spotlights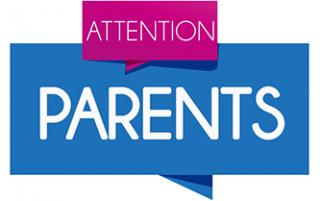 Parents:
Do you need to see the Principal or speak with your child's teacher? Please call first, or stop in the office. Going directly to your child's classroom can be very disruptive to daily instruction. It also doesn't allow you or the teacher the time you may need to discuss matters.
Contact Us
Lighthouse Elementary
51880 Washington St.
New Baltimore, MI 48047
Phone: (586) 725-6404
Fax: (586) 725-4016
Administration
Sandy Youngert

Principal
Attendance Line:
(586) 648-2500 ext. 1901 for absent students
School Times
Standard Day: 8:36AM—3:32PM
Half Day: 8:36AM—12:06PM
Documents

Lighthouse Staff 17-18


Code of Conduct


Supply List 2017-18


AER Letter 2017


Food Service Parent Handbook


2017-2018 Parent/Student Handbook


Lighthouse Calendar 17-18


Volunteer Registration


School Release Form


Revised Elem. Calendar 17-18


AB Youth Basketball Leagues


2018 Kindergarten Round-Up


Scholarship BB Game & Cheer Clinic


MacDonald Library Mar 18


Human Growth & Development


Elem. DJ Lunch Party
5th Grade Band

Help your Anchor Bay Band Student practice


What Can Parents Do


COLD AND FLU HINTS


Links to save for band


2017-18 5th Grade Band


Band Schedule for Lighthouse


Band Bus Update 10-17


What Students Should have in Their Case


BAND RIBBON REWARDS


Band Concert Feb. 2, 2018


Manuscript Paper Bass Clef


Manuscript Paper Treble Clef
Lighthouse PTG

PTG Minutes Nov.17