Sugarbush Elementary
Mission Statement

Focusing on the whole child to inspire future leaders of the world.
Menus & Healthy Information
December 4, 2019
Moonbeams and Sweet Dream- December 19th
The Chesterfield Public Safety Department is sponsoring a 'Moon Beams for Sweet Dreams' Dinner & Bus Trip to Beaumont Children's Hospital Thu. Dec. 19th @ 5:30PM. 
Tickets available at the Chesterfield Police Dept. 24/7 and at Chesterfield Fire Station 3 (23 Mile / Baker) Mon-Thu 8AM-2PM
Minimum Donation $12 per Adult / $8 per Child
(All proceeds benefit Beaumont Children's Hospital)
Thank you Anchor Bay Transportation Department for volunteering to be the drivers and buses for this very special trip!! 
November 6, 2019
Thank You Voters!!
We just want to say thank you again to all of our voters who supported the Anchor Bay School District Proposal that was on the November 5th ballot. Here are the unofficial results: (Includes totals from Macomb and St. Clair counties.)
Choices Total Votes % Votes
Yes 3,545 61.7%
No 2,200 38.3%
August 19, 2019
2019-2020 School Calendar
The proposed amendment to Section 101(10) of the State School Aid Act was enacted effective October 1, 2019 and now allows school districts to count qualifying teacher professional development towards pupil instructional time.  Accordingly, we can now confirm that the alternate calendar that was previously shared is now approved and finalized.
Spotlights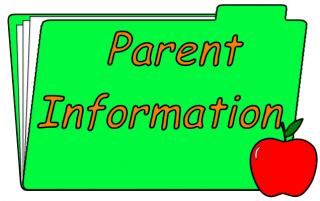 Non-Custodial Parents
We are more than happy to cooperate in sending materials home to noncustodial parents, upon request. PLEASE REMEMBER TO INFORM THE SCHOOL AT THE BEGINNING OF EACH SCHOOL YEAR OF YOUR CURRENT ADDRESS AND NEED TO RECEIVE THIS INFORMATION. A call to our building, (586) 598-7660, at the beginning of the new school with the appropriate information is generally all that is required to set the process in motion.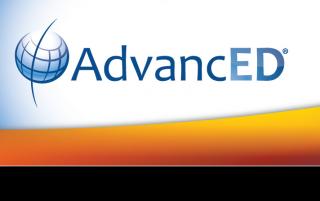 North Central Association Accredited
Through accreditation and related services, NCA CASI continuously improves the quality of education and challenges education entities to prepare each and every learner for success. All Anchor Bay Schools are NCA Accredited.
Golden Citation Winners
Chesterfield Police Liason Officer, Officer DPape rewards students that show extra ordinary behavior. Lunch is provided by Sugarbush Tavern.
Contact Us
Sugarbush Elementary
48400 Sugarbush
New Baltimore, MI 48047
Phone: (586) 598-7660
Fax: (586) 598-7671
Administration
Yolanda White

Principal
Absence Hot Line:
(586) 598-7660
Please call your child in absent or tardy by 8:50 am - you may leave a message any time.
Email Lynn DiMaggio ldimaggio@abs.misd.net
School Times
Standard Day: 8:41am - 3:32pm
Half Day: 8:41am - 12:10pm
Curriculum Resources

Math Live Binders
Click on the link
When asked to enter access key
use ABMATHELEM
Medical Forms

Medical Forms can be found on the Enrollment Page
Sugarbush & Communitee Events
PTO
The mission of the Sugarbush Elementary PTO is to provide our students with experiences that will enhance their learning and improve their quality of life. We believe in a close working relationship between home and school, where parents and teachers work together to provide our students with the best possible educational experience. All parents are welcome to join us for our PTO meetings and participate in school events. Watch the school newsletters for PTO meeting dates and times.
If you would like to receive text message reminders of upcoming events and information, text @sbepto to the number 81010. If you have trouble using 81010, try texting @sbepto to (586)884-8957 instead. If you prefer to receive messages via email, send an email to sbepto@mail.remind.com.
If you need to contact a PTO member, you can email them at sugarbushpto@yahoo.com

PTO Minutes 9/18/19


Box Tops for Education


Kroger Rewards


By-Laws